Hardware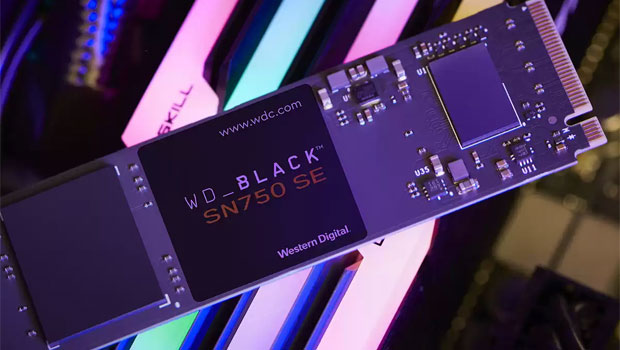 Published on September 30th, 2021 | by James Wright
WD_Black SN750 SE NVMe SSD Review
Summary: Leve up your gaming with the new WD_Black SN750 SE NVMe SSD!
Level up your entire gaming experience with the WD_BLACK™ SN750 SE NVMe™ SSD
Announced in May 2021, Impulse Gamer had the chance to check out the all-new WD_Black SN750 SE NVMe SSD from Western Digital that comes in three sizes (250GB, 500GB & 1TB) with or without a heatsink and features their innovative Nonvolatile Memory Express SSD and NAND technology with Gen 4 PCIe support that is powered by the Phison E19T controller.
With a M2. form factor and potential read speeds of up to 3600MB/s, the SE (or special edition) of the WD_Black SN750 makes it perfect for both gaming and video content creation. If this SSD sounds a little familiar, that's because it was originally released in 2019 and the SE is an upgrade. Like other NVMe SSD's, these next-gen hard drives are super small and this model measures at just 80mm x 24.2mm x 8.1mm with a weight of just 7.5 grams.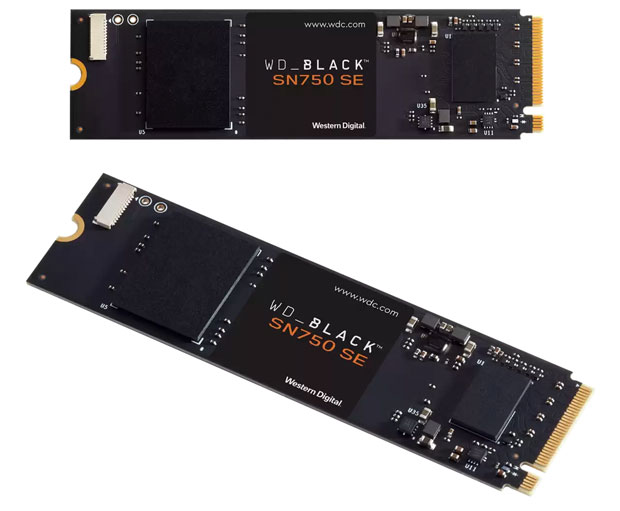 The WD_BLACK SN750 SE NVMe SSD features:
Up to 3,600MB/s read speeds to boost load times
Supreme PCIe® Gen4 storage technology so you don't lag out on the next generation of games
Access to the WD_BLACK™ Dashboard with gaming mode to help sustain peak drive performance
Up to 1TB capacity so you still have room for the next big title
Up to 30% less power consumption than its predecessor
In terms of costs, we believe that two lower models of the WD_BLACK SN750 SE NVMe SSD is reasonably priced from $79 for the 250GB base model, $109 for the 500GB and finally $189AUD (September 2021) for the larger 1TB which we reviewed which probably should be around $150AUD. As a bonus to the buyer, the WD_BLACK SN750 SE comes with a generous 5-year warranty and the WD_BLACK Dashboard that allows you to monitor the health and firmware updates of the drive. The dashboard also features a gaming mode which basically disables the low power mode in order to keep the SN750 SE running at a higher speed for increased performance.
Unboxing
The first test we trialed with the WD_Black SN750 SE was the CrystalDiskMark which is a popular and free benchmarking tool that is used around the globe. While it doesn't offer real-world tests per se, it does give you a score of what this drive is capable of and more importantly, our test mirrored those of Western Digital.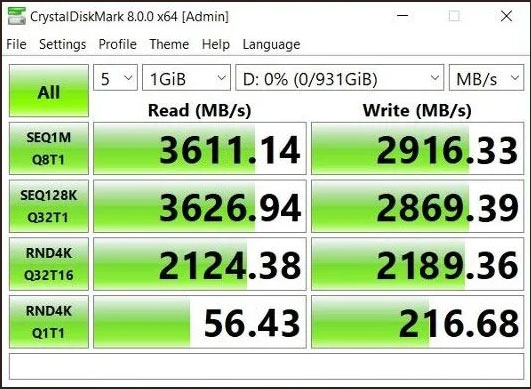 ATTO Disk Benchmark was our next complimentary testing tool that again mirrored the advertised speeds from Western Digital with 3.5GB/s for read and 2.9GB/s for write speeds.
We also tested the special edition with PCMark 8 that has simulated real-world benchmarking aspect called Storage Test 2.0 and it scored a respectable 5281. However with our "own" real-world tests, we cloned Windows 10 (fresh install) onto the drive and it was quite speedy with a 5-second boot-up time opposed to 8. Furthermore, programs loaded almost instantaneously, including fast compression of zip files and video manipulation. Just remember that CPU, motherboard and RAM all play a role in performance but the take home message here is that the WD_Black SN750 SE NVMe SSD is a fast drive for non-gaming and video content as well. Games such as Microsoft Flight Simulator, Call of Duty: Black Ops Cold War and F1 2021 again could not be faulted with load times.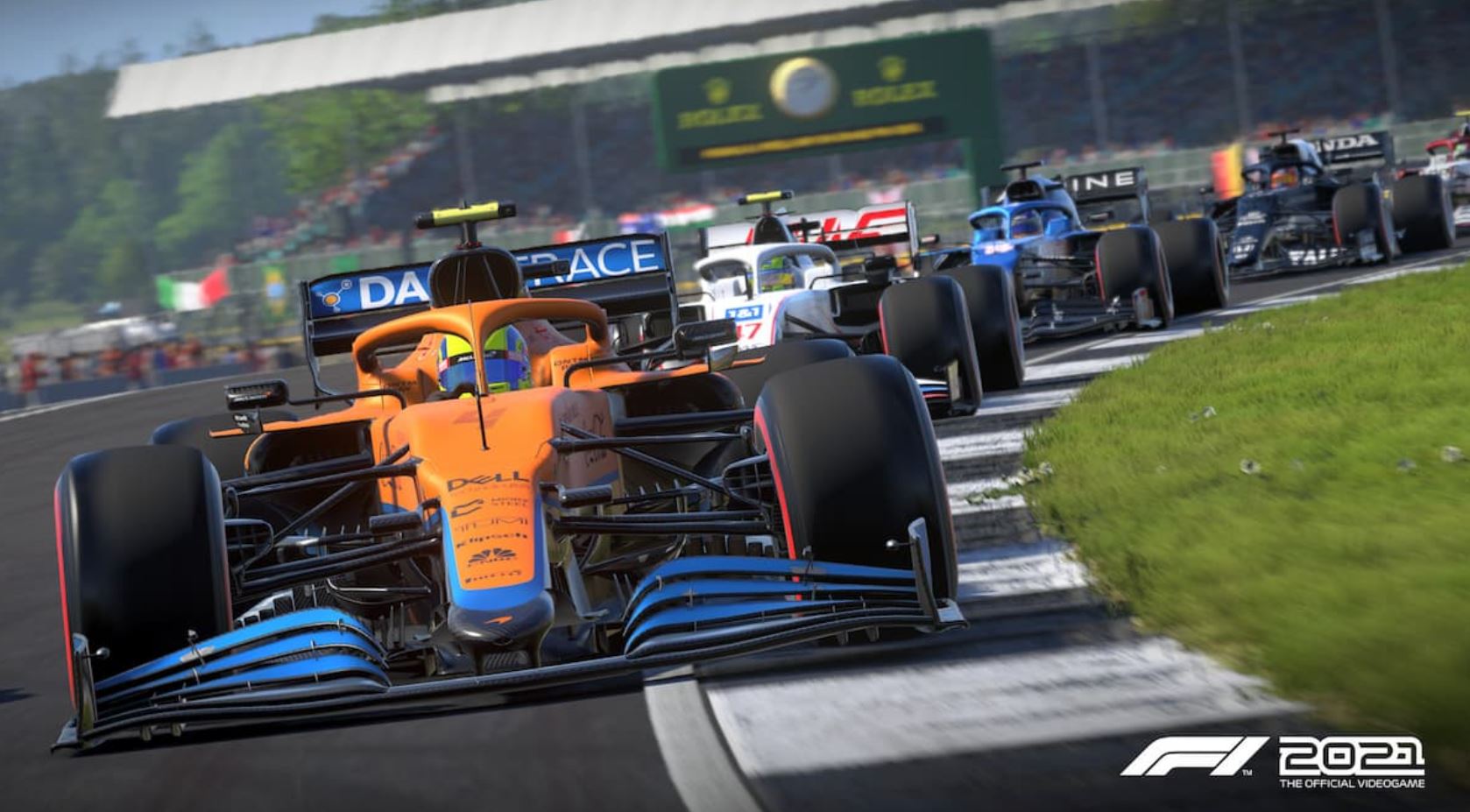 Final Thoughts?
If you're looking to upgrade your system or build a new system, the new WD_Black SN750 SE NVMe SSD will fit that criteria nicely and is ideal for both gaming and video content creation. However as the largest capacity for now is 1TB, that may limit the amount of games you can store on this drive but apart from that, it also boasts fast boot-up times and loading speeds for apps that makes it an all-round drive for gaming and day to day usage.
For more information or to purchase, please visit Western Digital
WD Black SN750 SE: Specifications
Capacities: 250GB, 500GB and 1TB
Form Factor: M.2-2280
Controller: Phison PS5019-E19T
Interface: M.2 NVMe PCI slot (PCIe Gen4, downgradable to Gen3, Gen2 and Gen1)
Max Sequential Read: 3600MB/s
Max Sequential Write: 2830MB/s
Random Read IOPS: 525K
Random Write IOPS: 640K