Hardware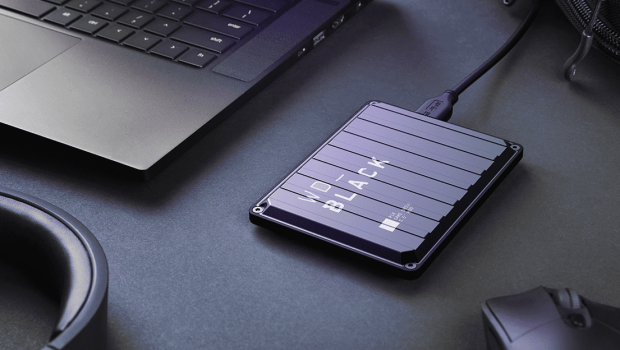 Published on October 7th, 2019 | by James Wright
WD_BLACK P10 Review (WD Black)
Summary: Upgrade your gaming rig or console with the WD_BLACK P10!
Western Digital is a brand that has become synonymous with gaming and their latest product (or beast as we like to call it), the WD_BLACK P10 is no exception to the rule. With that said, Western Digital have launched a variety of new drives, including the very powerful P50 that boast read speeds of up to 2000MB/s. However today, we're checking out the WD_BLACK P10 that not only looks the part but delivers an easy option for gamers on multiple platforms looking for additional storage. It also comes in three different size that include 2TB (reviewed), 4TB and 5TB.
Highlights
2 – 5TB Capacity
USB 3.2 Gen 1
Speeds of up to 140MB/s
Compact, portable form factor
Compatible with multiple platforms.
We constantly hear from gamers about how the performance and capacity limitations of their current systems challenge the quality of their gaming experiences … We are helping make room for the latest releases, whether a gamer has been playing for years or is just starting out and looking for a high-performance edge
– Susan Park, Vice president of product management, content solutions, Western Digital
Well packed from Western Digital, the "beast"… errr… WD_BLACK P10 screams upmarket from its almost military style compact design that is of course coloured black with its WD_BLACK branding on the top. While almost Spartan in its appearance, it also has an LED to inform you that the unit is powered, including rubber feet underneath it to stop it from sliding around.
So aesthetically it's an impressive looking drive that would not look out of place connected to your PC gaming rig or gaming console. The WD_BLACK P10 also measures at 118.1 x 87.9 x 20.8mm and comes with a micro-USB Type-B to USB Type-A capable. The hard drive supports maximum read speeds of up to 140MB/s for both reading/writing which was almost mirrored by our testing of the P10.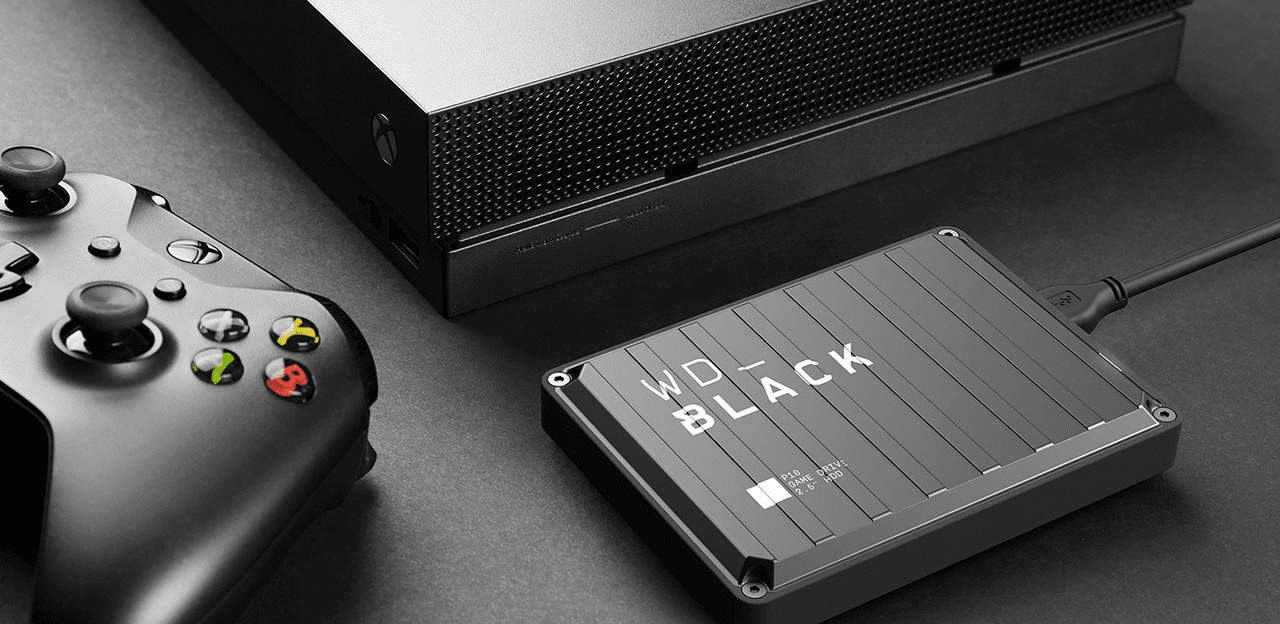 In terms of compatibility, the WD_BLACK P10 works on a wide gamut of platforms that includes Windows 10, XBox One, XBox One X, PlayStation 4, PlayStation 4 Pro and the Mac (O/S 10.11+). If you do get stuck, the hard drive does come with a manual to hopefully help you out or you can contact Western Digital directly.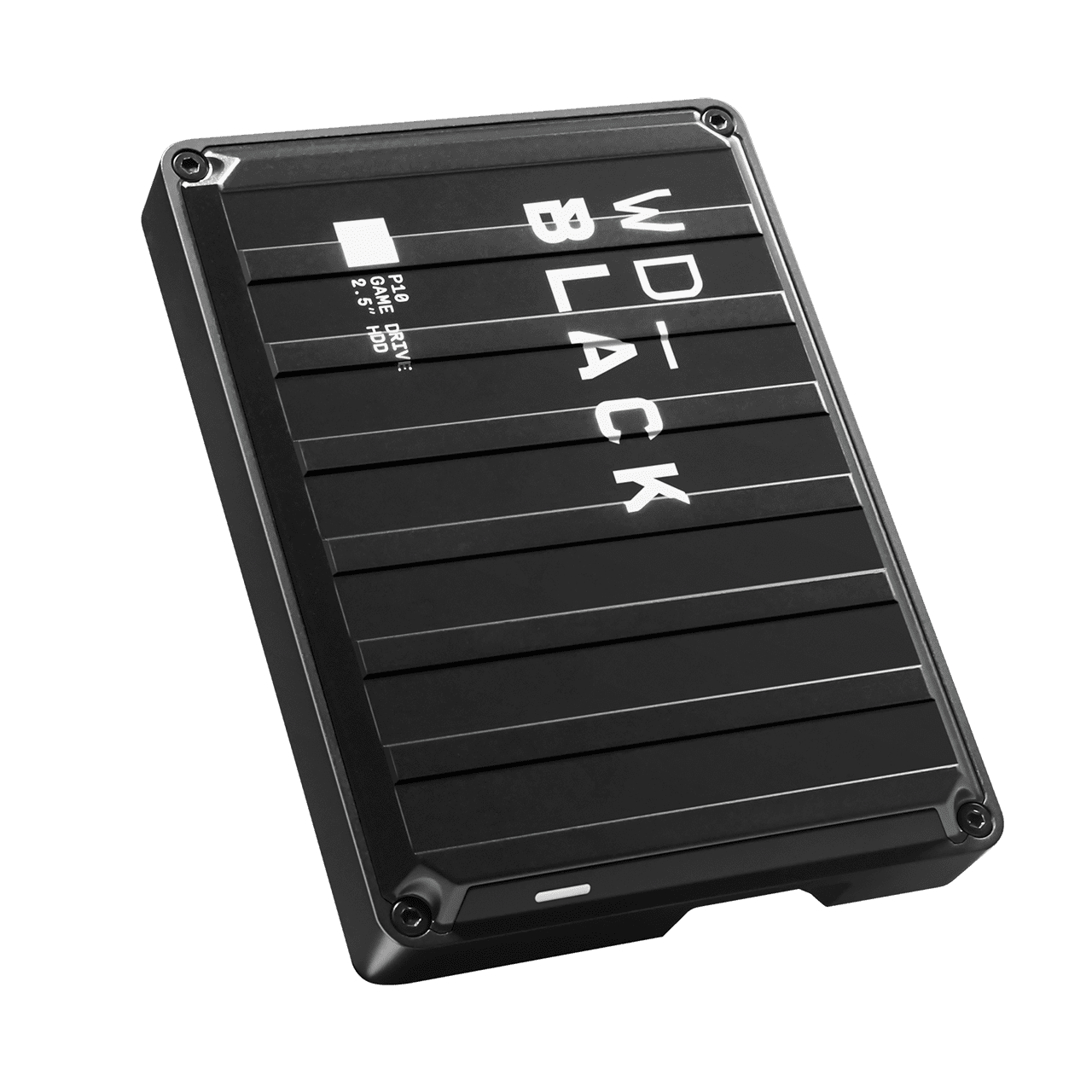 In terms of testing, we used the drive on both the PC (Windows) and the PlayStation 4 Pro and neither system had any issues in connecting it. For benchmarking, we used the highly popular CrystalDiskMark which is a hard drive benchmark tool and is an excellent all-round tool.
The sequential Q32T1 scores were 134.5MB/s for read and 132.5MB/s for write. Another test we used was ATTO Disk Benchmark and while it scored slightly slower than CrystalDiskMark (Read 126.54MB/s, Write 119.58MB/s), it is a more conservative test but both results were similar to Western Digital and were in the right spectrum of speeds for an external drive using USB 3.0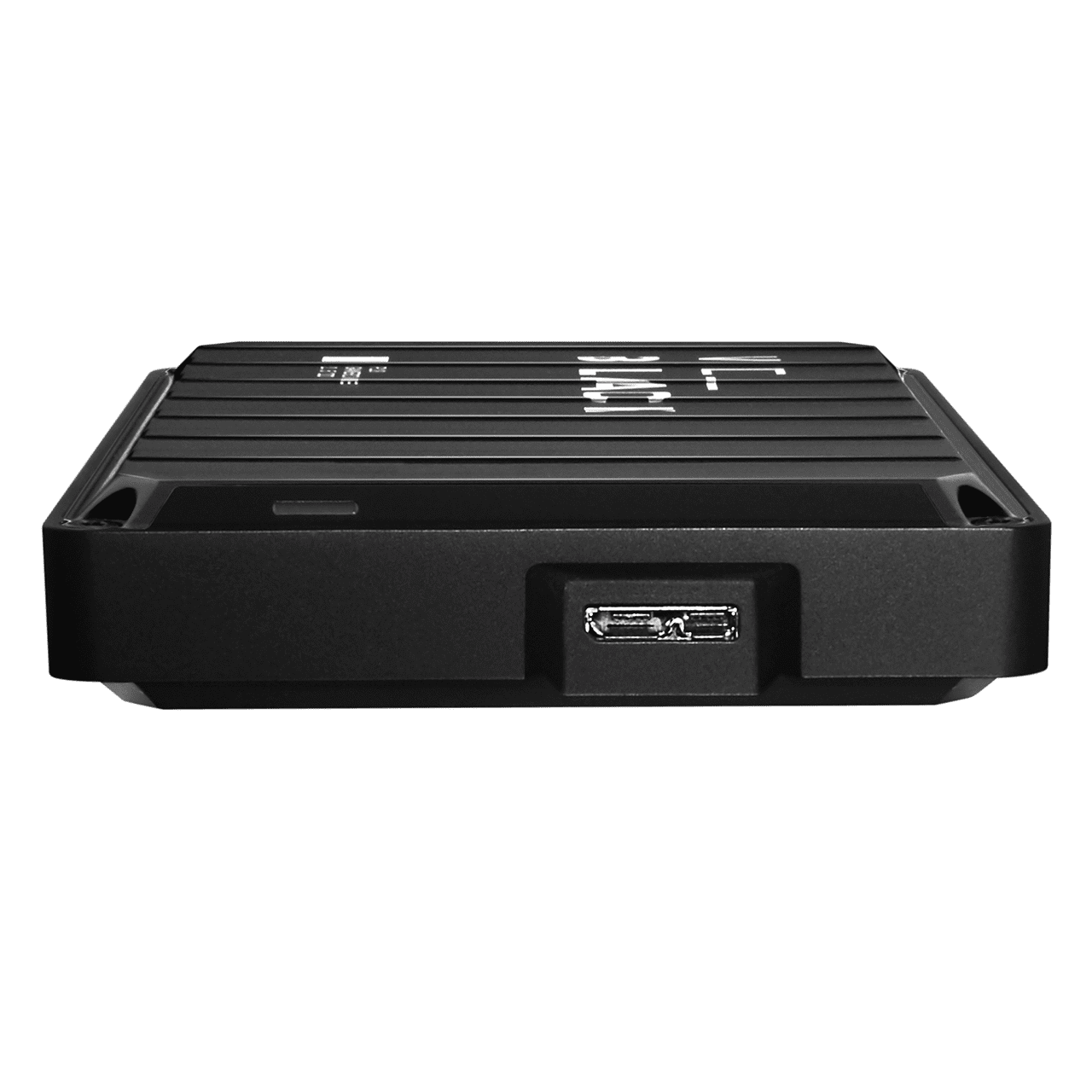 Final Thoughts?
The WD_BLACK P10 is a great solution for gamers looking to expand their storage with ease and while it cannot compare to a native hard drive inside your gaming rig that is connected directly to your motherboard, Western Digital should be applauded on offering a product for gamers on the go or an easy way to add additional storage. The only thing missing is USB-C but nonetheless, it's one portable and very well-built drive to rule them all that comes with a 3-year warranty.
Check it out!