Hardware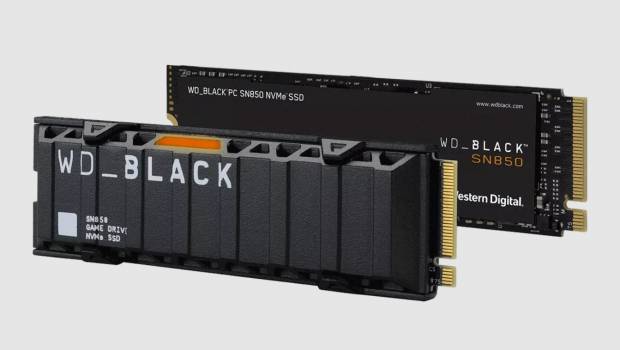 Published on January 31st, 2021 | by James Wright
WD_BLACK SN850 NVMe Review
Summary: The WD_BLACK SN850 NVMe gives gamers a true power-up!
The King of SSD's is dead, long live the King of NVMe's! Welcome to the new WD_BLACK SN850 NVMe…
While solid-state drives (SSD) are still widely used today, the upgrade to this technology is far superior courtesy of Non-Volatile Memory express (NVMe) architecture that really gives storage a true performance boost when it comes to both read and write speeds.

Best of all, the increase in speed can really be felt through all aspects of your PC and whether that's the boot-up speed of the operating system, using applications, photo manipulation, surfing the net or gaming, the difference between SSD's and NVMe's is very noticeable. So if you're a gamer or a PC enthusiast, then you've come to the right place for an upgrade!
However unlike the previous NVMe technology and just like Mario (from Super Mario) collecting a mega mushroom, the WD_BLACK SN850 has received another power-up as it now supports a PCIe NVME Gen 4 x 4 lane that delivers a data rate of 16 GT/s.
Fun Fact: The NVMe's that power the new next-gen consoles, the PlayStation 5 and the Xbox Series X are powered by the new PCIe Gen4 interface and having played both these consoles, the speed is phenomenal.
Adding to the features is the new nCache 4.0 that greatly assists with speed thanks to its clever caching technology and algorithms which is similar to Samsung's TurboWrite. Furthermore, the drive comes in three sizes 512GB, 1TB (reviewed) and 2TB with a heatsink model available later this year.
| | |
| --- | --- |
| WD_BLACK SN850 NVMe PCIe 4.0 SSD Specifications | |
| Capacities | 500GB, 1TB, 2TB |
| Form Factor | M.2 2280 |
| Dimensions (H x W x L) | 2.38mm X  22.15 X 80.15 |
| Performance | |
| Weight | 7.5g |
| Operating Temperature | 0°C to 70°C |
| Non-operating Temperature | -55°C to 85°C |
| Interface | PCIe Gen4 8 Gb/s, up to 4 lanes |
| Endurance (TBW) | 500GB: 300, 1TB: 600, 2TB: 1200 |
| MTTF | 1.75M Hours |
| Supply Voltage | 3.3V ± 5% |
| PS3 (low power) (mW) | 250 |
| PS4 (low power) (mW) | 5 |
| Peak Power (10us) | 2.9 |
| Operating Vibration | 5.0 gRMS, 10-2000 Hz, 3 axes |
| Non-operating Vibration | 4.9 gRMS, 7-800 Hz, 3 axes |
| Operating/Non-operating Shock | 300G @0.5 msec half sine |
| Certifications | FCC, UL, TUV, KCC, BSMI, VCCI, C-Tick |
| Limited Warranty | 5 Year |
So if you have the latest AMD chipsets, Intel's new Rocket Lake CPU and chipset, your PC or laptop will be able to access sequential read speeds of up to 7000MB/s, opposed to Gen 3.1 x 4 lane technology that reaches 3400MB/s. Furthermore, the WD_BLACK SN850 has the ability of up to 5300MB/s for write speeds that makes it the perfect combination for high speed gaming.
Unboxing
For our test machine, we trialed the WD_BLACK with our AMD Ryzen 3700x Gen 4 CPU in order to experience the speeds of this new architecture with 16GB of DDR4 memory. In terms of size, the WD_BLACK SN850 is very small thanks to its M.2 2280 form factor that makes it quite easy to install into your PC or even laptop for that matter as it's just 80mm in length.
Supporting the drive is the excellent WD Dashboard that not only allows you to monitor the health of the drive but also the ability to observe speeds in real-time. This app also has a great gaming mode that basically ensures the drive remains on full-power mode that in theory will give you a smoother gaming experience with heavily reduced load times.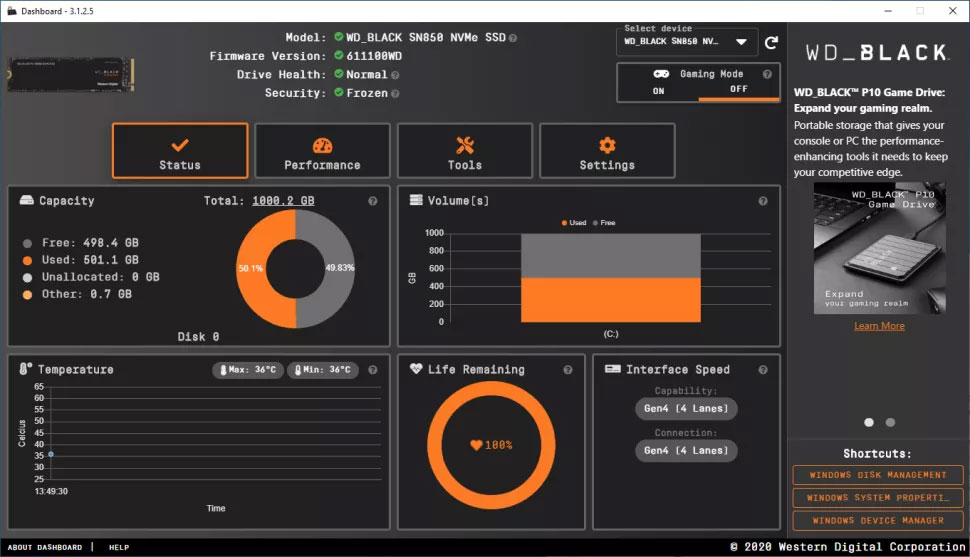 Benchmarks
We tested the WD_BLACK SN850 with the usual suspects and first off the bat was the excellent CrystalDiskMark that while not real-world, it does give the user access to the theoretical speeds of this NVMe.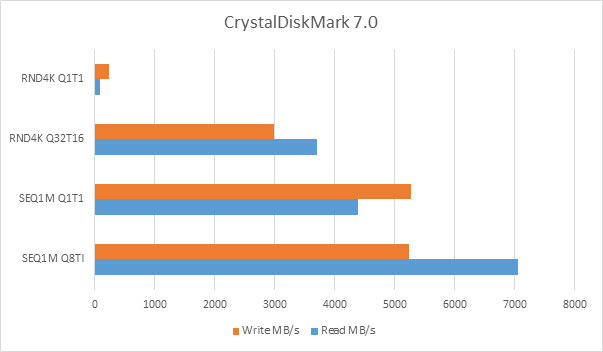 So as you can see from the results above, this current model WD_BLACK truly flies Additionally, the RND4K Q32T16 IOPS score for read 904289.48 and for write 724333.23 which really makes this NVMe a speed beast.
AS SSD also produced an impressive read and write score with the following benchmark speeds;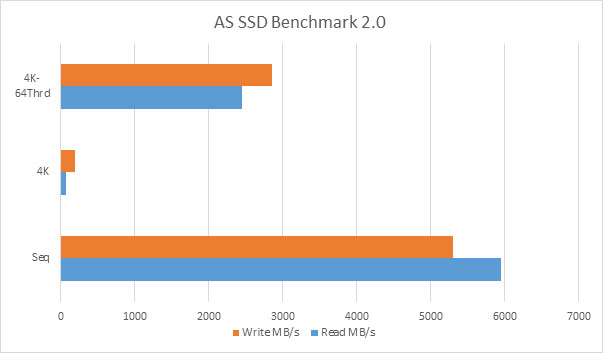 Adding to this was the Acc.time of 0.019ms for read and 0.019ms for write which is basically how long it takes for the drive to be ready for the next request. In other words, another tick for speed.
Anvil's Storage Utilities 1.1.0 is another comprehensive benchmark test for the latest storage drives that include both SSD and NVMe technologies. The read benchmark was 10,534.91 and the write was 13,675.09 that puts this drive in the top echelon of NVMe drives.
Final Fantasy XIV Stormbringer offers a real-world game benchmark test and the WD_Black scored 9.38. This means super fast read and write times for gaming. In terms of gaming and compared to our previous SSD, the speed is very noticeable as we played titles such as Assassin's Creed Valhalla, Star Wars Rogue Squadron and Call of Duty Black Ops.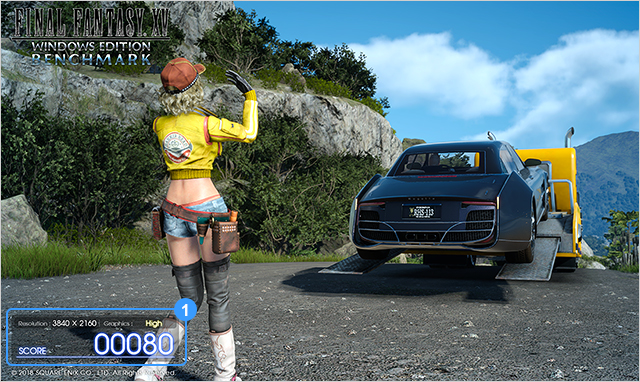 The last benchmark application we used was PCMark 8 Storage  that scored the WD_BLACK SN850 at a respectable 5143 which again is on the higher end of the spectrum when compared to this technology. What I like about PCMark 8 Storage Test is that it mimics real-world usage such as Microsoft Office and Adobe Creative Suite, including game such as Battlefield 3 and World of Warcraft 2.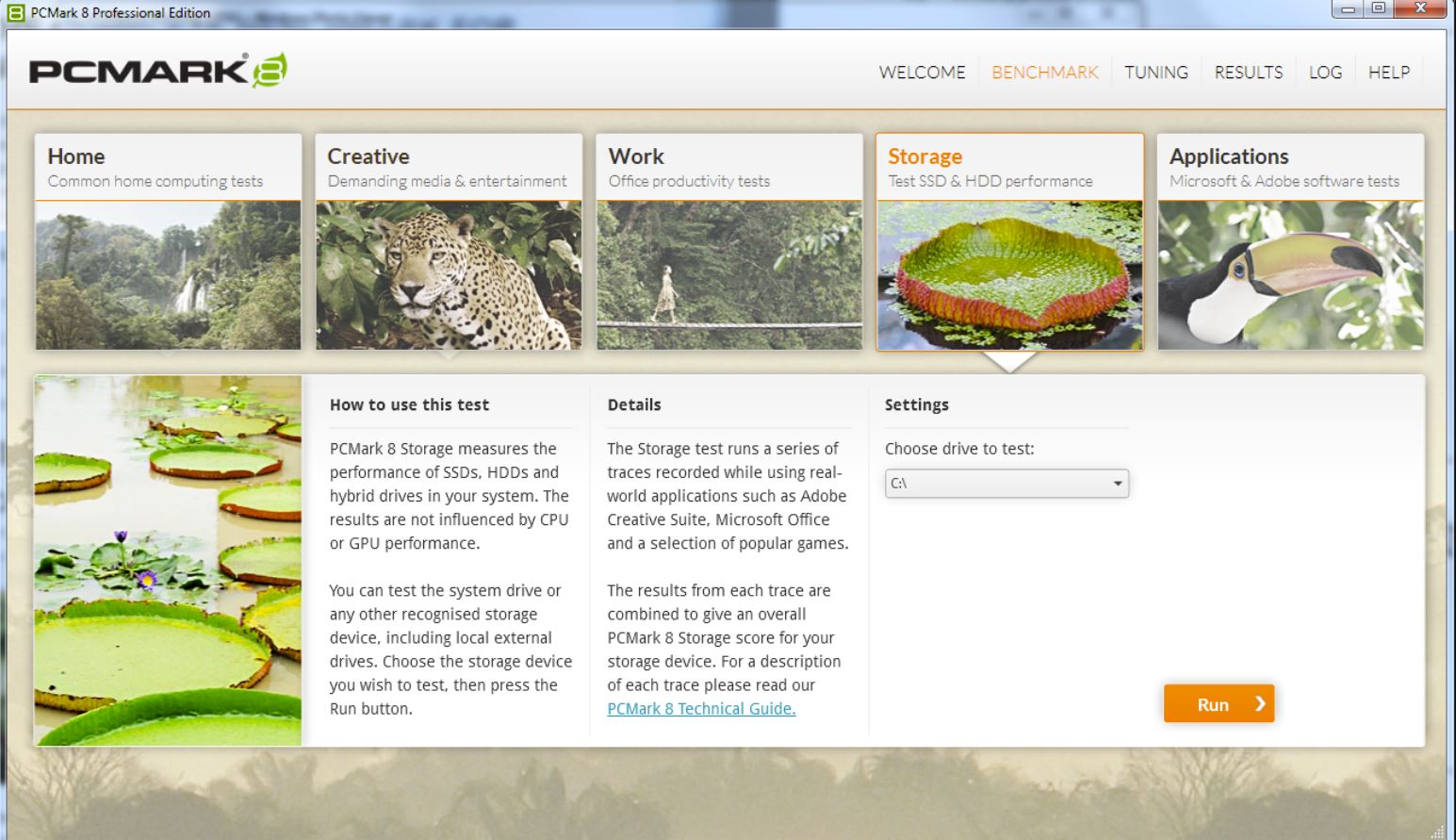 Final Thoughts?
If you have the technology on your motherboard or looking to upgrade, the WD_BLACK SN850 NVMe is a super-sonic storage device that delivers excellent performance. While Windows 10 booted quite fast, not to mention day to day activities such as accessing web pages, using excel, photo manipulation in Adobe Creative Suite, this NVMe didn't miss a beat. More importantly, gaming was lighting fast, especially Assassin's Creed Valhalla that I'm sure Zoren, the Viking God of Speed would give it the thumbs up! Lastly, the WD_BLACK SN850 comes with a generous 5-year warranty and access to the excellent Acronis True Image.
Brilliant!
WD SN850 Product Highlights
EXPERIENCE SUPREME PERFORMANCE
Prepare for the next evolution of speed with the WD_BLACK™ SN850 NVMe™ SSD, giving you supreme PCIe® Gen4 technology for your PC or laptop so you don't lag out on the next generation of games.
SPEED KILLS. THIS DECIMATES
You asked for fast, we overdelivered. The WD_BLACK™ SN850 NVMe™ SSD reaches irrational 7000MB/s read speed and 5300MB/s write speed2 to get you in quicker, with up to 1,000,000 IOPS for a smooth, responsive and powerful gaming experience.
LIGHT UP YOUR STATION WITH RGB (heatsink only)
Enhance your gaming station with fully customizable RGB lighting controlled through the downloadable WD_BLACK™ Dashboard (Windows® only), designed to match your style.
STORE MORE, PLAY MORE
With up to 2TB1 capacity, the WD_BLACK™ SN850 NVMe™ SSD gives you the space to store your favorite games so you still have room for the next big title.
THROTTLE NOTHING BUT YOUR ENEMIES (heatsink only)
Supreme performance is best served cold with the WD_BLACK™ SN850 NVMe™ SSD, featuring an optional heatsink model so your PC doesn't bottom out when you're at the top of your game (heatsink model only).
OPTIMIZED WITH THE WD_BLACK DASHBOARD
Take total control with the downloadable WD_BLACK™ Dashboard, allowing you to monitor the health of your drive and optimize performance using gaming mode to ensure you're firing on all cylinders during intense gaming sessions.
PERFORMANCE PACKED TIGHT
Designed with an M.2 2280 slim, light, and compact form factor to easily slide into your gaming rig.
MADE TO GAME
Engineered and built with Western Digital 3D NAND to give you the reliability and endurance needed to sustain pro-level performance.