Films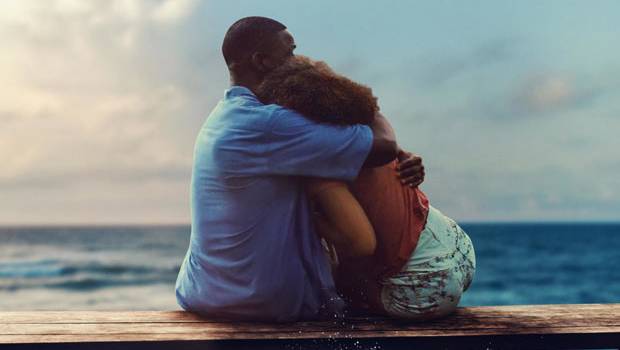 Published on July 17th, 2020 | by Damien Straker
Waves – Film Review
Reviewed by Damien Straker 17th of July 2020
Universal presents a film by Trey Edward Shults
Produced by Kevin Turen, Jessica Row, and Trey Edward Shults
Written by Trey Edward Shults
Starring Kelvin Harrison Jr., Taylor Russell, Sterling K. Brown, Alexa Demie, Renée Elise Goldsberry, and Lucas Hedges
Music by Trent Reznor and Atticus Ross
Cinematography Drew Daniels
Edited by Trey Edward Shults and Isaac Hagy
Rating: MA15+
Running Time: 136 minutes
Release Date: the 9th of July 2020
Despite its overlength and unsubtlety, this African American family drama's abrasive filmic style heightens its power and engagement. It is the third feature by filmmaker Trey Edward Shults. He previously interned on several Terrence Malick films and made Krisha (2015) and the popular but uneven thriller It Comes at Night (2017).
It is precarious for a white filmmaker like Shults to write and direct a story about a dysfunctional black teenager. However, Shults' Florida-set story is less of an examination of race than an explosive symphony. He succeeds in dramatising teenage angst and failures in communication between generations.
The treatment of the themes is bombastic meaning Shults' audio-vision reinvigorates and overstates them. The gentler qualities are smothered but thankfully the performances withstand the barrage of technique and imbue the characters with feeling. Consequently, Waves is effective as a family drama and a sensory experience.
The first half probes troubled African American high school student, Tyler (Kelvin Harrison Jr.). His participation on the school wrestling team is overseen by his father, Ronald (Sterling K. Brown), a stern religious man. They train at home together so Ronald can critique his technique. Tyler occasionally works for his father too.
Ronald is a successful builder and provides his family with a comfortable lifestyle. The story is not a mirror of poverty but of potential and opportunity. Tyler's stepmother, Catherine (Renée Elise Goldsberry), notes the attention Ronald heaps on him compared to his daughter, Emily (Taylor Russell).
The pressure of excelling in wrestling prompts Tyler to withhold serious news provided by his doctor. He is told he is carrying a serious shoulder injury. It needs surgery and will end this year's participation. The injury prompts him to steal his father's painkillers and indulge in his party lifestyle. He is further troubled by the revelation that his girlfriend, Alexis (Alexa Demie), is pregnant.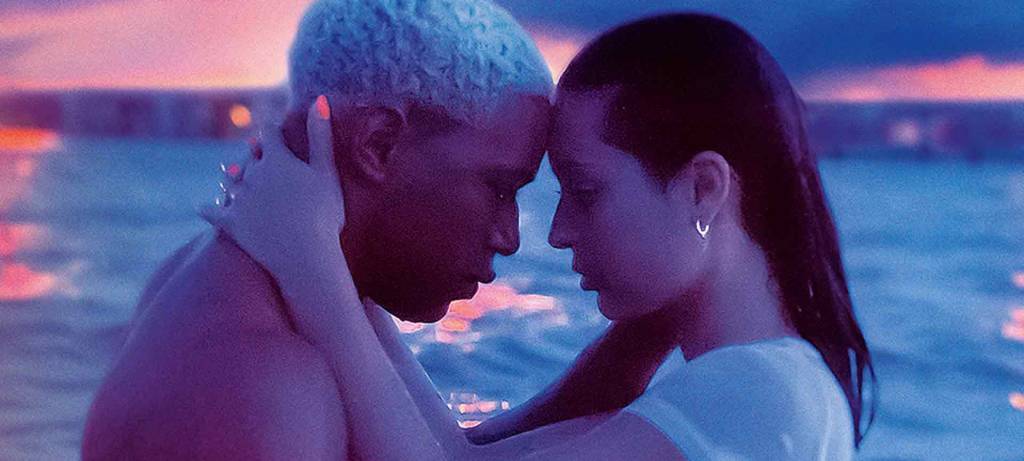 A major crisis that will not be revealed drives the film's second half. The dramatic viewpoint begins focusing on Emily's loneliness. The shift in protagonist is organic and plausible, befitting of Ronald's early neglect. Emily's isolation dissolves once she meets a pleasant fellow named Luke (Lady Bird's Lucas Hedges). Their contrasting backgrounds have no bearing on their blossoming romance. Instead, the positivity of their relationship sees Luke face the demons in his own family.
The bold, aggressive stylistic choices Shults employs to tell his story are vivid and immerse us into Tyler's hypnotic lifestyle. A terrifying early scene sees Tyler speeding in a car with Alexis beside him. Inside the vehicle, Shults' camera spins 360 degrees. We see the interior of the car and the open freeway. The blaring music score by Trent Reznor and Atticus Ross heightens the excitement and terror of the ride.
The camera rotations and pumping soundtrack continue as Tyler trains at home and in the gym. His wrestling coach addresses his students like R. Lee Ermey from Full Metal Jacket (1987) and Ronald pushes him towards hyper-masculine perfectionism. The audio-vision in these scenes is purposeful. The rotations underline the brisk, aggressive nature of Tyler's lifestyle and how he is pulled in conflicting directions by various social forces.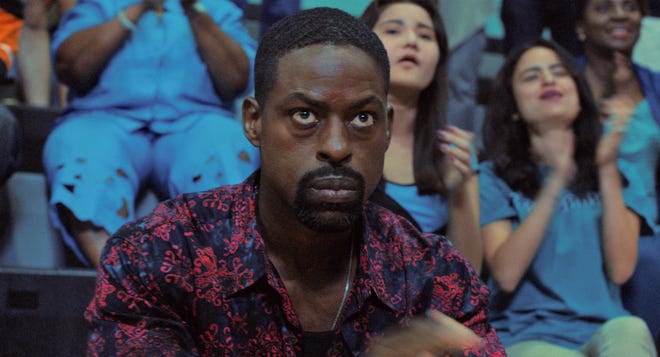 Tyler's disorientation is further dramatised through his core relationships. In one scene, Ronald says to Tyler, 'we have to work ten times harder to get anywhere'. He is stressing that their persistence will counter the certainty of racial discrimination. It is one occasion where the characters' ethnicity is pivotal in the dialogue and psychology. The story's broad applicability is also briefly upended.
Another powerful sequence involves Tyler fighting with Alexis over her pregnancy. They decide to terminate the baby but upon arriving at the abortion clinic, abusive, disgusting protesters dissuade her from the procedure. The couple brutally argue, and their bickering continues through texting. Their argument over social media is cleverly filmed. It shows the tension of awaiting the arrival of a digital message. The drama highlights how Tyler's view is disrupted by social forces and stresses the failure to communicate in the modern world.
The social pressures of Tyler's life amass into haunting images of debauchery. In one chilling scene, Tyler is high on drugs. The screen becomes engulfed with bleak, abstract images of fire that signpost the emotional hellscape into which he has divulged. A similar moment is set during a ghastly prom afterparty. The film begins distorting its otherwise judicious pastel colour scheme into sinister visual compositions.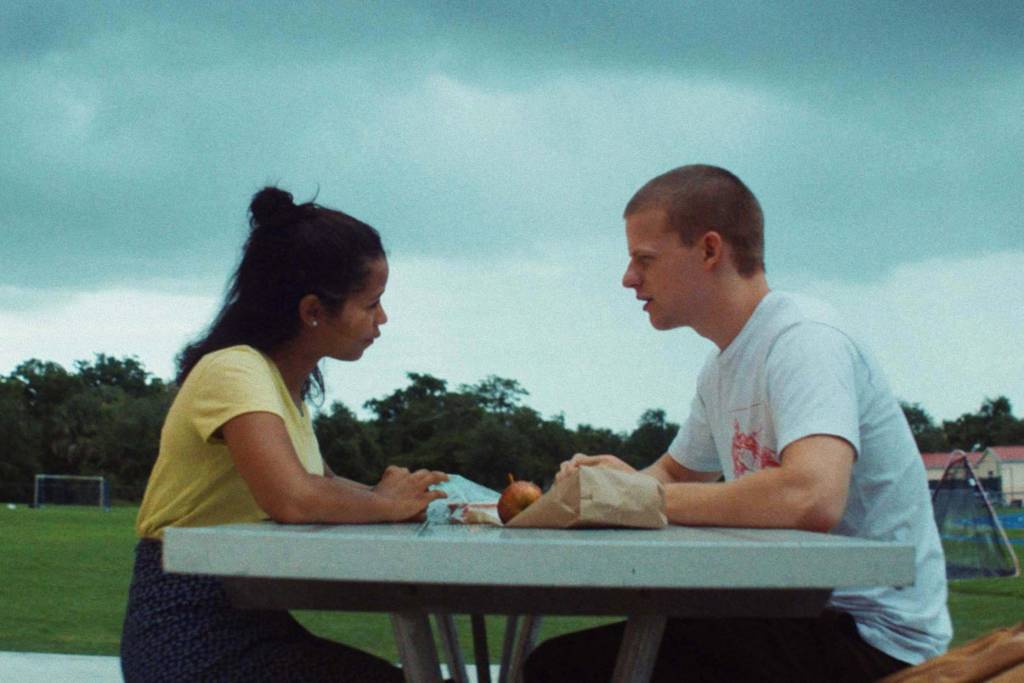 The house is filled with drunken teens and the decor is draped in heavy shadows and moody neon lighting. The claustrophobic images resemble a nightmarish fever dream that dilutes Tyler's judgement and sense of reality. His lack of clarity is further visualised through the decision to narrow the screen ratio into the widescreen format. It conveys how social pressures cloud his judgement and drive him narrowly towards a fatal decision.
Waves' second half is gentler, and its stylistic decisions further probe the characters' psychology. One pivotal idea is Emily's isolation following the midpoint crisis. She reveals that she deleted her social media accounts because people abused her online. When she enters the school lunchroom, a long shot frames her stranded from her peers. Similarly, she is filmed outdoors from a wide angle while listening to music.
The shot underlines the comfort she draws from music rather than facing further social scrutiny. The notion of her personal stability is also found in the film's visual bookends where she rides her bike down a road. The tracking shot pursuing her, and the narrow spatiality highlight the focus of her life and how she is unaffected by outside forces. It deliberately counters the dizzying rotations of Tyler's introduction.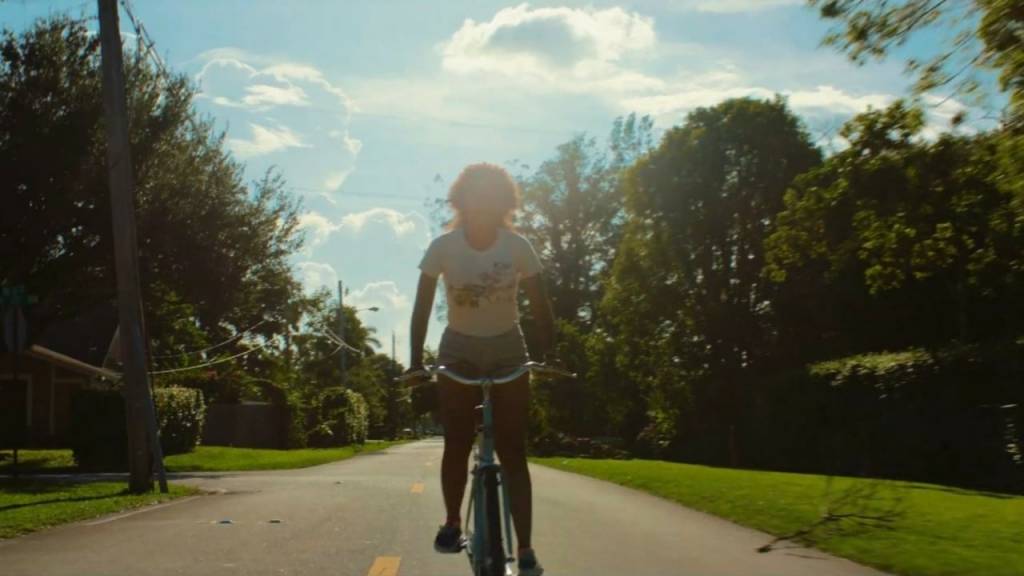 The lack of communication between the characters shifts to Emily's homelife where her parents have fallen out of love. The flawed adult landscape is juxtaposed with unexpected flourishes of optimism. Shults argues that a natural movement of life is people reconnecting if they openly talk to one another.
When Luke asks Emily to have a meal with him, it marks the start of a positive relationship. Their courtship is visually complemented by naturalistic images resembling a glorious travelogue. The lush outdoor areas and riverbanks contrast the nightmare party aesthetic and signpost Shults' glowing faith in humanity.
Shults' thesis continues transcending generations and says that if two people from different backgrounds can reconnect then so too can adults and families. Luke deliberates about forgiving his estranged father who he describes as, 'not a good guy'. After airing his grievances to Emily, he must decide whether to reconcile with the man who hurt him. Emily's parents must also reconnect since the midpoint crisis has pulled them apart.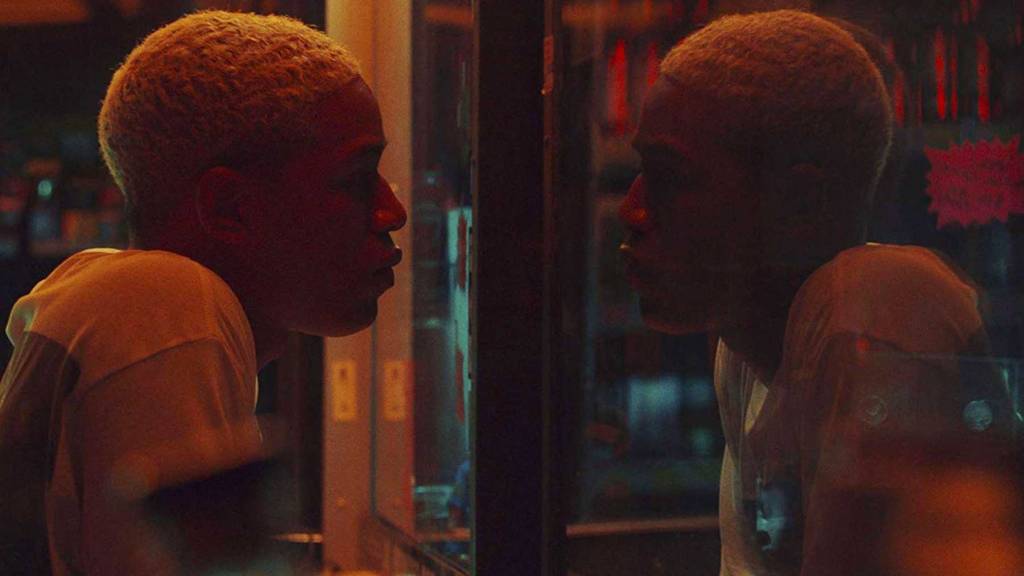 Despite the imposing stylistic choices, the film's performances remain highly affecting. Kelvin Harrison Jr. suitably embodies a young man conflicted by various social influences that he allows to determine his life. He visibly crumbles under the pressure of drugs, alcohol, and expectations. It is the heat of a hyper-masculine world that causes his deterioration and dilutes his positive choices, leaving him to resort to his worst impulses.
As his father, Sterling K. Brown believably plays a hard, driven, dogmatic fellow. Yet he also provides insights into Ronald's mindset. He suffered a knee injury himself, meaning he wants Tyler to live out his dreams. He pushes him towards self-improvement knowing the difficulty of living in a racist world as a person of colour.
Although her role is small, Renée Elise Goldsberry is moving as Catherine by showing how broken she is by the family's trauma. As Emily and Luke, Taylor Russell and Lucas Hedges share incredibly gentle chemistry. The naturalism and humour of their awkward introduction is as engaging as the most bombastic scenes.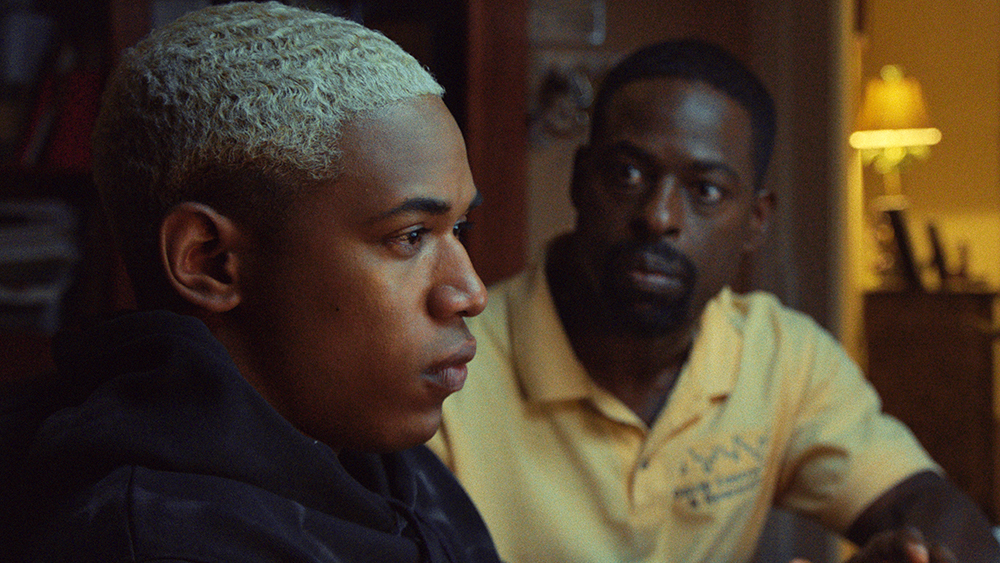 Similarly, Taylor Russell's raw emotion during a side-by-side conversation with her father is a powerful display of humanity. While Alexa Demie capably displays Alexis' vulnerability as a young woman facing a troubling dilemma, there is little time to develop her beyond a cypher of teenage angst. It is the one part that could have been developed further before the explosive melodrama erupts.
The film is challenging because it is deliberately over-the-top and lacking subtlety. Shults dramatises the blaring noise young people experience as they become overwhelmed by social forces and positive communication with family and friends is subdued. The aggressive filmic style magnifies and reinvigorates clichés and large social issues in a way that increases their dramatic potency. While one appreciates the second half's quieter moments and gentle visual language, Shults overplays the story's emotional whiplash.
He switches from an increasingly heavy melodrama to a fairy-tale relationship. Luke and Emily are viewed exclusively through idealistic montages. Their scenes are pleasant and beautifully shot but realistic arguments and setbacks are left by the wayside. Luke's abusive father dilemma is an overused plot device that shifts the emphasis too far away from a black family in crisis. Regardless, the audacious stylistic choices and powerful performances immerse us into a downward spiral before gentle acts of solidarity reconnect the characters.
Summary: The audacious stylistic choices and powerful performances immerse us into a downward spiral before gentle acts of solidarity reconnect the characters.