News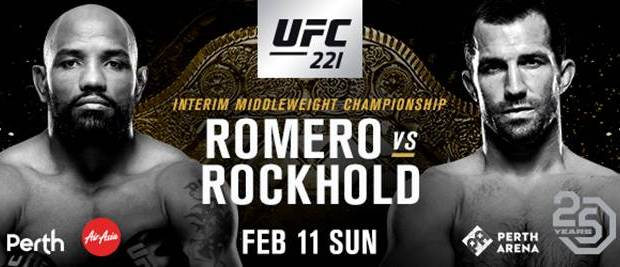 Published on February 2nd, 2018 | by admin
Watch UFC® 221: ROMERO vs ROCHOLD live on PS4 with pay per view stream next weekend
by a clash for the interim middleweight title between Yoel Romero and former UFC middleweight champion Luke Rockhold – direct from their console next weekend.
Kicking off at 2pm AEDT on Sunday, 11th February, fans can watch UFC® 221: ROMERO vs ROCHOLD thanks to a new pay per view service coming to PlayStation 4, offering the opportunity to catch upcoming sporting events live from the console.
How it works
Getting ready for UFC® 221: ROMERO vs ROCHOLD is simple. Australians can head to the PlayStation Store now on their PS4 and search for "UFC 221: Romero vs Rockhold". Pre-orders for the pay per view are available from today.
Purchased content will be available in the 'My Videos' App on the PS4 dashboard. A handy timer countdown will keep users informed as to when the event starts, with the live stream kicking off as soon as the event starts.
The pay per view is available for a one-off price of $49.95 AUD. Australian PS Plus users can get a 10% discount off the pay per view price.
For the latest PlayStation news, follow PlayStation Australia on Facebook, Twitter, YouTube and Instagram.