Games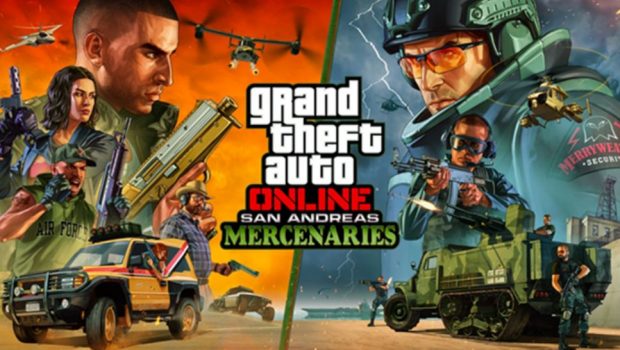 Published on June 7th, 2023 | by Andrew Bistak
Watch the Trailer for GTA Online: San Andreas Mercenaries
It's payback time … see Merryweather Security and their corrupt killers for hire get what's coming to them in the explosive new trailer for GTA Online: San Andreas Mercenaries — coming June 13 on PlayStation 5, PlayStation 4, Xbox Series X|S, Xbox One, and PC.
Join up with expert pilot and gun-for-hire Charlie Reed to lead his new outfit — the Los Santos Angels — on a series of dangerous counter operations to disarm and disrupt the ruthless forces of Merryweather Security, with the chance for you and your friends to get rich along the way.
And stay tuned for even more info later this week, including details on how we're continuing to build on and enhance the overall GTA Online experience with San Andreas Mercenaries.