PS4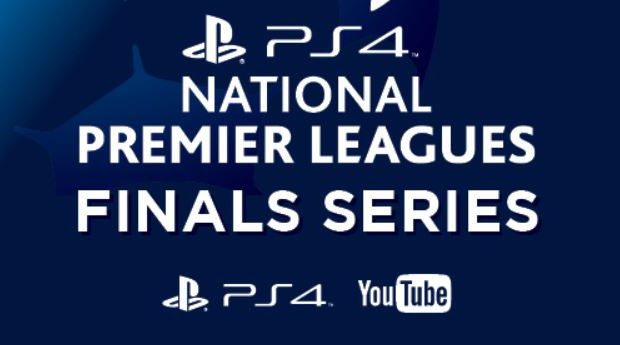 Published on September 16th, 2016 | by admin
Watch the PS4 NPL Finals on your PlayStation 4!
For the first time ever, catch all the action from the PlayStation 4 National Premier Leagues Finals Series at home on your PS4.
The National Premier Leagues has teamed up with primary sponsor PlayStation 4 to bring Australian football fans all the action from the 2016 PS4 NPL Finals Series, live to your living room.
Kicking off this weekend, every moment from the quarter finals, semi-finals, and the Grand Final match up, will be live streamed to your PS4 through the YouTube app.
To tune in, simply turn on your PS4 console and head to the TV and Video section. Selecting the PS4 NPL Finals Series tile in this section will take you the National Premier League's YouTube channel, where you can select which match you want to watch.
The PlayStation 4 National Premier Leagues 2016 Finals Series schedule is as follows:
 PlayStation 4 National Premier Leagues 2016 Elimination Finals
 Venue
 Kick-Off (AEST)
Match 1 – Saturday, 17 Sept 2016
Perth SC (Football West)
vs
Devonport Strikers (Football Federation Tasmania)
E&D Litis Stadium
8:00pm
Match 2 – Saturday, 17 Sept 2016
Bentleigh Greens (Football Federation Victoria)
vs
Edgeworth Eagles (Northern NSW Football)
Kingston Heath Soccer Complex
3:00pm
Match 3 – Saturday, 17 Sept 2016
Brisbane Strikers (Football Queensland)
vs
Canberra Olympic (Capital Football)
Perry Park
6:00pm
Match 4 – Sunday, 18 Sept 2016
Sydney United 58 FC (Football NSW)
vs
Adelaide City (Football Federation South Australia)
Sydney United Sports Centre
2:00pm
 PlayStation 4 National Premier Leagues 2016 Semi Finals
Match 5 – 24/25 Sept 2016
Winner of Match 1
vs
Winner of Match 2
Host to be determined by points system
Match 6 – 24/25 Sept 2016
Winner of Match 3
vs
Winner of Match 4
Host to be determined by points system
 PlayStation 4 National Premier Leagues 2016 Grand Final
Match 7 – 1/2/3 Oct 2016
Winner of Match 5
vs
Winner of Match 6
Host to be determined by points system
PlayStation 4 proudly sponsors the National Premier Leagues.  For more information, please visit: playstation.com/PS4NPL