Comics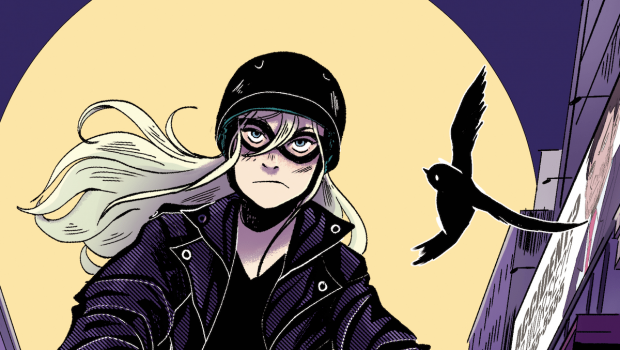 Published on October 25th, 2019 | by Adrian Gunning
Watch: DC Debuts Book Trailer and Song for 'Black: Canary Ignite' by 'Princess Diaries' Author Meg Cabot
Watch out, we're in for stormy weather!
Well, actually, we're in for a rockin' trailer and original song from DC's latest middle grade graphic novel, Black Canary: Ignite.
On October 29, Meg Cabot, the #1 New York Times bestselling author of The Princess Diaries, makes her graphic novel debut with Black Canary: Ignite. Today, DC is giving fans a sneak peek into the world of middle schooler Dinah Lance in an official trailer that features an original song from the book written by Cabot, and stunning artwork by artist Cara McGee.
Lauded by Publishers Weekly, Kirkus Reviews, School Library Journal, and Comics Beat, among others, Black Canary: Ignite is an inspirational tale that showcases the highs and lows of growing up without growing out of what makes you unique.
Thirteen-year-old Dinah Lance knows exactly what she wants, who she is, and where she's going. She plans on winning the battle of the bands with her two best friends, then she'll join the junior police academy to solve crimes just like her dad. When a mysterious figure keeps getting in the way of Dinah's goals and threatens her friends and family, she'll learn more about herself and her mother's secret past, and about navigating the various power chords of life. This magnetic story features expressive and energetic art by Cara McGee to match the trademark attitude and spunk of Meg Cabot's characters and dialogue.
Black Canary: Ignite is available to pre-order now and will hit stores everywhere books are sold on October 29, 2019.