Games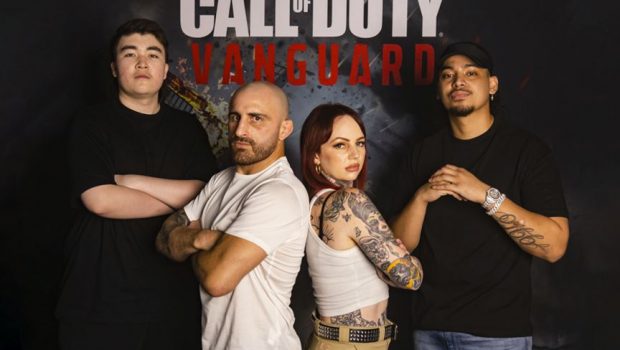 Published on November 5th, 2021 | by Adrian Gunning
WATCH: Can the best beat the best? Alex Volkanovski, Fresh, Lauren Winzer and Youngn Lipz are put to the test for the launch of Call of Duty: Vanguard
To celebrate the launch of Call of Duty: Vanguard today, MMA champ Alex Volkanovski; Aria-nominated hip-hop artist, Youngn Lipz; celebrity tattoo artist, Lauren Winzer; and pro streamer, Fresh, put each other's specialist skills to the test on their mission to form the ultimate Call of Duty squad.
Will Fresh take down Volkanovski or will he end up on his back? Can Youngn Lipz hack it as a tattoo artist? Should Volkanovski take up rapping full time? And does Lauren Winzer crack under the pressure of streaming? Check out the full video here to find out and see who fronts up the best when stepping out of their comfort zone.
Coupled with adrenaline-fueled online Multiplayer, a universe-expanding Zombies crossover, and full integration with Warzone coming later this year, Call of Duty: Vanguard allows players to experience WWII combat like never before as they step into the shoes of four diverse characters in a globe-trotting Campaign.
Call of Duty: Vanguard is available now on all platforms.
Can the best beat the best?? Check out @Fresh @laurenwinzer @alexvolkanovski @YoungnLipz put to the test. #Vanguard pic.twitter.com/HZPzG1ZwqE

— Call of Duty ANZ (@CallofDuty_ANZ) November 4, 2021