Games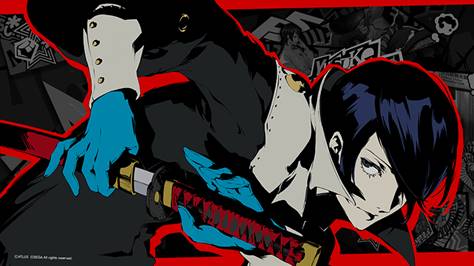 Published on March 15th, 2017 | by admin
Watch Ann Takamaki's Voice Actor Erika Harlacher Dive Into Persona 5!
Plus, Beautify Your PlayStation®4 Background With The Free Yusuke Kitagawa Theme And Avatars!
It's not every day you hear your own voice emanating from a game, but we invited professional voice actor Erika Harlacher to the ATLUS office to do just that! Well, not JUST to hear her own voice, but to play an important segment of Persona 5 that involves her character Ann Takamaki. Watch Erika as she attends class at Shujin Academy, venture into the Metaverse, battle evil Shadows, face down the sleazy King Kamoshida, and forge a contract with a special Persona…
AND THAT'S NOT ALL! No one appreciates the splendour of pleasing aesthetics and true beauty like Yusuke Kitagawa, so it was only right that we released a theme and three avatars that feature the artistic savant. Oh, and did we mention it's free from today until the 21st of March? Download the theme and avatars now, and let the unrestrained elegance of codename Fox take hold of your PlayStation 4.