Comics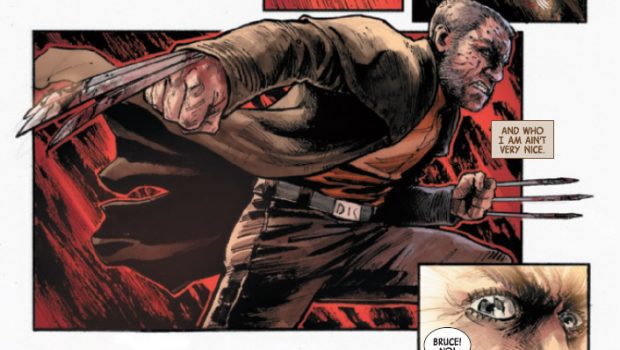 Published on December 20th, 2021 | by Tim Chuma
Wastelanders: Wolverine #1 (2021) Review
Summary: One of fans of the movie LOGAN who want to see more of him as an old man. He does still get to be as violent as he was in the comics buts does not seem to want to do it as much.
Set some unspecified time after a global apocalypse where most of the Avengers and X-Men have died, old man Logan is in a sort of Lone Wolf and Cub situation with Bruce Banner's young son. He tries non-violence but that does not seem to work on the barbarians that live in the wasteland and there is a new enemy by the name of Downfall that he has to deal with.
This is a grim story but at least it is original and does not really seem to be related to the other entries in this series as yet. Maybe they will link up again later in the series but it does not seem to matter as much with this story as each of the characters has their own story to tell that contributes to this world.
In the Marvel universe there does seem to be a lot of different parallel timelines and this is one of them. The earth has been destroyed and saved many times and it was only the start of the story so this one seems pretty much the same.
I would recommend this one if you were a fan of the movie LOGAN as it seems to have that kind of vibe as most of the time Wolverine does not want to fight and only does so if it is forced on him.
Well worth your time and this is going to make an excellent collected edition when they put all of these stories together.
Comic details:
Writer: Steven Deknight
Penciler: Ibrahim Moustafa
Cover Artist: Josemaria Casanovas
Publisher: Marvel
Published: December 15, 2021