Comics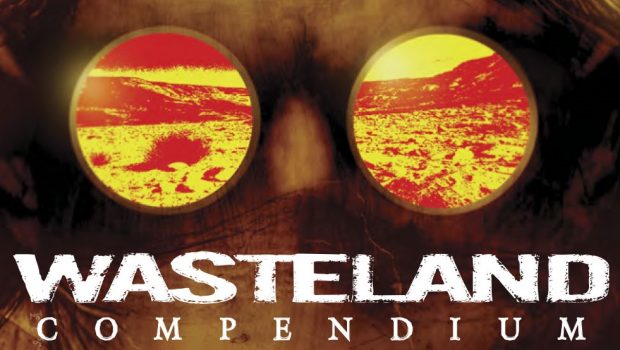 Published on July 31st, 2017 | by Pat Condliffe
WASTELAND COMPENDIUM REVIEW
Summary: This is a dark narrative with labyrinthine politics that rewards the dedicated reader.
5
Not for the faint of heart!
Part Western and part post-apocalyptic drama, Wasteland is a sprawling epic. Wasteland ran from July 2006 till April 2015. The 60 issues are bound in two volumes of which this is the first. In this first 750 page instalment, Anthony Johnston and Christopher Mitten introduce a terrifying and desolate world. They've crafted a massive narrative that effectively juggles some big and powerful themes. Drawn roughly in black and white, with a few chapters in colour, Wasteland is a chilling comic. The Wasteland Compendium pt.1 collects issues 1-31 of the series in one hefty half kilogram volume. If you enjoy epic narratives of adventure and political intrigue, then read on.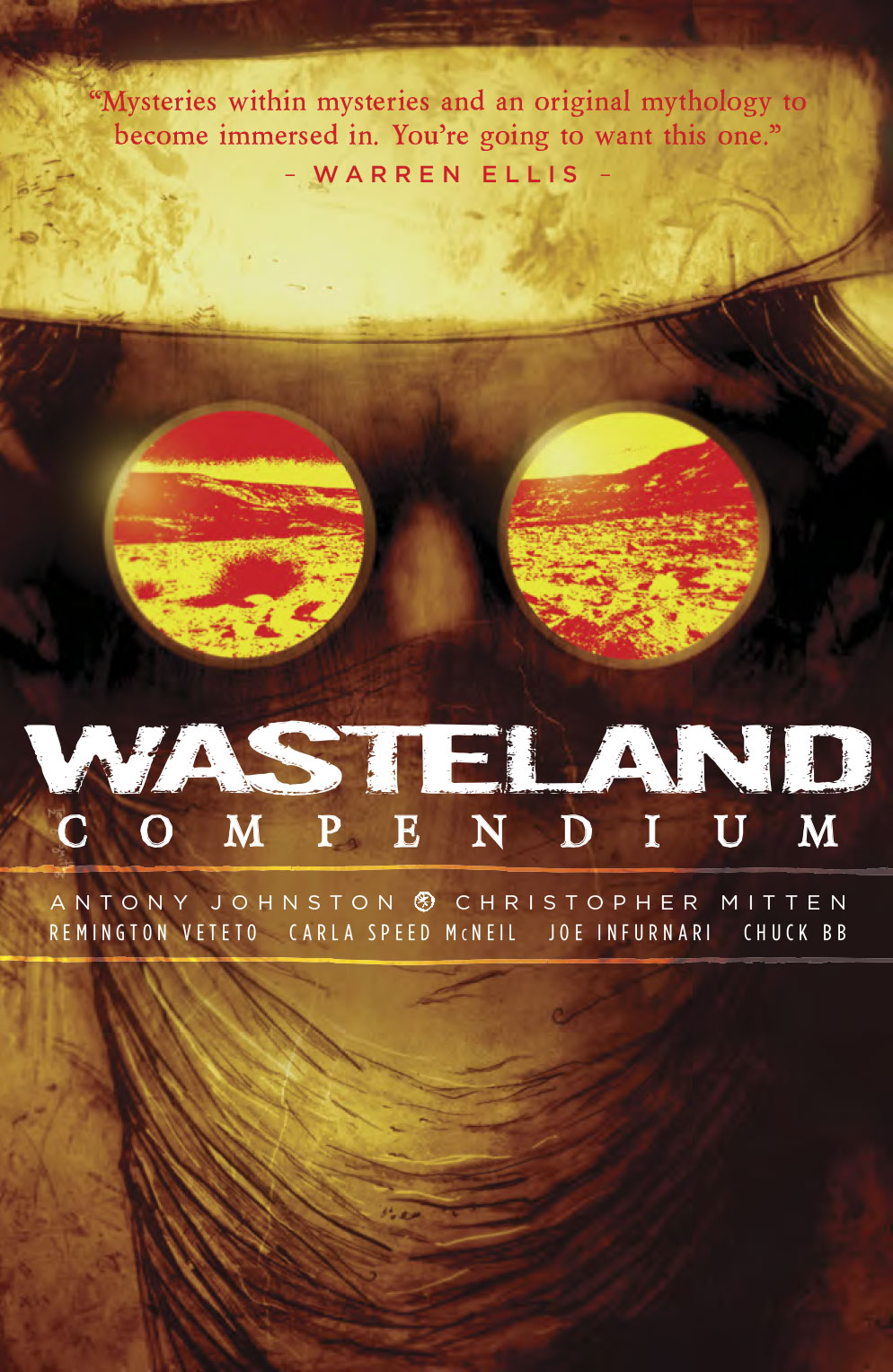 Wasteland is set after an apocalyptic flood known as the Big Wet. It was a flood of biblical proportions that swept away the world as it was known. What remains is bleak and arid. When the rains come, they are dangerous and unwelcome. This a world defined by drought and famine. Strange and deadly creatures – Sand-eaters roam the wasteland threatening the inhabitants of towns and cities alike. This a world where technology is just out of living memory. It's a world where steam dominates and government happens at the tip of a sword or the barrel of a gun.
Wasteland tells the story of the mysterious desert scavenger Michael and the people of Providence and Newbegin whose live are irrevocably changed by him. Micheal is a drifter who has strange abilities. He is not alone, there are others like him. The healer, Abi, and Marcus and Mary rulers of Newbegin share similar mysterious powers. Wasteland is reminiscent of Gene Wolfe's Solar cycle and the and Bethseda's Fallout. Its scope is huge. The story begins in Providence, a desert outpost that is quickly overrun by Sandeaters soon after Micheal's arrival. The town falls, and its leaders Abi, Doc, and the Sunner Priest Golden Voice – lead the survivors to the nearby city of Newbegin. The idea of Newbegin offers hope and sanctuary. But on arrival it is a city riven by bigotry and religious persecution and run by a mad tyrant who is not as human as he seems. Wasteland is set in remains of the East Coast around New England. The lush forests now barren mesa and abandoned cities full of mutants and creatures. The city of Newbegin is an oasis in this dangerous world, but it is not a town of freedom, quite the opposite.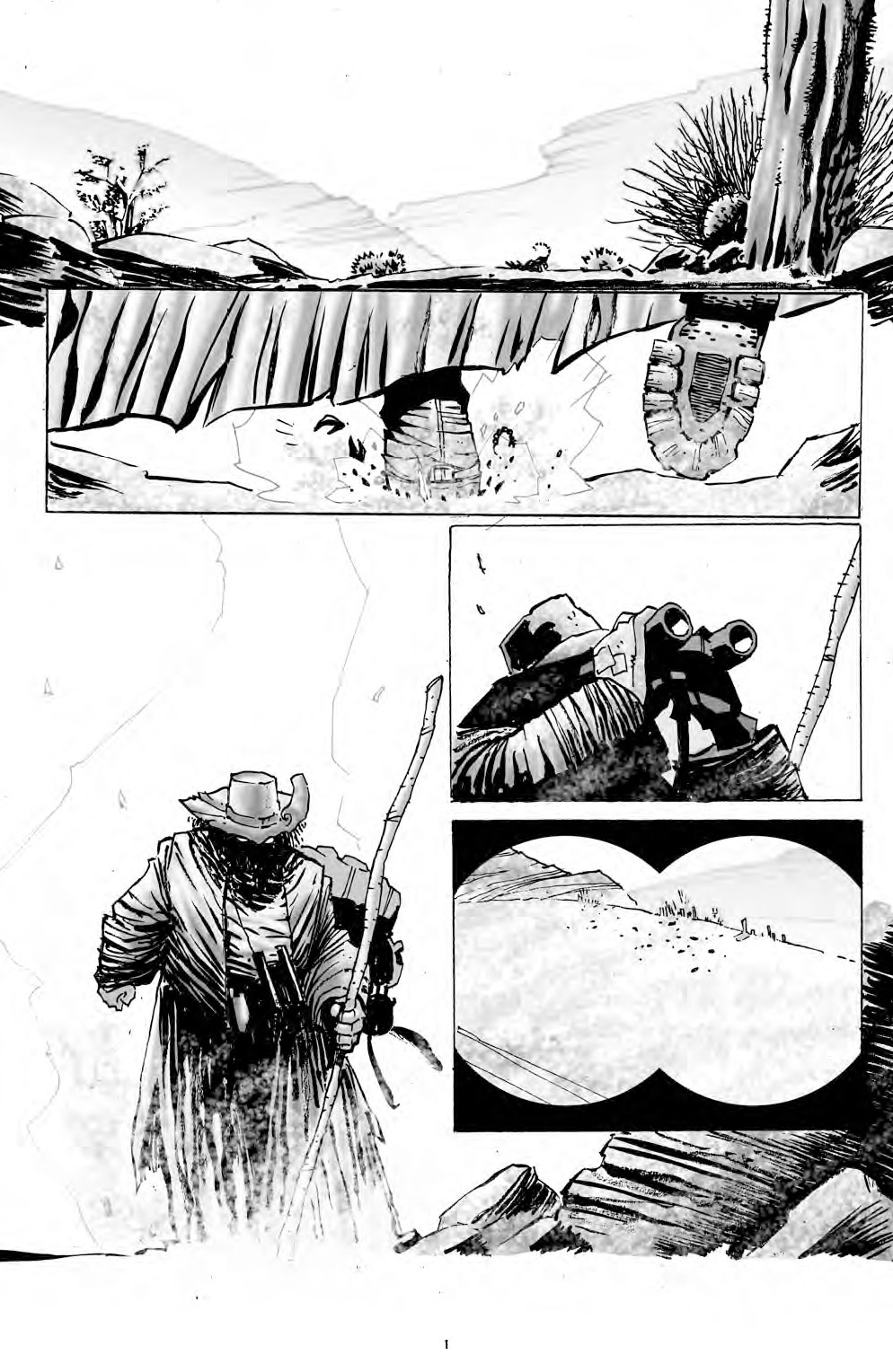 Wasteland's plot is labyrinthine in a good way. There are numerous sub-plots and conspiracies to follow coloured by a vast cast of characters. Michael and Abi quest to find the mysterious city of A-Ree-Yass-I. Sultan is a merchant who tries to make money and maintain his mechanical caravan that trades through the desert. In the desert, there are Sandeaters – zombie-like monsters that have only a shred of humanity left and single-minded desire for destruction. There are also various tribes, such as the Dog Tribes of the Mesa, each with their own peculiar conflicts and Machiavellian plots. The other survivors of Providence also include the Priest and revolutionary Golden Voice, the merchant Doc, and Abi's adopted son Jakob. The city of Newbegin is divided between the upper-class Artisans, the workers, and the lower classes. The artisans make up most of the city's council that rules under the mysterious Founder, Marcus. The political machinations between Dexus, Hardor, Yan, and the other councillors as they vie for power and favour. This is a complex narrative that rewards the dedicated reader as Johnston weaves an intricate story that balances politics and action.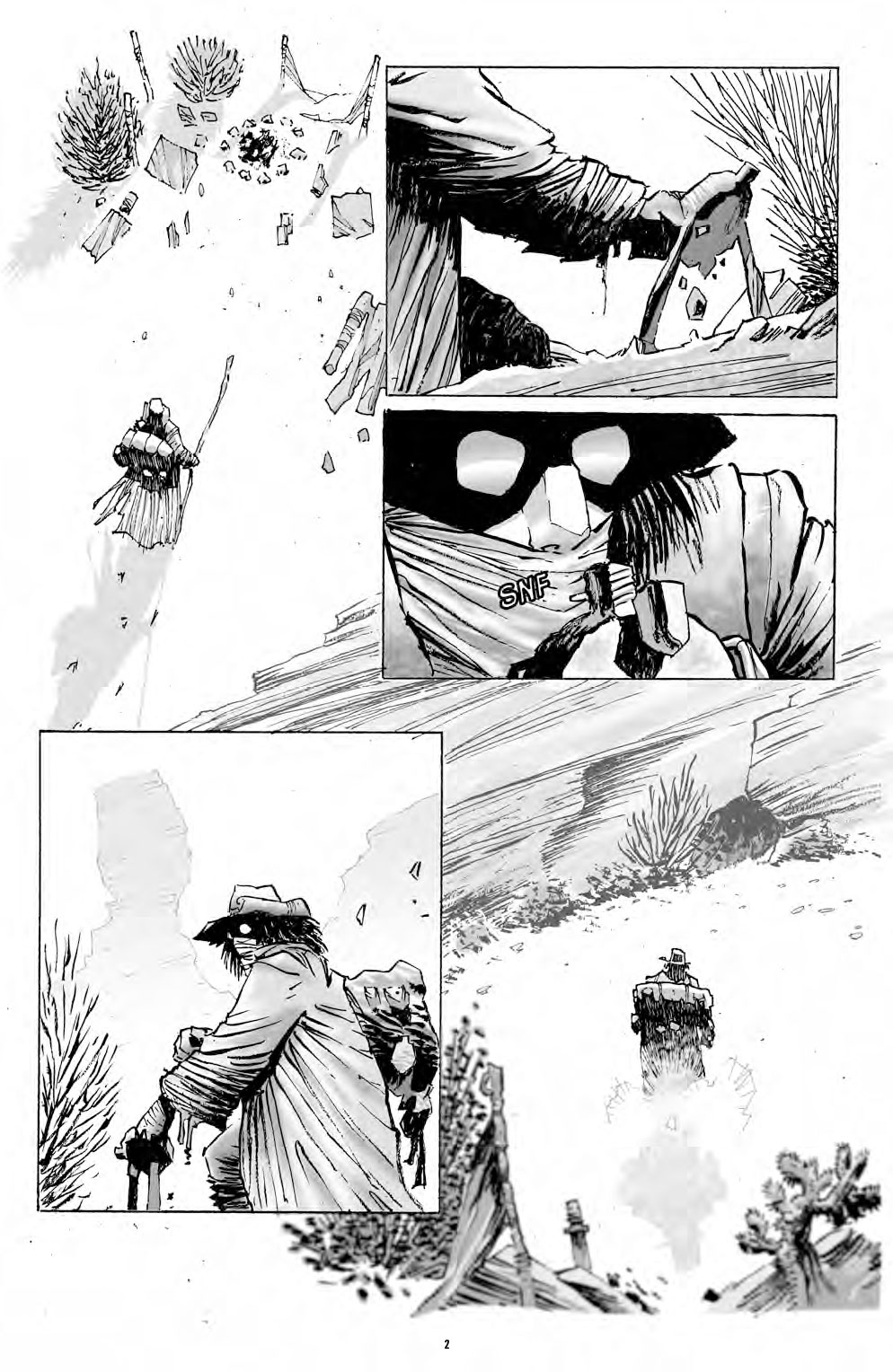 The illustrations are good, but a little rudimentary and confusing in places. Surprisingly, this adds to the narrative rather than letting it down. The Wasteland is a low-fi and broken world and the rough sketches and harsh lines are evocative of this. The art changes somewhat for the various interludes. These interludes provide some historical context and background for the characters and their world. Together with the main story line, Wasteland becomes a portrait and meditation on the origins and processes of myth as much a post-apocalyptic political thriller.
Johnston and Mitten has put much work into the Sunner religion. Their beliefs are rounded and are portrayed as a reasonable response to events that poisoned the seas and left civilisation as scattered pockets of scavengers and subsistence farmers. It is this attention to detail that make the world compelling and believable. The Sunners believe in Mother sun and Father moon, they are intricately tattooed, and cremate their dead. The Sunners allow him to explore what motivates the political aspects of religious bigotry and persecution. Marcus' hatred of the Sunners is only partly driven by disdain for their beliefs. The treatment and slavery of the Sunners speaks to a longer and larger human legacy of punishing and exploiting those of us who don't share our beliefs. These are motives informed by greed for power and fear of difference or irrelevance and Johnston and Mitten harness them well.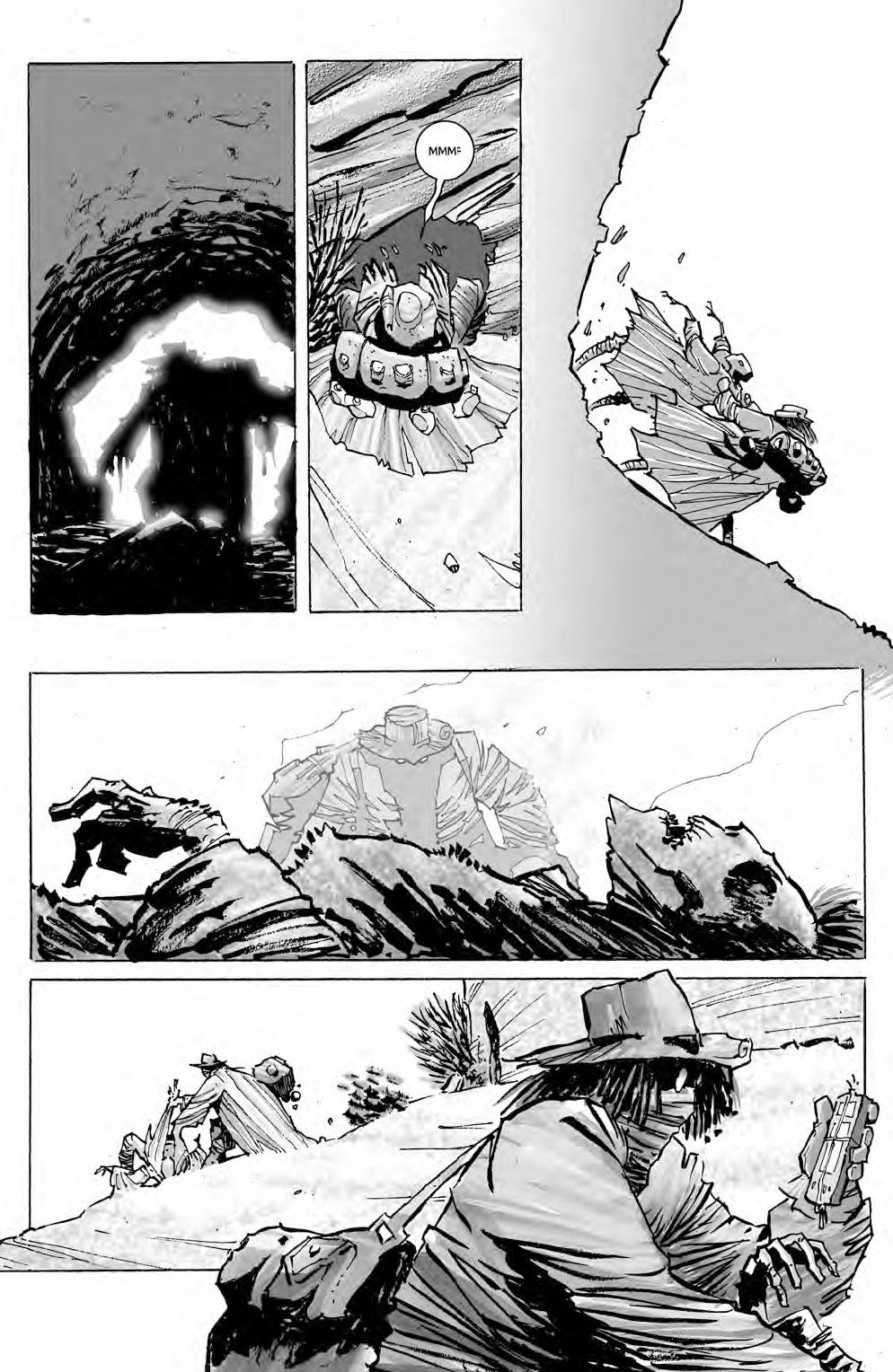 Wasteland Compendium Pt 1 is a long read. You'll need to digest it in chunks. This is not the kind of comic you can chew through. It needs to be savoured and pondered. At over fifty bucks this will take a chunk out of your wallet. But it's worth it, Wasteland is a world that will linger and haunt you. I can't wait to get my hands on volume two!
5 sprawling investigation into human misery and suffering out of 5
Summary: A sprawling saga that owes a debt to fantasy epics from the 1970s and 80s. This is a dark narrative with labyrinthine politics that rewards the dedicated reader. Not for the faint of heart!
---
DETAILS:
Art by: Christopher Mitten
Cover by: Christopher Mitten
Written by: Anthony Johnston
Released by: Oni Press
On Sale Date: July 26, 2017
Volume/Issue #: 1-31
Color/B&W: B 7 W (some colour)
Trim Size: Compendium
Page Count: 746