News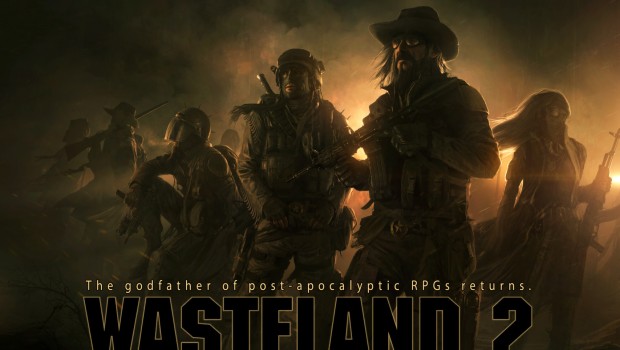 Published on September 22nd, 2014 | by admin
WASTELAND 2 OUT NOW
inXile Entertainment releases its eagerly-anticipated crowd-funded post-apocalyptic RPG
Sydney, Australia – September 22, 2014 – Over 25 years after the original game debuted, inXile Entertainment today released Wasteland 2, one of the most successfully crowd-funded video game projects of all-time.
The sequel to the critically acclaimed smash hit Wasteland and the predecessor to the post-apocalyptic Fallout® series, Wasteland 2 brings to life an alternate future history where America is just beginning to stir from the radioactive aftermath of a deadly nuclear holocaust that took place in 1998. Players must take command of an inexperienced squad of Desert Rangers – the only law left in the Arizona wastes – and set out across the treacherous landscape to help the last remaining remnants of humanity in their struggle for survival against hordes of bandits, criminals, mutants, cultists and worse – much worse.
Brian Fargo of inXile Entertainment said:
"I'm very proud of the final game and the fine work the team at inXile did on Wasteland 2. It's been one helluva journey over the last few years, with this game being one of the biggest RPGs I have worked on to date and certainly the most detailed. We estimate a solid 70 hours+ of gameplay and, even at that, you will miss much of the content on your first play-through by virtue of the depth of the design. It's difficult to express just how re-playable it is.  Areas, options and story lines are continually opened up and closed off based on your actions, making it almost impossible to play the same game twice. It's going to be quite entertaining for us to hear people describe their contrasting experiences online."
"My goal with Wasteland 2 was to over deliver on expectations for this game, and I believe we've done that. Long live the CRPG!"
Developed by an amazing team of RPG pioneers that include Brian Fargo and Chris Avellone, and with a musical score composed by the legendary Mark Morgan, Wasteland 2 is available now for PC, Mac and Linux.
Industry luminaries have weighed in with great praise:
"Along with Bard's Tale, Wasteland was one of the games that made me want to make games. I was privileged that Brian gave me the opportunity to work on Fallout, and I have missed those games. Getting to play Wasteland 2 is like getting to return to your past and finding out that it is still as fun as you remember."
Feargus Urquhart/CEO Obsidian & Lead Designer Fallout 2
"Brian and his team have managed to do the impossible, to recreate the magic that I felt playing Fallout for the first time."
Brian Hicks/ Producer of DayZ
"InXile can be really proud. Not only did they pave the Kickstarter road for CRPGs, they over-delivered with the end result and crafted a rich experience which will keep me busy for a long time."
Swen Vincke/Creative Director of Divinity: Original Sin
While I have been interpreted to imply that there are no great game designers, clearly Brian Fargo is one of the best. We are thrilled with the release of Wasteland 2. This sequel is LONG overdue, and the inXile team has delivered! Now how are we going to get Shroud of the Avatar finished? Damn you, Brian!
Richard Garriott/Lord British
"The best aspects of the old school RPGs were the freedom you had to explore the world and how it reacted to your actions. With Wasteland 2, you can immediately see how InXile has brought "old school" back in the very best way."
Rob Pardo/ Lead Designer World of Warcraft