Comics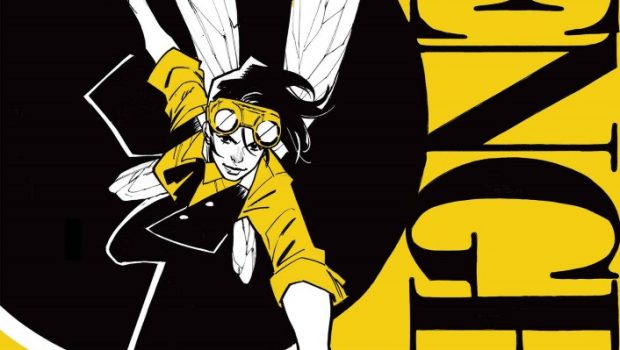 Published on August 12th, 2023 | by Adrian Gunning
WASP AND VICTOR SHADE DEBUT A NEW STYLE OF AVENGING IN THE AVENGERS INC. #1 TRAILER
You've heard about Avengers-level threats. Now, get ready for Avengers-level mysteries! Starting next month, Al Ewing and Leonard Kirk's brand-new noir-inspired AVENGERS INC. series will see Janet Van Dyne lead Earth's Mightiest Heroes into a new era of super hero storytelling that mixes high-stakes Avengers action with super powered sleuthing. Hitting just in time for the Avengers' milestone 60th anniversary, AVENGERS INC. begins as Wasp investigates a string of super villain murders. She'll find help in the form of a mysterious new partner–Victor Shade! Has this former alias of Vision resurfaced to guide Wasp to the truth or is his familiar guise hiding the very clues Janet needs to crack the case?
Her name is Janet Van Dyne. She's a hero. She's a celebrity. She's hunting a killer and she's not the only one. By her side is Victor Shade. He's a villain. He's an enigma. He just got killed. And together, they're out to solve every mystery in the Marvel Universe…starting with their own. Fans can get their first look at this stylish new series in the all-new AVENGERS INC. trailer, featuring never-before-seen artwork and covers!
"AVENGERS INC. takes the beating, buzzing heart of the original Avengers, teams her up with an undead mystery man with an identity so secret even he doesn't know it, and sends them both out to solve the most amazing, fantastic and uncanny whodunnits the Marvel Universe has to offer!" Ewing explained. "It's kind of a classic 'will-they-won't-they' crime-solving partnership—or it would be if the 'will-they' in question was 'save the world from…' Well, that'd be telling. See you in September!"
Check out the trailer, variant covers, and interior artwork now and pick up AVENGERS INC. #1 on September 13! For more information, visit Marvel.com.
AVENGERS INC. #1 – 75960620644500111
Written by AL EWING
Art by LEONARD KIRK
Cover by DANIEL ACUÑA
Variant Cover by LEINIL FRANCIS YU – 75960620644500151
Virgin Variant Cover by LEINIL FRANCIS YU – 75960620644500117
Variant Cover by ERICA D'URSO – 75960620644500161
Saturday Morning Variant Cover by SEAN GALLOWAY – 75960620644500131
Avengers 60th Anniversary Variant Cover by LEO ROMERO – 75960620644500141
Connecting Avengers Variant Cover by ALEX ROSS – 75960620644500121
Virgin Sketch Connecting Avengers Variant Cover by ALEX