Events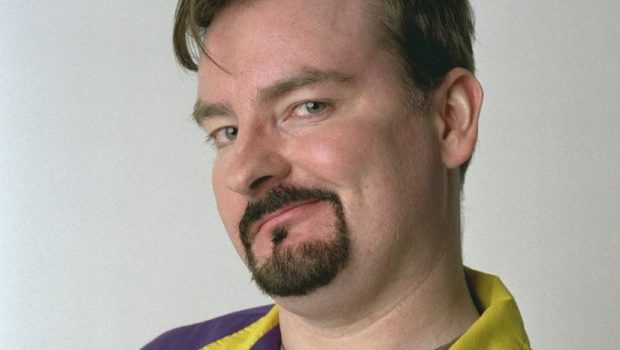 Published on February 7th, 2017 | by Admin
He wasn't even supposed to be here…but he's coming to Oz Comic-Con Perth and Adelaide! 
Slackers and fan kids we assure you we are open, and ready to bring Brian O'Halloran, star of Kevin Smith's cult classic, Clerks, to Oz Comic-Con! Best known as Dante Hicks, Brian will be joined by his onscreen girlfriend Veronica, aka Marilyn Ghigliotti.
Brian has portrayed slacker Quick Stop employee Dante Hicks in Clerks, Clerks 2 and Jay and Silent Bob Strike Back, with Clerks 3 on it's way. Marilyn, who portrayed O'Halloran's long suffering girlfriend Veronica, has gone on to work in make up.
Clerks, made in 1994, is the low budget hit that shot a 23 year old Kevin Smith to fame. Made for only $23,000 (through maxed out credit cards, a sold comic book collection and a small grant), the film chronicles the day of two disgruntled shop employees. Dante, who is forced to open the Quick Stop on his day off, and the foul mouthed Randal, who would rather spend the day harassing Dante than tending to the video store next door.
Smith filmed the movie in the Quick Stop that he worked in, and the film was made in black and white to disguise that fact that almost the whole film was shot at night, when the Quick Stop was closed. It took 29 days and the cast and crew were friends of Smith's, family members and some actors from the local acting troupe. Many of the actors cast in Clerks have gone on to feature in many of Smith's subsequent films.
"We are excited to welcome Brian and Marilyn to Oz Comic-Con. Clerks is a pop culture classic from the 90's and Smith's fans are some of the most passionate and vocal," says ReedPOP Event Director Paul Baker Paul Baker.
Oz Comic-Con lands in WA on March 25-26 (Perth Convention and Exhibition Centre) and South Australia on April 1-2 (Adelaide Showgrounds).
Tickets for Oz Comic-Con are now on sale.