Games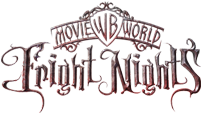 Published on September 4th, 2014 | by Admin
Warner Bros. Movie World and Bethesda Softworks Join Forces to bring The Evil Within to life at Fright Nights!
Australia's premier Theme Park operator, Village Roadshow Theme Parks (VRTP), has entered into a creative partnership with Bethesda Softworks®, a ZeniMax® Media company, ahead of the highly anticipated release of The Evil Within™, the new survival horror game from legendary director, Shinji Mikami and the talented team at Tango Gameworks.
The partnership will see Warner Bros. Movie World introduce The Evil Within to their signature night time event, 'Fright Nights', in a theme park first. Using The Evil Within as inspiration, a maze will be created that includes real-life characters from the game roaming around the pathways, and is sure to be a test of nerves for anyone brave enough to enter.  Now in its sixth year 'Fright Nights' is an annual after dark event held at Movie World throughout October featuring nightmarish mazes, entertainment precincts and themed food and beverage options as well as the parks signature rides and attractions.
The Evil Within embodies the meaning of pure survival horror.Highly-crafted environments, horrifying anxiety, and an intricate story are combined to create an immersive world that will bring you to the height of tension.  With limited resources at your disposal, you'll fight for survival and experience profound fear in this perfect blend of horror and action.
Warner Bros. Movie World Brand Manager, Selena Lawson said the relationship will pave the way for the biggest and best 'Fright Nights' event yet. "With the introduction of The Evil Within, for the first time we can create a maze dedicated to bringing the gaming world to life," she said. "We are ecstatic to be partnering with such a highly-acclaimed interactive entertainment software company."
"We are excited to be working with this world class theme park operator," said Simon Alty, Managing Director, ZeniMax Australia. "We can't wait for people to both play the game and live the real-world experience this October."
Movie World Fright Nights will be on selected nights during September and October. For more information visit frightnights.com.au or call 13 33 86
The Evil Within releases for Xbox One® and Xbox 360® video game and entertainment systems from Microsoft, PlayStation®4 and PlayStation®3 computer entertainment systems, and Windows PC on October 16, 2014. For more information on The Evil Within visit http://theevilwithin.com.