News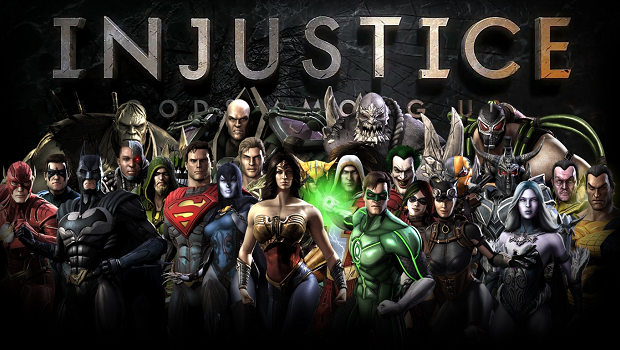 Published on October 8th, 2013 | by admin
Warner Bros. Interactive Entertainment Announces Injustice: Gods Among Us Ultimate Edition for PlayStation 4, PlayStation Vita, PlayStation 3, Xbox 360 and PC
Original Game Content and All Downloadable Content Included in One Package for Hours of Fun 
SYDNEY, Australia – Oct. 8, 2013 – Warner Bros. Interactive Entertainment and DC Entertainment today announced the launch of Injustice: Gods Among Us Ultimate Edition. Developed by award-winning NetherRealm Studios, Injustice: Gods Among Us Ultimate Edition debuts in Australia on Nov. 27, with the comprehensive version of the 2013 best-selling fighting game franchise. The game will be available for the PlayStation®4 computer entertainment system, PlayStation®3 computer entertainment system, PlayStation®Vita handheld entertainment system and platforms, Xbox 360® games and entertainment system from Microsoft and for Windows PC.
Injustice: Gods Among Us Ultimate Edition will include all original game content as well as all downloadable content (DLC). The DLC included in Injustice: Gods Among Us Ultimate Edition, includes fan favourites Lobo, Batgirl, General Zod, Martian Manhunter, Zatanna, as well as Scorpion, a character from the Mortal Kombat world, as reimagined by Jim Lee, Co-Publisher at DC Entertainment.  In addition, more than 40 extra character skins and 60 S.T.A.R. Labs Missions, originally offered as DLC, are now available from the start of the game.
Remastered for next-gen technology by High Voltage, the PS4™ system version will feature Touchpad functionality, video sharing and streaming, and will link to players' PlayStation® Network Feed page during match wrap-ups and pause menus. High Voltage is also bringing the PC version of the game to hungry fans.
The PS®Vita version, which is adapted for the handheld experience by Armature Studio, will feature touch controls for mini-games in the story mode and S.T.A.R. Labs Missions, Ad-hoc and Wi-Fi multiplayer, collectible hero cards, and all DLC released to date.
Debuting in April 2013, Injustice: Gods Among Us is a bold new fighting game franchise that introduces a deep, original story featuring a large cast of favourite DC Comics icons such as Batman, Harley Quinn, Solomon Grundy, Superman, The Flash, Wonder Woman and many others. Set in a world where the lines between good and evil are blurred, players will experience heroes and villains engaging in epic battles on a massive scale.
For more information and the latest updates, visit www.injustice.com or find us on Facebook at https://www.facebook.com/injusticegame.