News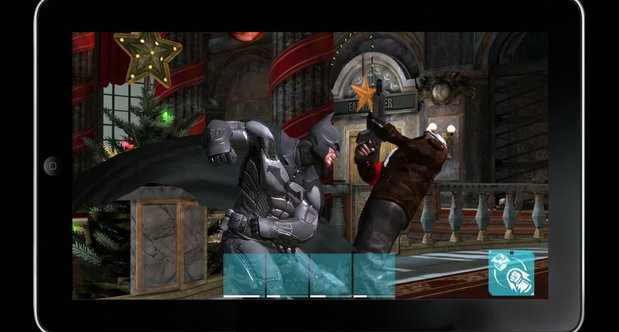 Published on October 14th, 2013 | by admin
WARNER BROS. INTERACTIVE ENTERTAINMENT ANNOUNCES Batman: Arkham Origins FREE-TO-PLAY mobile game
NetherRealm Studios Brings White-Knuckle Action as Gamers Faceoff as the Dark Knight Against Gotham City's Deadliest Assassins 
Sydney, Australia – October 14, 2013 – Warner Bros. Interactive Entertainment and DC Entertainment today announced Batman: Arkham Origins for iPad, iPhone and iPod touch will be available in the console game launch window, with the Android version to follow  in the near future.
Developed by NetherRealm Studios, the Batman: Arkham Origins mobile game is a free-to-play brawler that delivers the stunning graphics and quality gameplay fans have come to expect from the team who brought to market fan favourite mobile games Injustice: Gods Among Us and Batman: Arkham City Lockdown.
The highly anticipated console version, developed by WB Games Montréal, will be available worldwide Oct. 25 for the PlayStation®3 computer entertainment system, Xbox 360® video game and entertainment system from Microsoft, Wii U™ system from Nintendo and Windows PC.
The Batman: Arkham Origins mobile game pits players, as Batman, against a number of DC Comics' most deadly assassins as they fight their way through Gotham City's most dangerous locales.  As gamers progress, they can upgrade their character to become the most punishing crime fighter in the world by unlocking a number of unique Batsuits and earning in-game currency and rewards. In addition, those who also own the console versions of the game and are registered for a Warner Bros. ID (WBID) account will be able to access exclusive content not available elsewhere.
"We created an integrated gaming ecosystem between the Batman: Arkham Origins mobile and console games, which delivers rewards and unlocks that provide greater experiences for players," said Ed Boon, Creative Director, NetherRealm Studios.  "The mobile game goes hand-in-hand with what is offered on the other platforms."
For more information and the latest updates, visit http://batmanarkhamorigins.com/ or find us on Facebook at https://www.facebook.com/BatmanArkham.