Games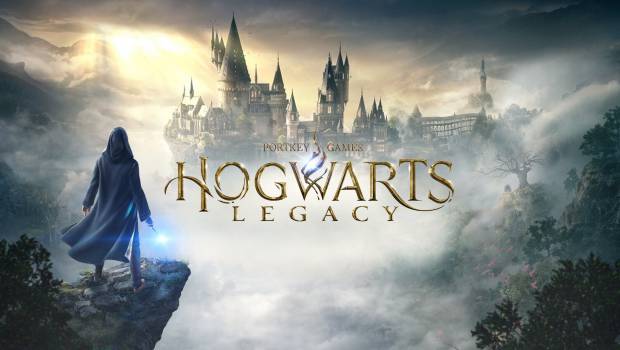 Published on February 8th, 2023 | by Andrew Bistak
WARNER BROS. GAMES LAUNCHES HOGWARTS LEGACY
Warner Bros. Games has announced Hogwarts Legacy, the new open-world, single-player, action RPG (role-playing game) is now available on Early Access PlayStation®5 (PS5™), Xbox Series X|S and PC and with Standard Editions launching on Feb. 10.
Hogwarts Legacy invites players to embark on an epic journey as a fifth-year student at Hogwarts, gifted with a rare ability to tap into ancient, powerful magic. Guided by the Wizard's Field Guide and unique instruction from professors and other characters, fans will uncover a compelling storyline filled with thrilling challenges and mysteries. Developed by Avalanche Software and published by Warner Bros. Games under the Portkey Games label, Hogwarts Legacy introduces an original story that puts players at the centre of their own wizarding world adventure.
To view and share the official Hogwarts Legacy – Launch Trailer, visit: Hogwarts Legacy Launch Trailer on YouTube
"Hogwarts Legacy truly fulfils the fantasy of being a student at Hogwarts School of Witchcraft and Wizardry and delivers the Wizarding World game fans have been dreaming of for years," said David Haddad, President, Warner Bros. Games. "The team at Avalanche has created an engaging game rich with mystery and immersive magic for fans and gamers to delve into and create their own magical stories."
"As fans of the Wizarding World, we're honoured to work with the franchise to create Hogwarts Legacy and provide fans a way to live out the fantasy of attending Hogwarts and exploring the world like never before," said John Blackburn, Studio Head, Avalanche Software. "We hope players enjoy the attention to detail from our passionate team, the new narrative and all of the magical elements that went into making this game, which we are extremely proud of."
In Hogwarts Legacy, players join Hogwarts as a new fifth year student. At the onset of their adventure, players can customise their character's appearance with a range of options to the be the witch or wizard they want to be. They will join or be sorted into one of the four Hogwarts houses – Gryffindor, Hufflepuff, Ravenclaw or Slytherin — meet up with housemates in their common rooms and attend classes such as Charms, Defence Against the Dark Arts, Herbology, and Potions where they will meet their professors, learn to cast spells, grow magical plants, brew potions and more.
In addition to classes and spells, players will have access to a deep set of upgrades, talents and skills to aid their progression as a witch or wizard. They can complete challenges throughout the world as one opportunity to earn experience and level up their abilities. In between classes, players will be able to explore a fully realised Hogwarts Castle where they will attend classes, discover dungeons, secret passageways, and challenging puzzles. They will grow their character's abilities while mastering powerful spells and hone combat skills to help them face off against deadly enemies.
The open-world game allows players to freely roam Hogwarts Castle and the surrounding overland, including new and familiar wizarding world locations like Hogsmeade and the Forbidden Forest. It is full of action-packed immersive magic where players fly broomsticks, tame and ride magical beasts, and battle against enemies such as trolls, spiders and dark wizards. Along the way, they will uncover an expansive world filled with perilous dangers tied to the wizarding world's long forgotten past and an unusual ability that only they possess. Players will also encounter missions and scenarios that will pose difficult choices and determine what they stand for.