Comics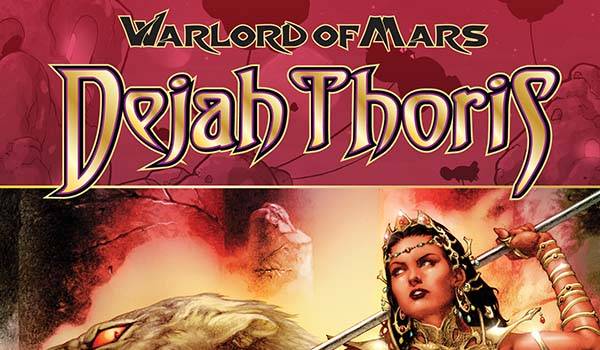 Published on May 23rd, 2018 | by Chris O'Connor
Warlord Of Mars: Dejah Thoris Omnibus Vol. 2 TPB Comic Review
Summary: Sword and Sandal science fiction adventure in a Martian setting. Political machinations and espionage on our cosmic neighbour.
Warlord of Mars: Dejah Thoris omnibus volume 2 combines three full novels and will take readers on a rollercoaster ride of science fiction Martian political intrigue. Cyborgs, time travel, family feuds all taking place in a science fiction fantasy setting not so much in a galaxy far far away as in an alternate version of our own solar system.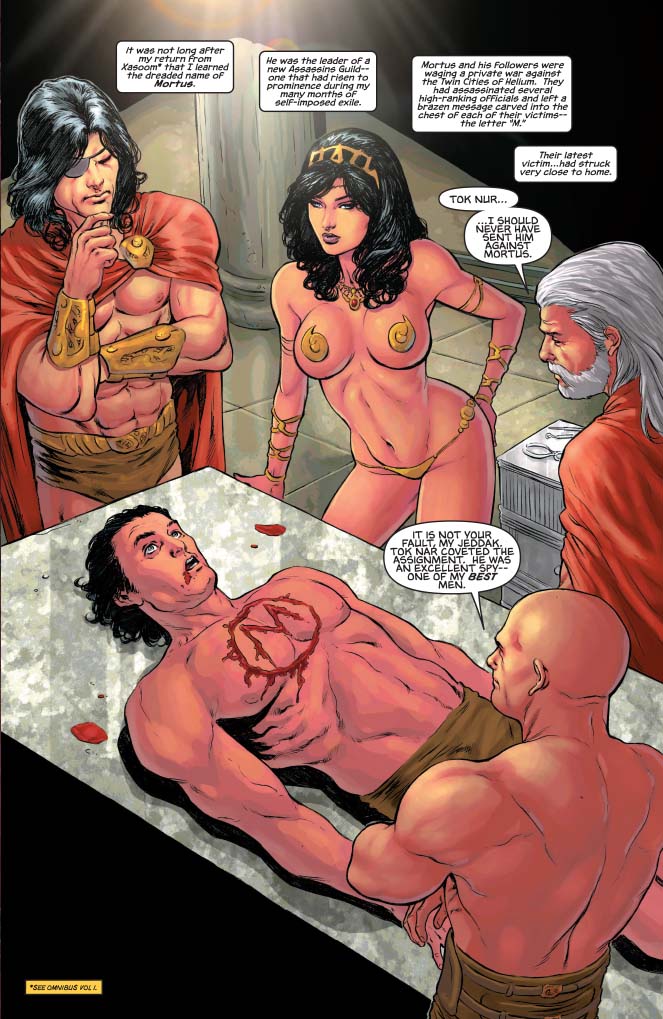 Writing
There are quite a few twists and turns laced throughout the stories. The elements of politics, Dejah Thoris' role as Princess doesn't stop her from being on the ground with her people, fighting their battles and getting caught up in assassination plots and the murky underworld. There is a slight contrast between the very revealing clothing Dejah Thoris wears and the fact that she is written as an extremely strong and capable character. It took me a while to get over the clothing element but I reasoned that the men also wear very little and the whole setting is very similar to an ancient Roman Gladiatorial setting. But that strength of character is what makes the story quite compelling. Dejah Thoris isn't your typical royal or political figurehead. She cares deeply for her people and she is not afraid to be on the ground with her people fighting for their freedom and to better their lives.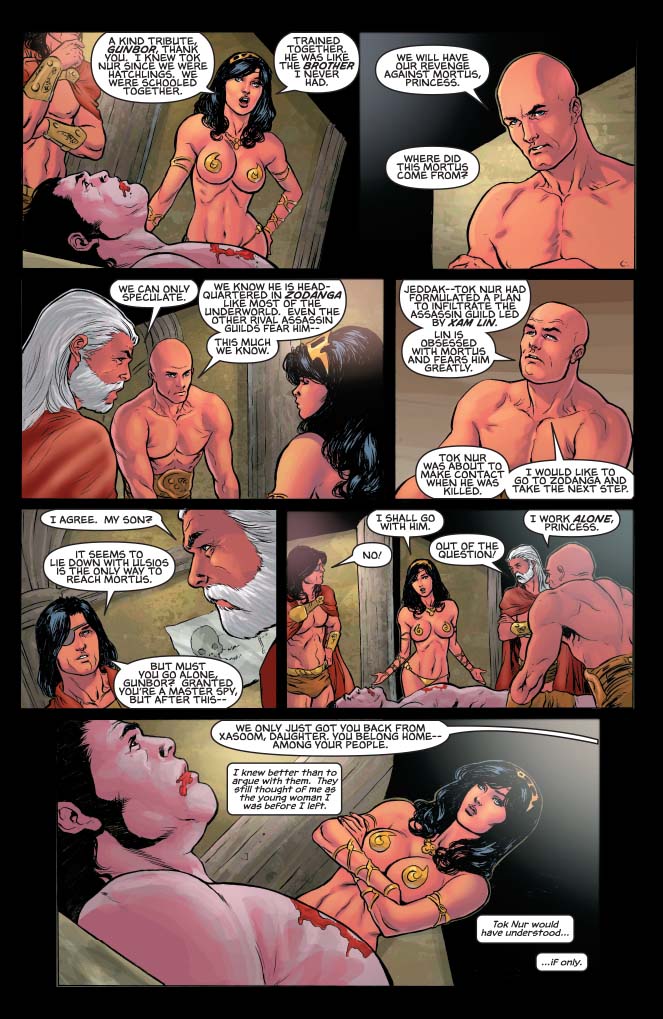 Artwork
There is some nice use of tone and shading to set the mood of the panels throughout and some great colouring to emphasize glow on some items. Jet packs, explosions and the like are really brought to life by the subtle touch of adding that wash of bright highlighting to objects in the scene. What I was most impressed by in terms of art were the variant covers at the back, especially the covers by Jay Ancieto and Ivan Nunes which remind me of the works of Boris Valejo, Julie Bell.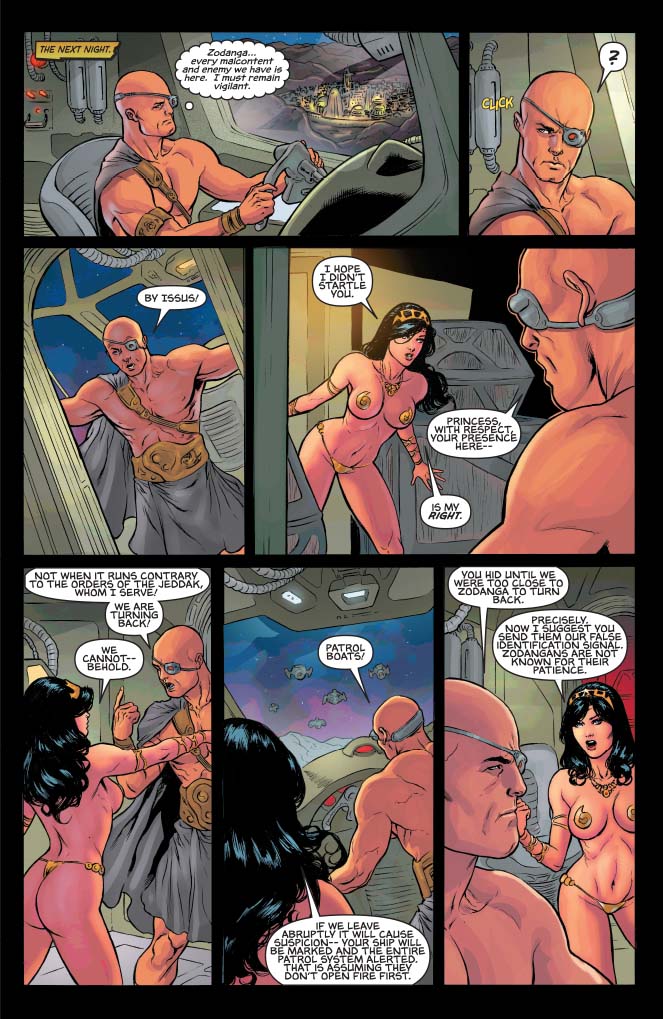 Final Thoughts
For me Warlord of Mars: Dejah Thoris read like a cross between Flash Gordon and Conan, there's a definite sword and sandal feel to the stories and the artwork but there are also the very futuristic elements of hovering/flying craft and lasers. Throw into that mix the challenges of trying to rule whilst also being on the front line of battles and a sub story about family betrayal that would make the writers of Days of Our Lives or the Bold and the Beautiful jealous and you have a compelling collection of stories.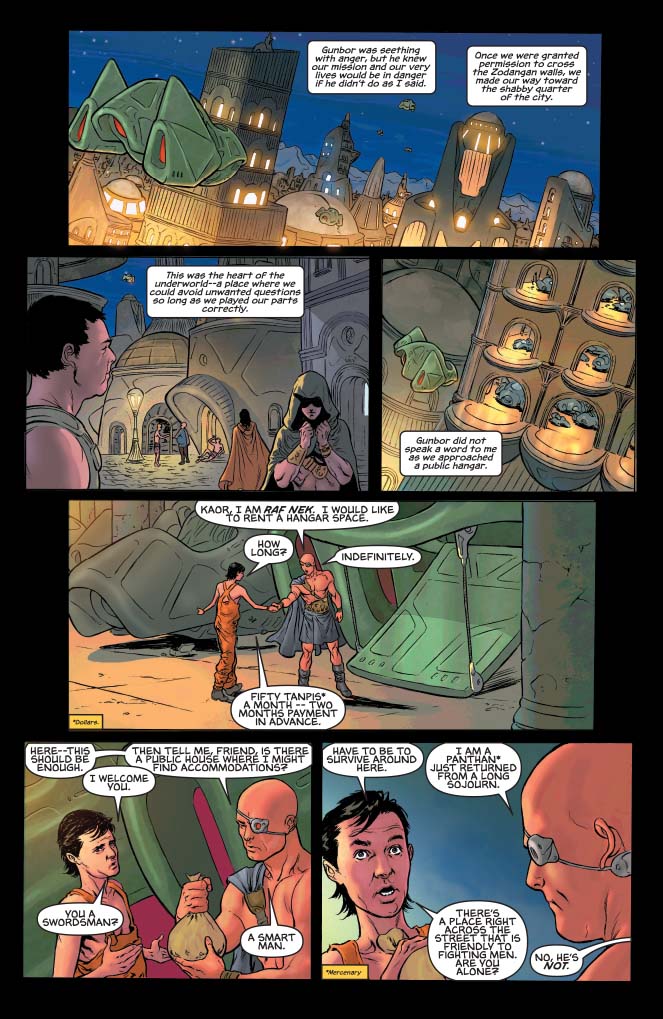 Publisher: Dynamite
Writer: Robert Place Napton
Artist: Carlos Rafael, Debora Carita
Cover Artist: Jay Anacleto
Genre: Action/Adventure, Science Fiction
Format: 456 pgs, FC, TPB
Release Date: May 2018