Comics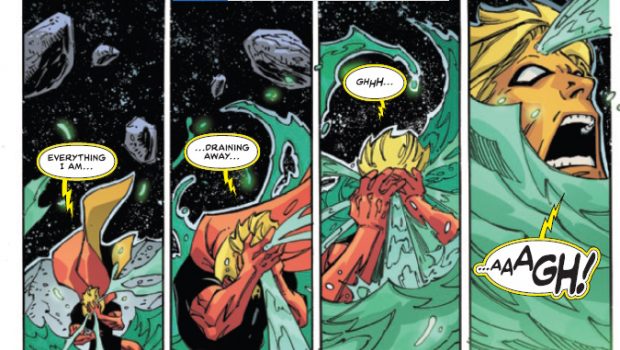 Published on May 29th, 2023 | by Tim Chuma
Warlock: Rebirth #2 Review (2023)
Summary: While this one is a bit more niche it is still worth a look if you like the characters involved.
Warlock gets his Infinity Gem removed and finds himself in the Soul Realm. Gamora, Pip and Genis-Vell find him in a coma and get help from Doctor Strange who goes astral travelling looking for him. He finds him easily but it seems the other residents of the Soul Realm do not want him to leave.
This seems to be somewhat of a tie-in to the most recent Guardians of the Galaxy movie with Warlock and the High Evolutionary but is a different storyline. Warlock seems to be more serious in this version and not being played as a joke.
Maybe it would be best if you went back to see the start of this storyline but it is not too far gone to pick it up from here.
Worth a look if you enjoy these characters and want to follow a slightly different story with a not so well-known character.
Comic details:
Writer: Ron Marz
Penciler: Ron Lim
Cover Artist: Ron Lim
Publisher: Marvel
Published: May 24, 2023