Games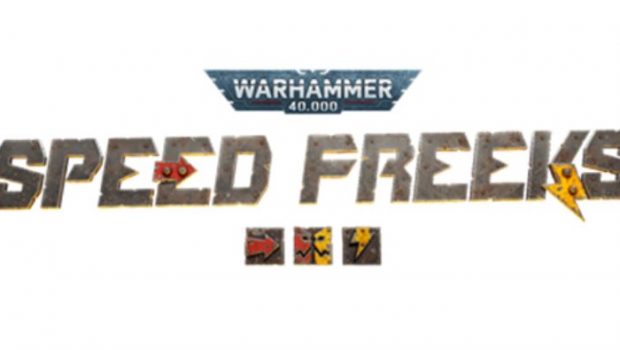 Published on May 26th, 2023 | by Adrian Gunning
WARHAMMER 40,000: SPEED FREEKS REVEALED AS PART OF THE WARHAMMER SKULLS SHOWCASE
Caged Element and PLAION are thrilled to announce Warhammer 40,000: Speed Freeks. The free-to-play, class-based, multiplayer racer/shooter mixture with Orks in the badass Warhammer 40,000 universe is playable in an Alpha Playtest on Steam starting today.
Fans of speed and dakka can now live out their Warhammer 40,000 fantasies, driving scrappy vehicles and unloading bombastic weapons in a Speedwaaagh to the death.
Players can choose from various classes of vehicle, including damage, tank and support wagons, with distinct abilities that target a variety of playstyles. They'll drive them to victory across multiple maps in this explosive take on the combat racing and shooter genres.
For the Alpha phase starting today, the game will feature a limited number of vehicles and levels, and one of its game modes, the unique, hard-hitting combat racing conquest mode, which ends in a glorious sprint to a finish line. This fresh take on the vehicular shooter has players racing to capture points and fighting for bigger scores, with teams pushing pedal to metal in their scrappy gas guzzlers.
Warhammer 40,000: Speed Freeks is not just any ol' vehicular combat game, DIS IS DA KULT TO OF SPEED!
Game key features:
16 players matches, featuring a variety of badass vehicles to choose from and richly decorated maps to battle in. No two matches ever end in the same way!
Various classes of vehicles, with 7 unique vehicles to choose from, meaning players will always find one that fits their mood and playstyle.
In Chase Mode, teams must speed to capture points and fight to control them in succession. Convoy Mode (not playable during the Alpha phase) is all about protecting your team's formidable Convoy while attacking the enemy's and battling in-between as they race to finish first. Both game modes are chaotic, unique and full of iconic Warhammer 40,000 high-speed brutality!
Snazzy visuals and explosive chaos powered by Unreal Engine 5 will give players the chance to live out the ultimate Warhammer 40,000 fantasy like never before.
Those looking for more SPEED and more DAKKA in their life can live the Warhammer 40,000: Speed Freeks multiplayer racing-shooter mayhem from today, by joining the Alpha playtest on Steam: https://store.steampowered.com/app/2078450