Games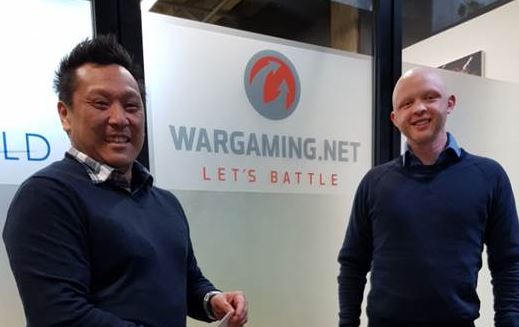 Published on July 17th, 2017 | by Admin
Wargaming team grows with new appointments
17 July, 2017 – Wargaming has announced an expansion of their ANZ team, appointing Nicholas Wong as Head of Marketing ANZ and James Kozanecki as Player Experience Manager.
Both Nick and James are part of the first wave of hires to help build awareness and further grow the Wargaming player base across Australia and New Zealand.
Newly appointed Head of Marketing ANZ, Nick Wong, joins Wargaming from Electronic Arts where he worked as Senior Brand Marketing Manager and was tasked to re-align marketing functions in developing markets including the Middle East, Asia and South Africa. Prior to this, Nick was the Senior Marketing Manager for Warner Bros Entertainment and Product Manager at Activision.
Nick's primary role will be to continue to grow Wargaming's community in Australia and New Zealand.
"I'm excited to come on board and help Wargaming further extend their reach across players in ANZ. As digital sales continue to grow in the region, free to play games will continue to drive that growth and what better place to be than with one of free to play's longest standing developers," Nick said.
James Kozanecki will embark on the role of Player Experience Manager, which will focus on engaging and hosting events for the ANZ Wargaming player community and support activity across all Wargaming titles.
Previously, James worked as Senior Account Manager at Professional Public Relations (PPR). His clients included Alienware, Dell, 2K Games and Wargaming where he managed a diverse range of communications plans and drove industry best results in a competitive landscape.
"Having worked closely with Wargaming over the last 12 months and after recently attending the WGL Finals in Moscow last month, I couldn't be happier to be joining the team. As a military history nerd, I've always respected the way Wargaming treat the source material and I look forward to gaining more insights into this fascinating field as my career progresses," James said.
Prior to PPR, James was the Senior Account Manager for games and tech agency, Double Jump Communications. During this time, he ran activations, events, strategies, and helped clients reach gaming and tech audiences.
ANZ Country Manager Travis Plane said that he looks forward to Nick and James joining the local team.
"Both James and Nick will bring outstanding skillsets to the Wargaming ANZ team. Their passion and strategic vision will allow Wargaming to forge new connections with players and extend our offering in ANZ," Travis said.