News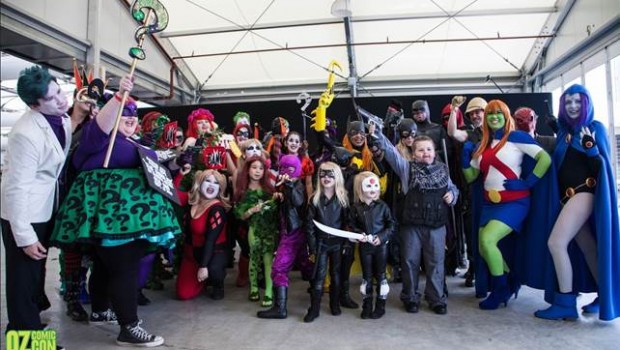 Published on April 6th, 2016 | by admin
Wargaming to showcase Master of Orion at Oz Comic-Con Adelaide
Conquer the stars and prepare for battle at Wargaming's booth
April 6, 2016 – Wargaming will be rolling out to Oz Comic-Con Adelaide at the Adelaide Showground from Friday 9 – Saturday 10 April. Visitors to the event will be treated to the first official public showing of Master of Orion: Conquer the Stars, which is due for release this year.
Players will see exclusive on-stage game demos and gain insight into the 10 playable races across the game's vast galaxies. They can also get hands on with the game at one of the 10 demo stations at the booth.
Jasper Nicholas, General Manager, Wargaming Asia, said it will be a great opportunity for Wargaming to showcase Master of Orion: Conquer the Stars to existing and new fans of the legendary franchise.
"Oz Comic Con is the perfect setting to showcase Master of Orion to both veterans and newcomers to the franchise.
"Australia is one of only a few markets where players will be able to get hands on with the game before its launch and we can't wait to interact with the local gaming community," said Nicholas.
Master of Orion revives the iconic turn-based, 4X strategy game pioneered by the original franchise which was originally released in 1993. Players will attempt to crush worlds, manipulate leaders, and amass resources in their bid to become the Master of Orion.
Visitors to the Wargaming booth can also look forward to some classic tank warfare in World of Tanks on PlayStation 4 at one of the console stations. Player will also be given the opportunity to control the first Australian tank in World of Tanks, the Australian Cruiser tank Mark 1 (AC1).
Other on-booth activities include a Master of Orion photo booth and daily giveaways of Wargaming swag including keychains, lanyards, stickers, tattoos and more. Visitors to the Wargaming booth will also go in the running to win a Master of Orion steam key, which will be up for grabs three times a day.
For more information, please visit: http://masteroforion.asia/news/moo-oz-comic-con-2016