Games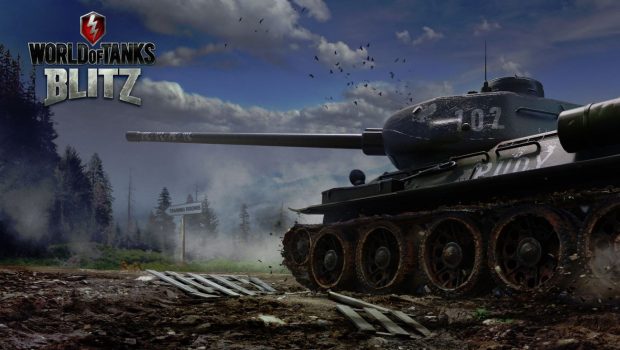 Published on May 4th, 2016 | by Admin
Wargaming News Updates – World of Tanks Blitz and New 360° Video
Training Season is Now Open in World of Tanks Blitz
Long-awaited Training Rooms, matchmaking tweaks, and new tanks let players take their game up a gear
May 4, 2016 — Update 2.9 for World of Tanks Blitz trains its sights on you, the player, rolling out new features and tweaks to improve your experience on May 4. Fan requested and long-awaited, Training Rooms finally mobilize. Matchmaking has been tweaked to put more emphasis on skill, and a battalion of over 30 tanks have had their combat characteristics improved. Finally, two unique tanks are ready to roll out: the sci-fi-inspired "Schmalturm Starchaser" and the famous "Rudy" from "Four Tank-Men and a Dog".
Training Rooms have been a huge community request in World of Tanks Blitz. We're excited to be finally implementing them so you all can sharpen your skills, get to know the lay of the land, and work on tactics with your friends. Now you can create your own Training Room, or jump into someone else's Training Room to perfect that battle plan.
Matchmaking tweaks in Update 2.9 mean that everyone has a fairer chance on the battlefield. With matchmaking now +1 and -1, you'll find that there is more emphasis on skill to win battles than ever before.
Tomorrow the Schmalturm Starchaser comes crashing down from a galaxy far away with unique camouflage to boot. The German Tier VI Premium medium tank (also known as the Pz.Kpfw. IV Schmalturm), has a rapid gun with great accuracy, and is a perfect sniper. The best tactic for Starchaser is to pick off foes from afar, supporting your teammates as they push the front lines.
We also have another special tank on its way that mobilizes on May 20. The famous Rudy, from the Polish show "Four Tank-Men and a Dog", is a Soviet Tier VII Premium medium tank. Rudy includes its iconic inscription, board number, and other authentic elements, making it an awesome addition to anyone's Garage. Not to mention the fact that Rudy has an excellent rate of fire, 100% trained crew, and the ability to turn experience points to Free XP right away.
Take a Front Seat to History in Wargaming's New 360° Video
Panoramic technology melds with CG to show World War II from a unique angle
May 4, 2016 — Wargaming is excited to be resurrecting a part of history and sharing it with the world in a unique 360° video project: War Knows No Nation. This video rekindles the memories of three veteran World War II tankers, blending live action panorama footage with CG scenes for the very first time.
The three veterans share their experiences from the war, taking the viewer from its advent. Tom Sator from the USA served in the 4th Armored Division of the United States Army, and participated in battles in Belgium, Germany and Czechoslovakia. David Render is one of the last surviving D-Day veterans from the UK, who served in the Sherwood Rangers Yeomanry, and became a tank commander at the age of 19. Finally, Aleksandr Fen is a retired major-general from Belarus, who served in the 84th separate tank brigade and 31st tank brigade, and fought in the Battle of Kursk and Stalingrad.
"We're truly passionate about history and want to share it with the world," said Tracy Spaight, Director of Special Projects at Wargaming. "We do it with every new historical video we produce. In 'War Knows No Nation', we experimented with technology and mixed live action scenes with CG scenes in 360°. This unique blend of formats creates a whole new level of immersion. You literally relive history, watching it unfold from the point of view of veterans that fought in the war."
This new video features seven breathtaking locations across Belarus, Russia, the USA, and the UK, providing unparalleled insight into a time that shaped the past. Watch history come alive using cutting-edge technology; view locations painstakingly recreated with authentic uniforms and real tanks; experience thrilling tank battles realized in CG. All this, combined with the 360° video format, custom rigging and creative film techniques lets viewers witness history from every angle.
"'War Knows No Nation' was a unique opportunity to share my experiences with the world that I never thought possible," said David Render, British Army veteran. "I adore the youth of today, because they're better educated than us. As far as future generations are concerned, we need to ensure that nothing like it (WWII) happens again. It is so easy to start a war, but very difficult to stop it. I hope, in some way, our memories help to give people a better understanding of what we faced during wartime."
Wargaming is extremely proud to be part of another project with the ability to span generations and let people interact with an important historical period in a new, innovative way.