Games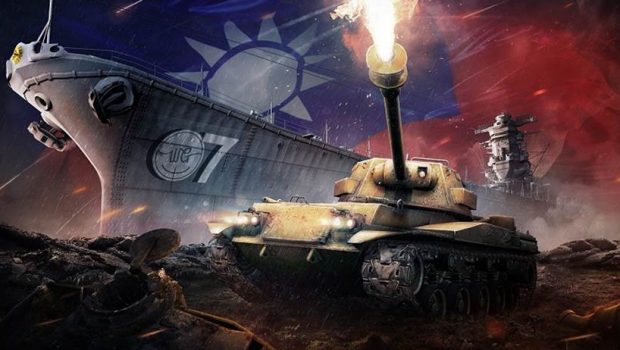 Published on March 31st, 2017 | by Admin
All the Wargaming.net League APAC Season II Finals Competitors Have Now Been Defined
Discover who will be representing the APAC region at this year's Grand Finals
March 31, 2017 — With the APAC Season II Finals edging even closer, the Wargaming.net League is poised to reveal which teams will be battling their way to the 2017 Grand Finals. EL Gaming (China) and Team Efficiency (multi-national) proved to be the top two teams across the WGL 2016/2017 Second Season, and Caren Tiger (Japan) and Horsemen (Taiwan) won their pass to Season II Finals in striking playoffs on March 26. But only two of them can qualify for Grand Finals.
This year, the Season II Finals is expected to be its most exciting to date, jointly hosting the Wargaming Gathering Spring 2017, which will be held in two countries simultaneously—Taiwan and Japan—for the first time ever.
Visitors to Taiwan's WGG will enjoy a closed-door Total War: ARENA demo and stage event; a World of Warships stage event: plenty of fan activities, and free drinks and valuable prizes from the event's top-brand sponsors, including Sony, LG, MSI, Microsoft, Red Bull, Mars, Wong Lo Kat, etc.
Guests at Japan's WGG, held onboard MIKASA (Yokosuka), a world-renowned historic memorial warship, are set to have a fantastic time with a special exhibition inside the ship, featuring artwork, screens and videos from World of Warships and High School Fleet. The event will last from 8 April (Saturday) to May 14 (Sunday), from 9:00 AM to 17:30 PM each day.
The Season II Finals is taking place April 8, 14:00 UTC+8 (day 1) and April 9, 16:00 UTC+8 (day 2) at EcoARK, Taipei. Fans can expect loads of activities and plenty of awesome loot in what is sure to be an electrifying event.
"I'd like to praise and thank all the players for the stellar play they've demonstrated these past three months," said Jini Jun, Wargaming APAC Head of Competitive Gaming. "And I also want to extend my congratulations to the top four teams who've fought their way to the Season 2 Finals—there's no doubt the fans have a breathtaking show in store!"
It goes without saying that for World of Tanks fans all these spectacular, large-scale activities are just a prelude to the key showdown of the year—the Grand Finals 2017, taking place in Moscow, Russia, on May 28 and 29.