Games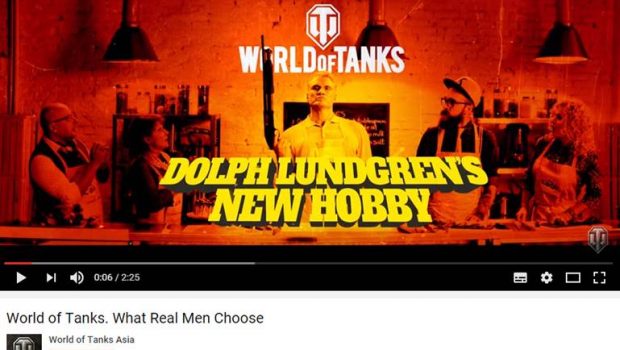 Published on March 23rd, 2017 | by admin
Wargaming Knows What Real Men Choose…
World of Tanks and Dolph Lundgren put manliness back on track in their latest ad
March 23, 2017 — Once, long ago, the world knew what manliness was—lifting weights, chopping wood, tuning up your muscle car, not looking another man in the eye when you're both answering the call of nature. But somehow along the way, the lines blurred. Ciabattas? Frappuccinos? Skinny jeans? Has manliness lost its cool?
Now it's up to World of Tanks and Dolph Lundgren to get manliness back on track.
In the latest advert from Wargaming, we embark on a journey with Dolph to discover how to choose a real man's hobby in the hectic world of today. It's a tough mission, requiring a man who is not afraid to put his mind, body, and soul on the line to stay, what the Vikings (probably) call, skǫruligr (manly).