Games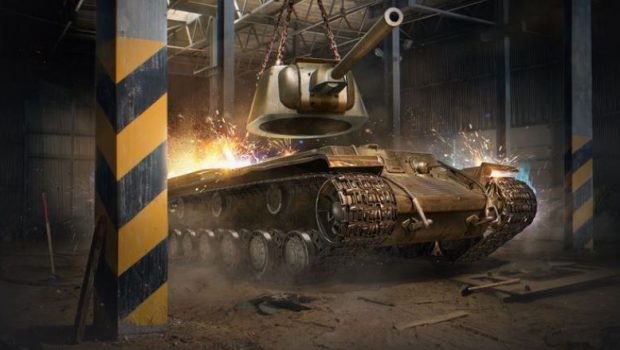 Published on August 31st, 2016 | by admin
Wargaming Helps Restore Stalwart KV-1 Tank
A new video shows how this iconic Soviet tank was discovered and restored
August 31, 2016 — The KV-1 is one of the most iconic tanks in Soviet World War II history, and over the past several months, Wargaming, along with The Historical and Cultural Complex Stalin Line, have been busy restoring the vehicle to fully working order. To document this journey, Wargaming has produced a special video.
In November 2015, fragments of the legendary KV-1 were discovered and salvaged from a bog in the Vitebsk region, Belarus. The salvage crew discovered a turret equipped with a rare L-11 gun, and fragments of the running gear—a sprocket wheel with two road wheels on the right side, and a part of the hull's underside. As restoration work on the tank began, the hull was recreated on the basis of the ISU-152.
The project was dedicated to the 75th anniversary of when Zinoviy Kolobanov and his crew put 22 German tanks out of commission during the Battle of Krasnogvardeysk. His feat is also remembered in World of Tanks with the special Kolobanov's medal. The restored KV-1 has now become part of the museum's vehicle collection and will participate in historical reenactments.
"Preserving history is in Wargaming's DNA," said Alexander Bobko, Head of Global Special Projects at Wargaming. "Earlier this year, Wargaming refurbished and transported the rare AC-1 Sentinel tank from the USA to its homeland in Australia. We're always searching for new ways to bring history to life and share it with the public, and the KV-1 restoration and documentary is another initiative we're excited about."
You can discover how the KV-1 was restored in this video: