Games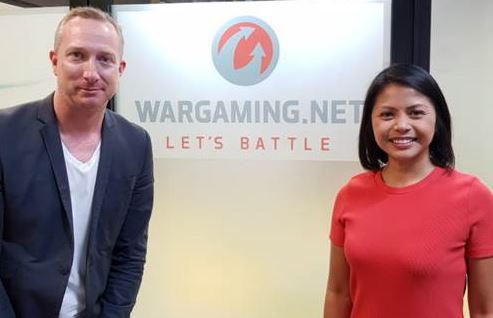 Published on May 23rd, 2017 | by admin
Wargaming expands APAC executive roster with appointment of ANZ Country Manager and PR Director
Wargaming, a leading online game developer and publisher is strengthening its presence in Australia with the appointment of an ANZ Country Manager, Travis Plane and APAC PR Director, Eileen Lorenzo.
Wargaming, one of the global leaders in the free-to-play, mass-multi-player (MMO) market delivers gaming experiences and services across PC, console and mobile. World of Tanks, World of Warships and World of Warplanes has over 180 million players worldwide.
Travis, former Business Development and Operations Director ANZ at InMobi has held US and Australian-based senior roles across the entertainment, technology and video gaming sector including former Director of Marketing at Sony Computer Entertainment Australia and Vice President of Global Brand Management at THQ.
In his new role, Travis will be responsible for building awareness and growing the Wargaming player base across Australia and NZ.
"It is an exciting time to be joining Wargaming and being back in the video gaming industry. Our player base continues to grow each year and we believe this will only continue to rise, with the growth of e-sports, greater internet connectivity and exciting plans we have in store.
"I'm proud to be working for Wargaming, who are truly passionate about their players. With a dedicated local team, we look forward to creating more exciting, meaningful experiences," said Travis.
Eileen Lorenzo, formerly Director of Consumer Communications/ NSW Team Leader at PPR joins as Wargaming APAC PR Director. Eileen will be responsible for leading and managing APAC PR for key markets, Australia, Japan, Taiwan and Korea.
"I was fortunate to have worked with Wargaming for the past two years, whilst at PPR and excited to officially join them in their next phase of growth.
"There are significant plans for the APAC region and I look forward to working with Travis and the APAC teams in continuing to raise awareness and engage players in Wargaming's publishing, developing and e-sports ventures," said Eileen.