Blu-ray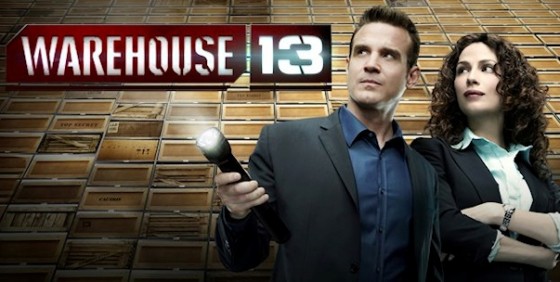 Published on October 7th, 2015 | by Admin
Warehouse 13 S5 – November 26, 2015
Universal Sony Pictures Home Entertainment is releasing Warehouse 13: Season 5 on DVD and the Warehouse 13: Season 1-5 Box Set on Blu-ray™ and DVD from November 26, 2015.
Created by Hugo Award-Winning writer Jane Espenson (Buffy the Vampire Slayer, Once Upon a Time) and D. Brent Mote (Atomic Train, Deep Red), the gripping Warehouse 13 closes its doors with a fifth and final season. For Secret Service Agents Pete Lattimer and Myka Bering, what began with an assignment to the middle of nowhere actually led them to a world of endless wonder. And though Warehouse 13 might be closing its doors, the team is going out with a bang!
Things are already looking grim as evil mastermind Paracelsus (Stewart Head) takes control over the warehouse, intent on recreating the entire world in his image. In attempt to prevent him from becoming the permanent master of the warehouse, Pete (McClintock) and Myka (Kelly) find themselves racing through time to 1541 in order to prevent Paracelsus from killing the Regents.