Games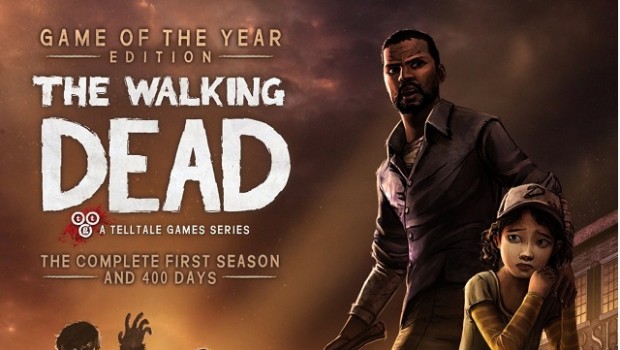 Published on December 4th, 2013 | by admin
The Walking Dead: A Telltale Games Series 'Game of the Year Edition' Now Available for Purchase
2012 Game of the Year Heads to Retail with Critically-Acclaimed Additional Episode and Exclusive Content 
SYDNEY, AUSTRALIA, DEC 4, 2013 — Leading publisher of digital entertainment Telltale Games and Robert Kirkman, the Eisner Award-winning creator and writer of The Walking Dead for his Skybound imprint at Image Comics, have announced that The Walking Dead: A Telltale Games Series 'Game of the Year Edition' is now available for purchase at retailers across Australia for Xbox 360® video game and entertainment system from Microsoft, PlayStation®3 computer entertainment system for $49.95 AUD and PC for $29.95 AUD. The Game of the Year Edition includes all-five episodes of the award-winning series, plus the critically-acclaimed episode '400 Days,' as well as access to the series' original score.
Previously available only for download, '400 Days' bridges the gap between Season One and Season Two of the series, and was met with critical acclaim from websites such as Gamespot who awarded the episode an Editor's Choice rating, calling it, "…one of the most imaginative, gripping, brutal, and best-written stories that you will experience all year."
"This all-inclusive edition of The Walking Dead's first season is an incredibly exciting package for fans both old and new, and one of the best ways to catch up on the story before the upcoming premiere of Season Two," said Dan Connors, Co-Founder and CEO of Telltale Games. "With the inclusion of '400 Days' and access the emotionally-charged score from our long-time friend and composer Jared Emerson-Johnson, we're proud to offer this definitive edition of Season One."
To date, The Walking Dead: A Telltale Games Series has sold more than 21 million episodes worldwide, earning more than 90 Game of the Year honors from outlets including Metacritic, USA Today, Wired, Spike TV VGAs, Yahoo!, The Telegraph, Mashable, Polygon, Destructoid and GamesRadar, and was also the recipient of two BAFTA Video Games Awards for Best Story and Best Mobile Game.
The Walking Dead is set in the world of Robert Kirkman's award-winning comic book series and offers an emotionally-charged, tailored game experience where a player's actions and choices affect how their story plays out across the entire series.
The Walking Dead: A Telltale Games Series – Game of the Year Edition is rated MA 15+ (Strong Horror Theme, Blood Violence and Coarse Language).
For more information on the game, visit the official website, Facebook, and follow Telltale Games on Twitter. For more information on The Walking Dead, Robert Kirkman, and all of his titles, visit www.Skybound.com  and www.TheWalkingDead.com.
Five Star Games is responsible for all retail distribution in Australia. For all retail product enquires please contact Craig.Willis@fivestargames.com.au.