PC Games

Published on January 6th, 2014 | by Edwin Millheim
The Walking Dead Season Two from TellTale Games
The Walking Dead: Season Two
Developer: TellTale Games
Format: PC/STEAM download
The game is available on other platforms, we reviewed it for the PC. TellTale Games sent us over the code to fire it up and continue our journey in the world based on the hit comic by Robert Kirkman. Which launched the massive hit T.V. show.
Season two picks up where season one left off. We get to follow the kid Clementine, who some of us that have played season one… know had been left alone and orphaned due to the zombie outbreak.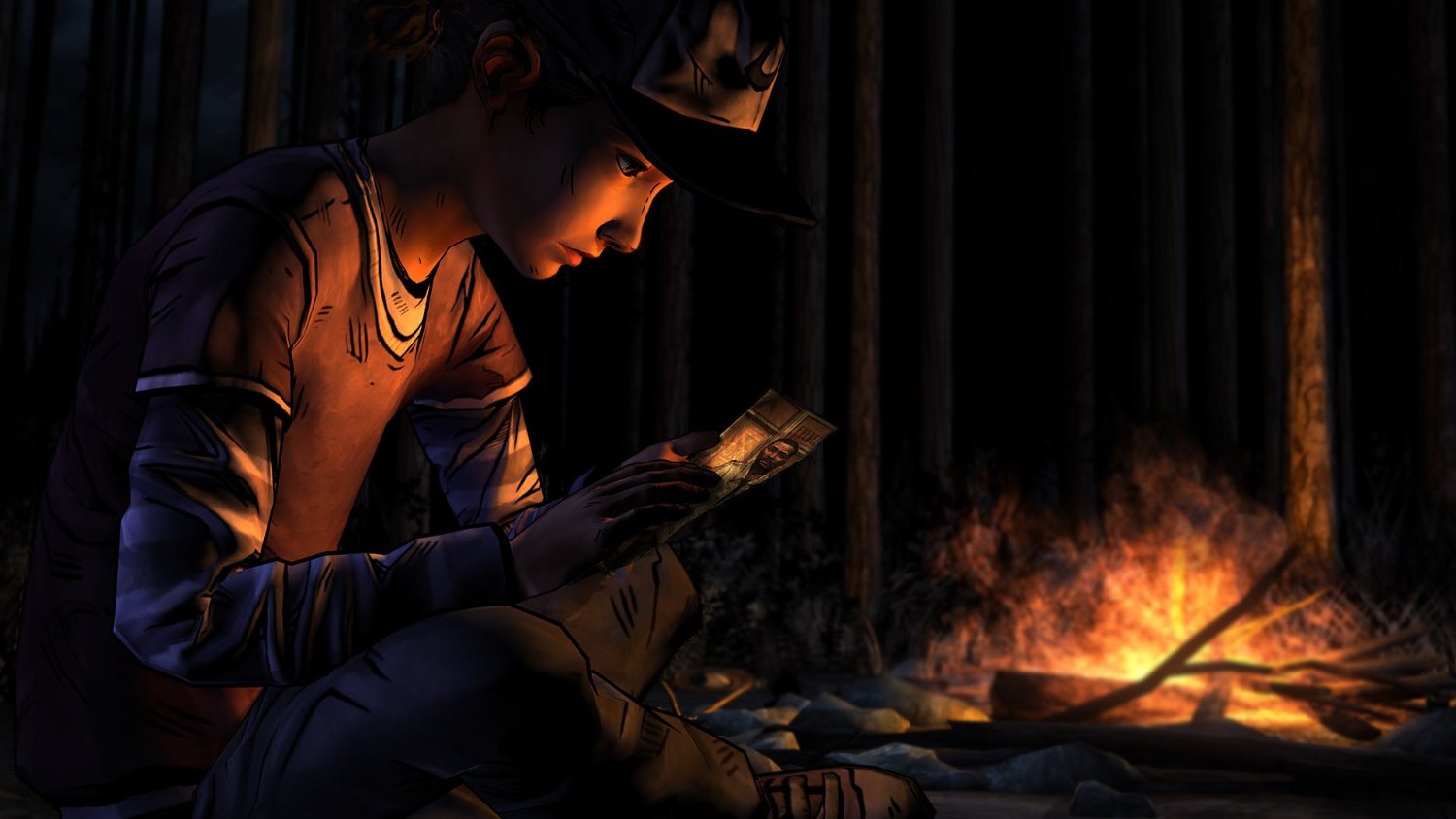 Events seem to be even more terrifying when the main character is so young. Just something about a kid in danger hits on those parental nerves in us all. Even if you don't have kids, you just can't help but cringe when kids are in danger.
So we navigate the world with Clementine forced to grow up a little faster as she fends for herself and survive in this very deadly world.
TellTale games got it right when they tapped into testing out the human condition in these games. The Walking dead has Zombies of course, but it's always interesting to see where humanity goes and what they do to survive. Who are the real monsters?
The game like its predecessor tests us and our character with situations that may well test our morals and survival skills. Choices made changes the story as we go along, characters like the other game will remember choices you made for the better or worse. If you have not played the excellent The Walking Dead Season One or 400 days it may be best to do so. It's not required at all to enjoy this game, but what is nice and binding to the whole series is that decisions you made in Season One and in 400 Days affect your story in Season Two. The carry over is an optional thing, so if you have no desire to get or play the others…no big.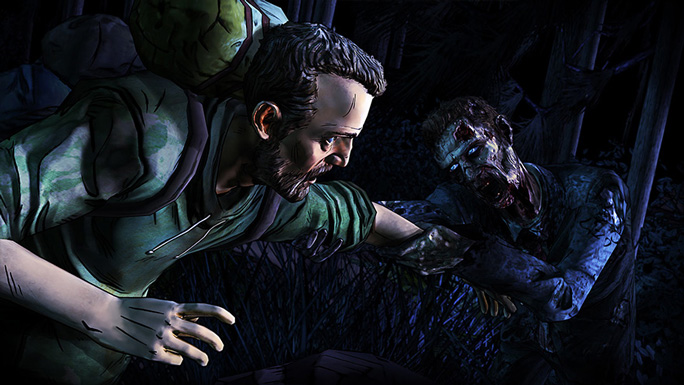 The Season Pass for Season Two gives you access to all five episodes as they become available:
Episode 1: All That Remains
Episode 2: A House Divided
Episode 3: In Harm's Way
Episode 4: Amid the Ruins
Episode 5: No Going Back
No rest here as Clementine finds herself now looking for other survivors. With a mix of action and interactive story telling that forces the player to make tough choices to survive. Because those choices not only effect the character, but other characters in the game. A choice can be the matter of life and death along the way. It's a punch to the emotions that sometimes grabs a player by the throat and there is no escaping the draw of The Walking Dead games.
For those that feel they made some not so strong choices there is a sort of rewind kind of feature that put a player back to a check point.  Playing from that check point then gives you the chance to make different choice and move the story forward.
The point and click actions and hot spots have been improved greatly since we last saw anything in the series. . Again the art in the game graphics are perfect, giving us that comic book feel.
4The Walking Dead Season two Episode one "All That Remains" is a nice start to season two. Full of emotional moments that carry the story forward and keep us interested. One only has a gripe about how long you have to wait for a full game really. Never a huge fan of the episodic give you bits and pieces of the game over months and months is almost too excruciating. TellTale Games is just lucky that they do the source material proud. The wait is worth it, just not easy.
Have fun, play games.
Edwin Millheim