PC Games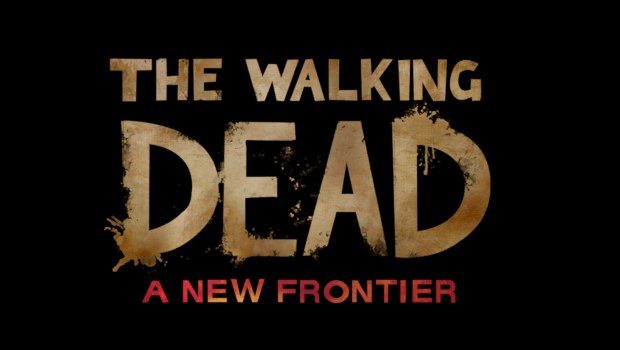 Published on July 2nd, 2017 | by Lyla Saudi
The Walking Dead: A New Frontier Episode #5 Review
Summary: A family that slays together, stays together…
Episode 5 – 'From the Gallows', is the final installment to the third season of The Walking Dead franchise by Telltale Games. The story follows Javier and his group of survivalists, who face great danger and many sacrifices in order to save themselves and the zombie plagued town of Richmond.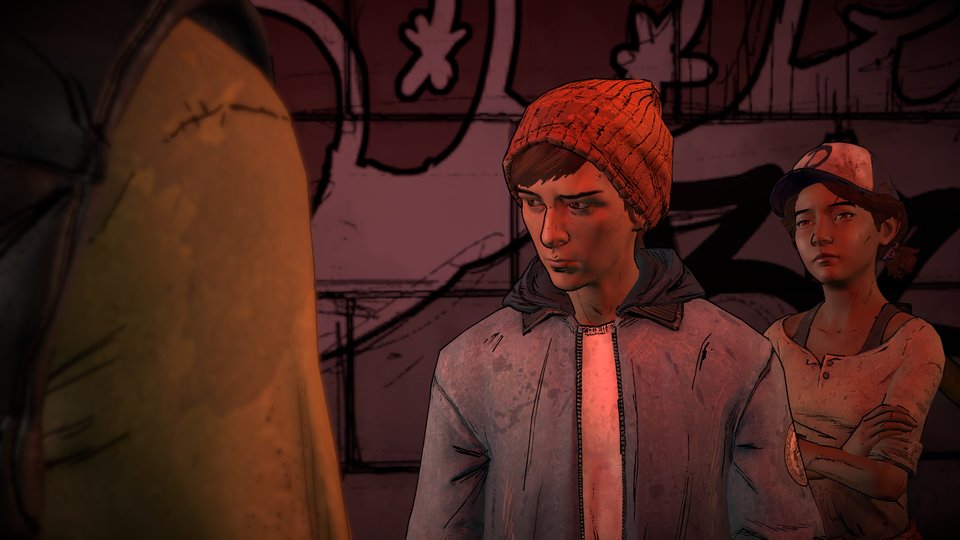 It is all Javier's fault. He never should have led his group to Richmond. He should have never questioned the town's leader. He should have never let Kate try to save him when the town turned against him. But he did. And because of that, bad things happened to good people, herds of zombies broke through their security walls, and now, they are all sitting ducks ready to be picked off (well, bitten and ripped apart) one by one. But amidst all the chaos, Javier, clinging to his last remnants of hope, will stop at nothing to try to wrestle control of the town back from the undead.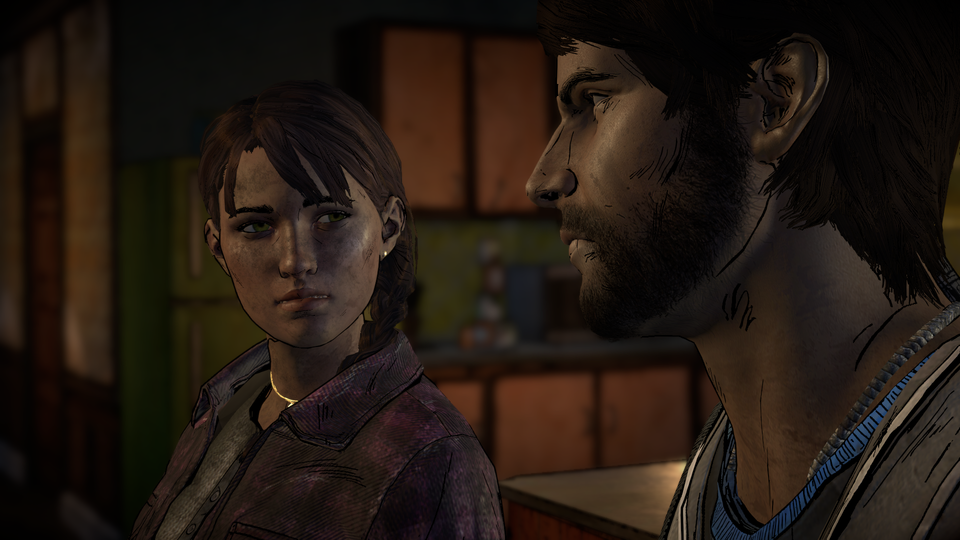 The game begins with a flashback into Javier's past, which has been a consistent element at the start of each episode, adding a lot of character development without taking away from the gameplay. This interactive flashback generally sums up the relationship and responsibilities between the two jarring brothers (Javier and David), and sets the brotherly theme for the rest of the game.
There is more action, interaction, decision making, and engagement than in the last episode (which was greatly needed). But again, unfortunately, your choices do not really feel like they affect the overall outcome of the game (as promised). Also, frustratingly, once again the spoken dialogue often does not accurately reflect the options you choose.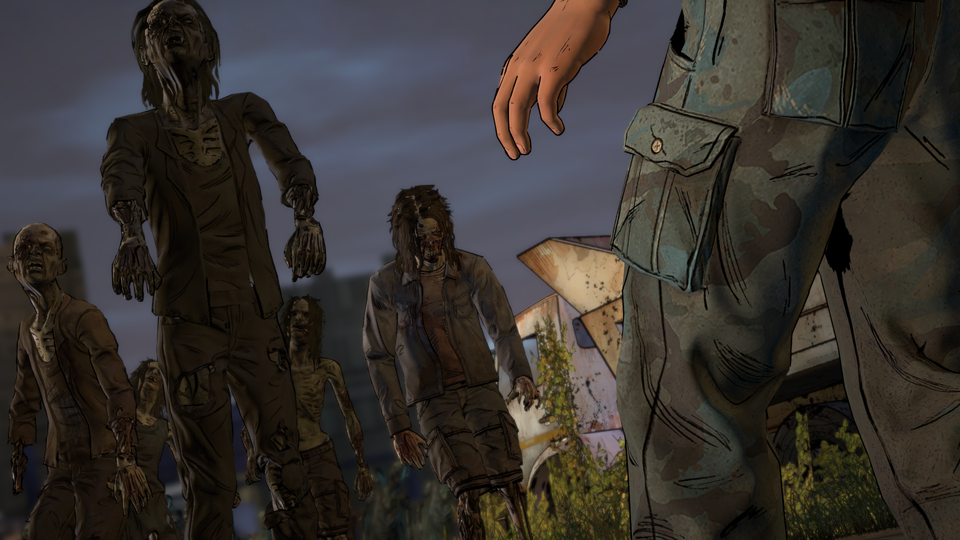 Each scene is packed with a good level of artistic detail to help set the apocalyptic scene, and while all of the zombies may look the same, each key character is given their own look and individual style which helps the storytelling. Unfortunately this precision and level of detail does not transfer to the voice acting which, yet again, is far from perfect.
There are no puzzles within this episode, but there a couple of environments to explore (although nothing complex), and quite a few zombie filled QTE scenes, where, pleasingly I had some initial trouble staying alive. The QTE were more responsive than previous episodes, and when combined with the storyline (because I am a fan of Javier and his family) I was engaged and interested right throughout the episode.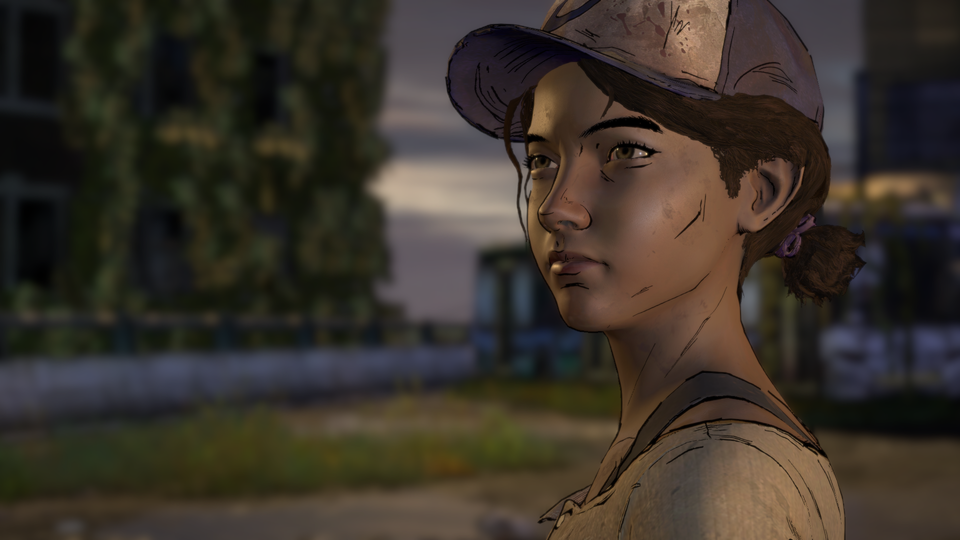 Final Thoughts?
I was worried that this final episode was going to let down the whole season (based on gameplay from previous episodes). Instead it was able to redeem itself and provide us with what was lacking before – engagement. It also also paved the way for the next season where hopefully we will see more of Clementine's story (which will make a lot of Clementine fans happy).
Game Details
Title: The Walking Dead: A New Frontier
Season: 3
Episode: #5 – From the Gallows
Developer: Telltale Games
Publisher: Telltale Games
Year of Release: 2017
Language: English (with Subtitles)
Genre: Adventure
Rated: M 17+ (Mature) – Intense Violence, Blood, Gore, Language