PC Games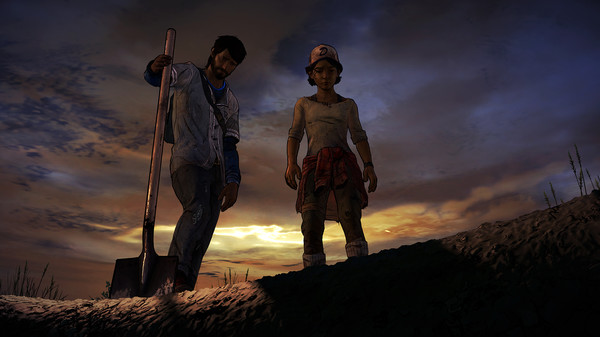 Published on January 22nd, 2017 | by Lyla Saudi
The Walking Dead: A New Frontier Episode 2 PC Review
Summary: Javi finds out more than he wants to know about what 'The New Frontier' is...
In the wake of escalating trouble, our accidental hero Javi leads a group of refugees towards the safety of a nearby town unaware of the trouble lurking behind its doors in part two of The Walking Dead: A New Frontier from Telltale Games.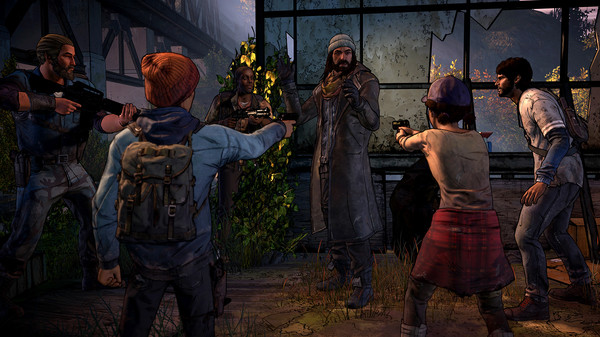 There is no such thing as happy reunion. At least not in the middle of a zombie apocalypse.  In this episode we see Javi, mourning from the loss of a loved one, lead his group through multiple nearby towns to seek medical attention. But instead he finds himself bumping into a whole lot of trouble as rival groups compete for resources, dominance and survival.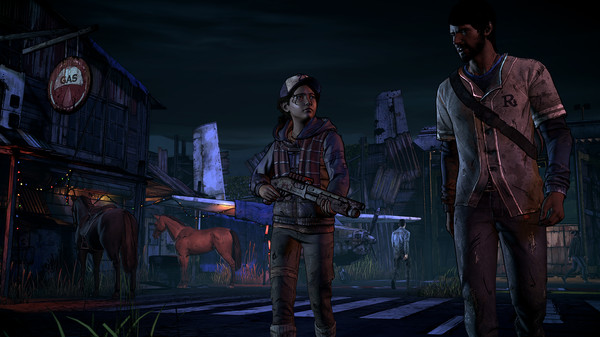 Javi is still my favourite character of the series. He doesn't come across as the typical alpha leader of the group, but instead tries his best to be a protector the best way he knows how. In this episode we are presented with more flashbacks into his past, revealing more about his feelings for Kate (his sister in-law) that have been hinted at previously but were not really confirmed. Clementine (our heroine from Season 1 and 2) is still a great supporting character but fans of hers will be disappointed because apart from a small playable flashback into her past, that is all she is in this episode, a supporting character.
Throughout the game there are a few (smaller) environments to explore but not really any puzzles to solve, and again, the choices you make still do not really seem to matter to the overall outcome of the storyline. They might get you killed, requiring you to restart a checkpoint, but that is about it.
This episode will average about an hour of gameplay (which is still a bit on the short side) but there is a bit more of a story/action balance than in the previous episode giving you the chance to utilise more of your QTE skills. You are also given the option of 'Crowd Play' which allows your friends and family to use their own devices to vote for the choices presented in the game, which is a fun feature that allows this single player game to be enjoyed with friends.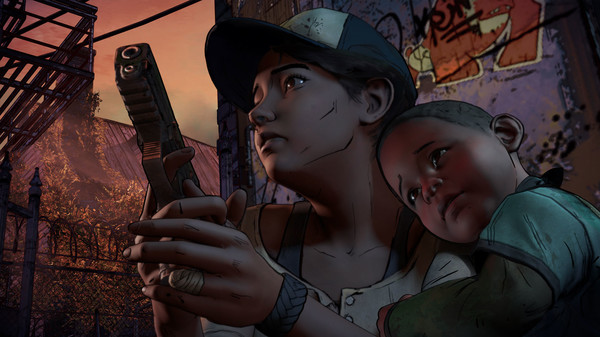 Graphics & Audio
The loading time before you even get to the menu screen again feels extended, and with nothing but a black screen to keep you company it makes this pause feel much longer. Once loaded the game runs smoothly with no lag, and the graphic novel vibe (and QTE prompts) of the game is very appropriate and enjoyable. There was one scene where the same zombie (that I already killed) turned into the zombie I was currently killing. So either he had a quick wardrobe change or there is at least one bug in the game… but given the great art throughout I like the idea of the wardrobe change. The music and the sound effects are emotive and contribute to the feel, but the voice actors still sound a little off, as though they were recorded in a studio.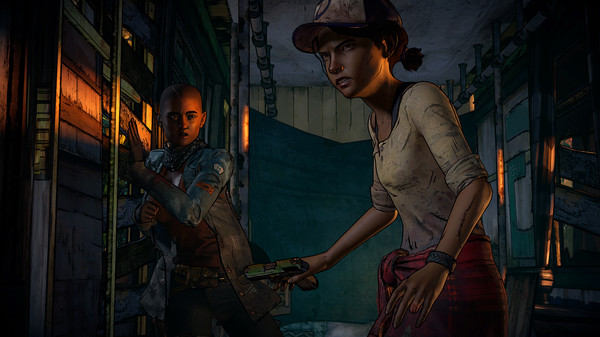 Final Thoughts?
The Walking Dead: A New Frontier is starting to climb my list of favourites from Telltale games, and for fans of this genre I would definitely recommend it. There are a few fantastic "oh crap did that just happen?" moments which I wasn't expecting and I am eager to find out what happens next. Although it is a little frustrating not knowing the release date of the next episode.
Game Details
Title: The Walking Dead: A New Frontier
Episode: Episode 2 (Ties That Bind Part 2)
Developer: Telltale Games
Publisher: Telltale Games
Genre: Violent, Gore, Adventure
Rating: Mature 17
Platform: PC – Steam (also available on Consoles and Mobile)
Release Date: December, 2016