Comics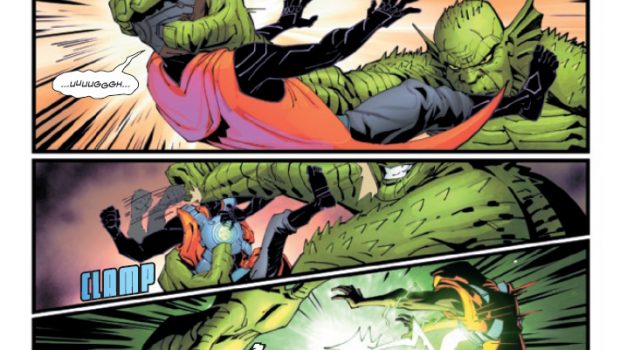 Published on January 24th, 2023 | by Tim Chuma
Wakanda #4 Review (2022)
Summary: Does well to keep up the interest even with the main character out of the picture. One for fans of Black Panther who want to know more about where he came from.
With T'Challa still in exile, it falls to Tosin to protect Wakanda when the Abomination attacks the Vibranium mine. He also has a secret relationship with a woman from the Sisterhood who is also concerned for his welfare.
This is an interesting series as the main character is not in it so you get to have the stories focus on the people who are usually only supporting characters. There is also more history of the series being showcased going back to even before T'Challa was around.
I am not sure how much this is following the movie at this point but it does make a good companion to it and I would recommend it to anyone who is a fan of Wakanda in either the comics or movies and wants to find out more about the story behind it.
This is only a short series so it would be easy to go back and read the other ones in the series or just wait for the trade paperback at this point but as these are not really connected that much you can easily come in at any point and get something out of it.
Comic details:
Writer: Evan Narcisse, John Ridley
Penciler: Julian Shaw, Natacha Bustos
Cover Artist: Mateus Manhanini
Publisher: Marvel
Published: January 18, 2023