Games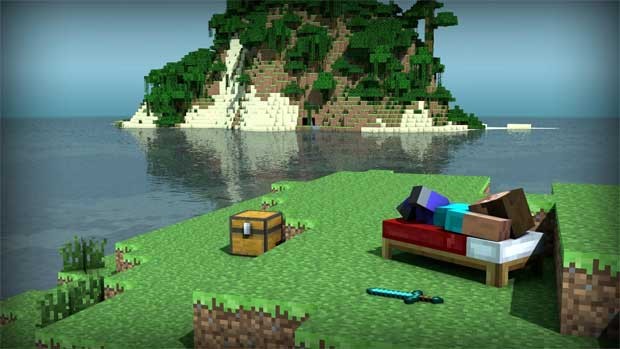 Published on November 2nd, 2016 | by admin
The wait is over: Minecraft breaks new ground in Australian education
Minecraft: Education Edition available in classrooms around the country

Sydney – November 2nd 2016 – Microsoft Australia today announced the general availability of Minecraft: Education Edition, an open world game specifically designed for the classroom to promote creativity, collaboration, and problem solving.
The full-release of the Education Edition includes a companion application called Classroom Mode which allows teachers to have a map view of the Minecraft world as well as monitor and mentor students during game play.
It also offers a range of new, built-in lesson plans for educators to use across subjects and age levels and easy collaboration with up to 30 students able to work together to build projects and solve problems.
The release comes after months of feedback from over 50,000 educators and students worldwide who gained early Beta access in June 2016.
"Minecraft: Education Edition expands opportunities for K-12 students to engage in transformational learning experiences. Where previous versions have been very successfully adapted by visionary educators, this version has been designed to build on that vision and offer the affordances of Minecraft to all mainstream classrooms," said Dr. Bron Stuckey, Global Consultant Specialist in Game Play, Gamification, Communities of Practice and Learning Communities.
She continues, "Minecraft: Education Edition provides a new opportunity to immerse learners in a highly motivational context for project building and problem solving. This dedicated Education Edition means teachers have access to an easy to implement platform of the game that kids know and that has been proven to successfully support design, construction, computational thinking, digital citizenship and community building. "
Pip Cleaves, parent and Senior Education Consultant at Design Learn Empower said, "Minecraft: Education Edition is built on feedback from a global educator community and the principles of student-centered learning. The new features and capabilities give students the freedom to create and push their imaginations to the limit while also developing a higher-level of critical thinking."
"In trialing Minecraft: Education Edition in some of the schools I work in, I not only see how the platform brings educational benefits, but also how it introduces positive social impact. Students want to collaborate and create in the Minecraft world, building a positive classroom environment through teamwork in a way that's natural. For introverted students, Minecraft offers a world where they feel more comfortable to interact with students who they might not play with in the playground," added Cleaves.
Minecraft: Education Edition will include new game features and the latest updates to Minecraft: Windows 10 Edition beta which will include user interface, leads and horses, additional player skins, pistons and the remainder of Redstone functionality.
For more information and resources on Minecraft: Education Edition, including lesson plans and a new Minecraft Mentors program, please visit education.minecraft.net.