Comics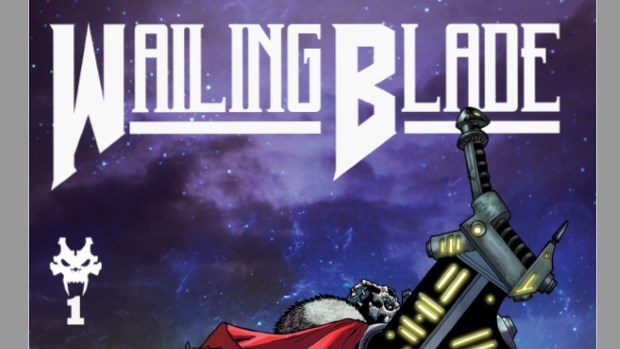 Published on May 24th, 2019 | by Chris O'Connor
Wailing Blade Comic Review
Summary: Masters of the Universe meets Quentin Tarantino in this blood soaked future sword and sorcery tale.
Wailing Blade is a revolutionary tale. The land is ruled by an evil tyrant and a group of rebels are trying to overthrow his horrible regime… but between them and their goal stands the Headtaker, the wielder of the Wailing Blade… a weapon that spawns myths and legends of it's brutal usage and capabilities.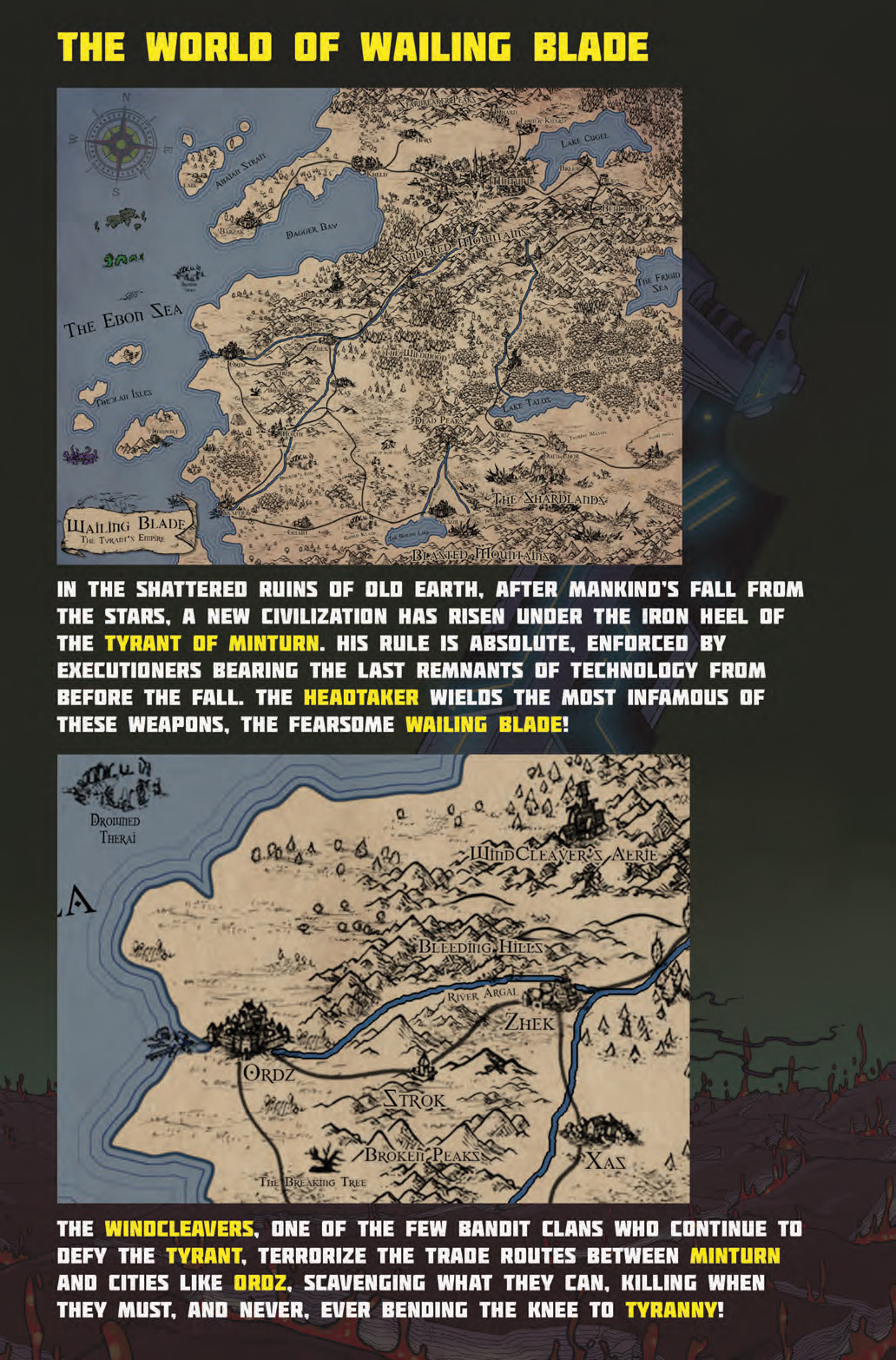 Writing
Rich Douek has done a great job setting the tone early here… there's no mucking around, it jumps straight into the brutality of the world we are in. Opening with a brief layout of the time and place followed by what seems like an internal psyche up of the Headtaker as he prepares to perform his duties. This is then countered by scenes of the bandit rebels doing their best to throw a spanner in the works of the Tyrant. Setting the dynamic early like this both draws the reader in and sets the key players in motion, threading the strands of story that will no doubt weave their way through future comics.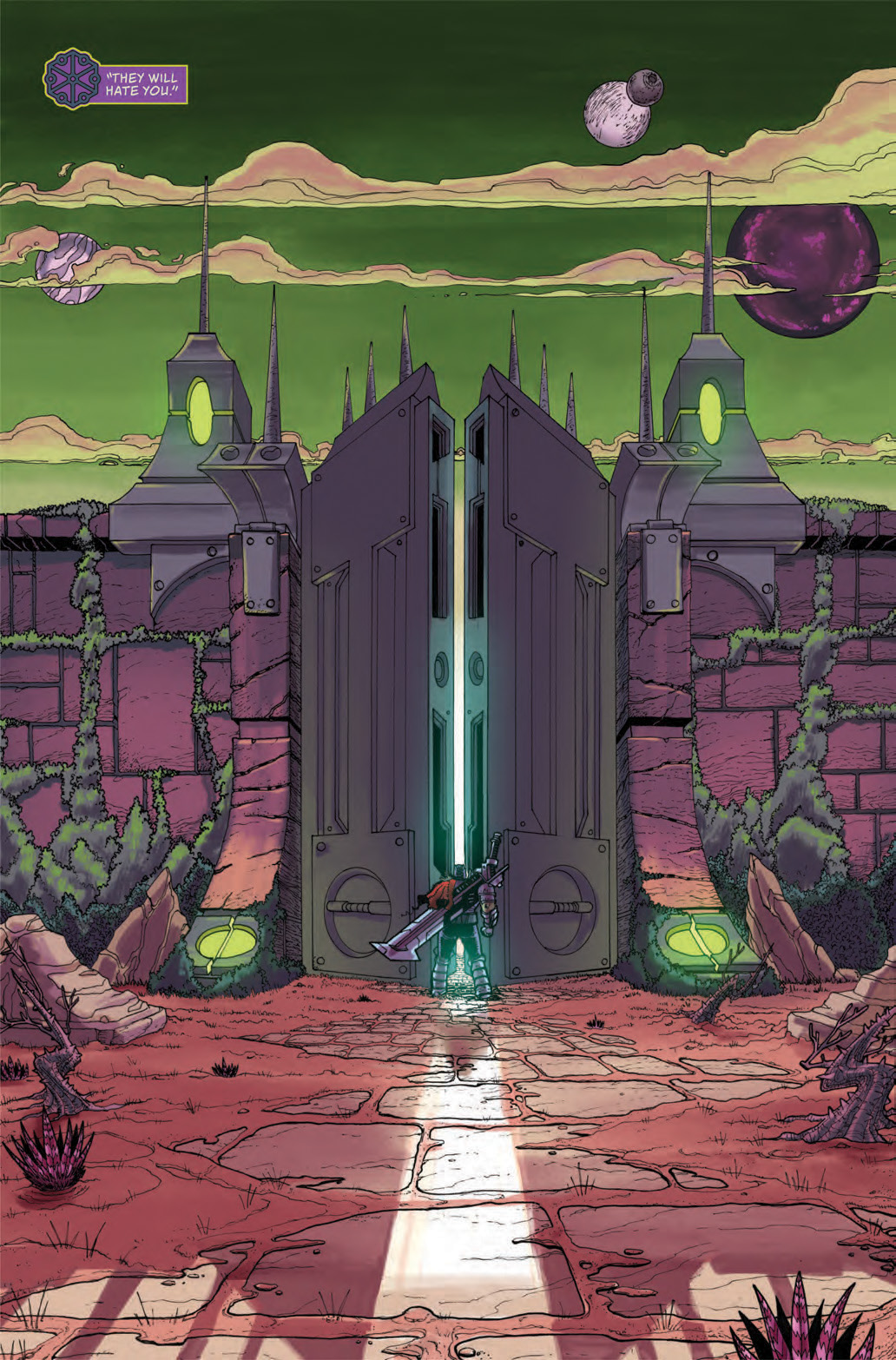 Artwork
With a theme like the Wailing Blade… you know you need to set yourself apart from the crowd… basing the title on an object bestows a heavy responsibility on that object and if it doesn't stand out then you may well loose your impact… fortunately (as shown in the final pages of behind the scenes material)… the design of the Wailing Blade has been honed to something that certainly does instill a sense of fear and power. Coupled with the menacing march to the execution at the start and the whole tone is set very clearly… this is an oppressive world with a brutal life for those unlucky enough to inhabit it.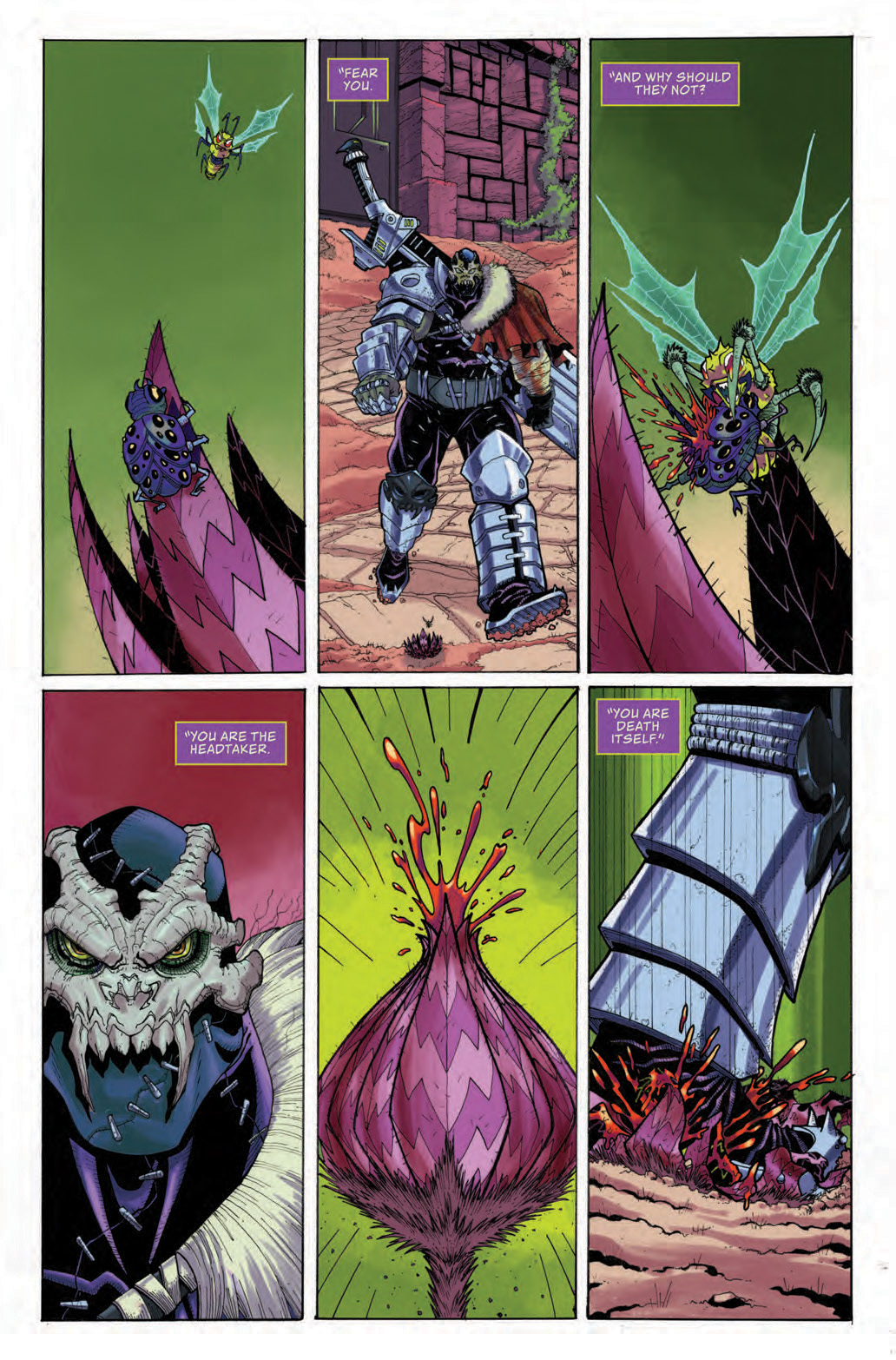 Final Thoughts
There's a lot to absorb in a first issue… or perhaps I should say, there's a lot to convey. Rich and Joe have done a great job setting things in motion here. Opening with a map of the lands of the Wailing Blade world instantly grabbed me (reminding me of reading Tolkien) and set my mood… following it with the harsh world the people live in and the order of things drew me in and made me want to know more. It's a heavy metal ride through a brutal landscape… crank your stereo and strap in for a future fantasy ride with Wailing Blade.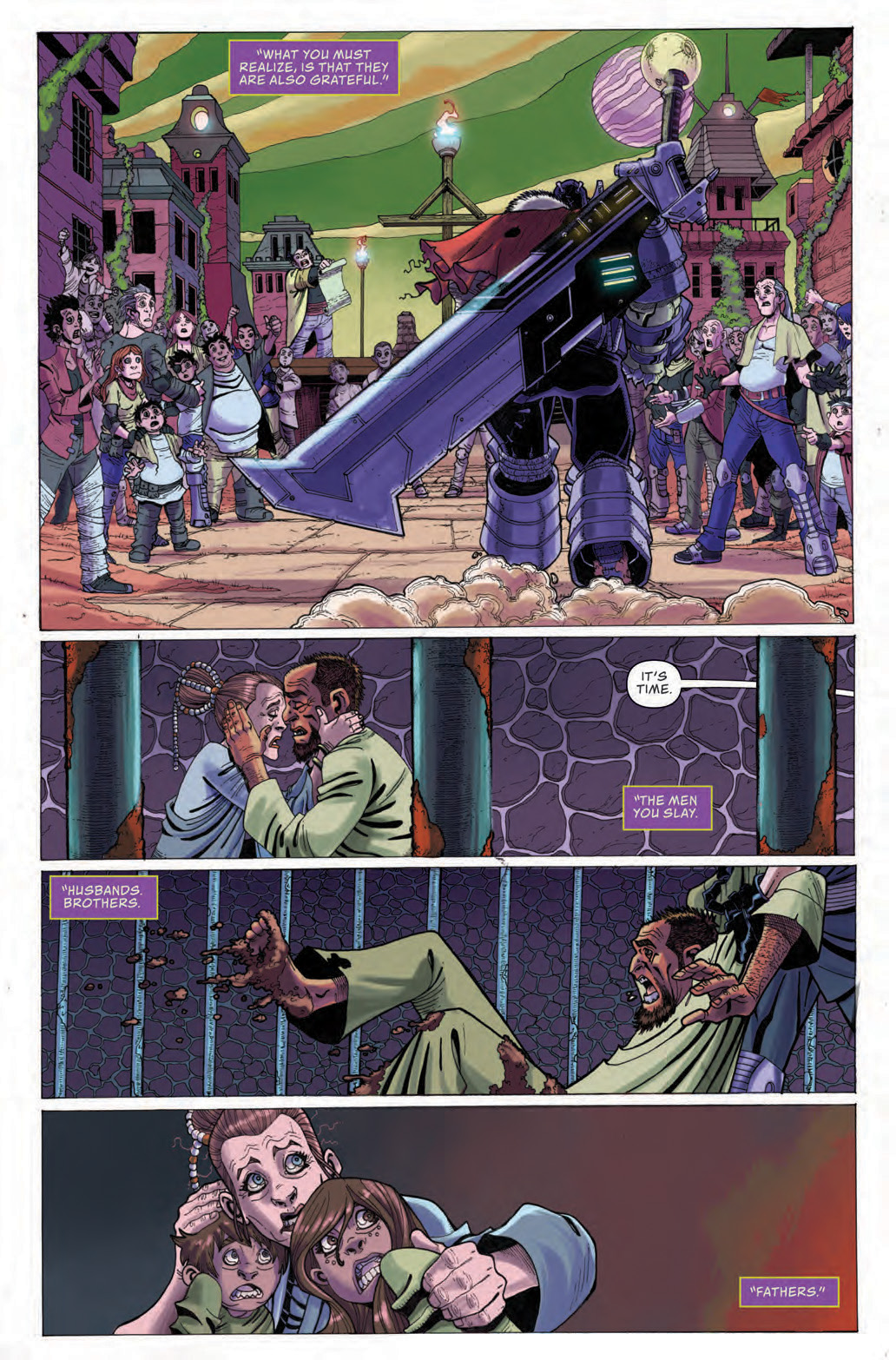 Publisher: ComixTribe
Writer: Rich Douek
Artist: Joe Mulvey
Cover Artist: Joe Mulvey
Genre: Fantasy, Sci-Fi
Format: 35pgs, FC, Ongoing.
Release Date: 29th May, 2019