Hardware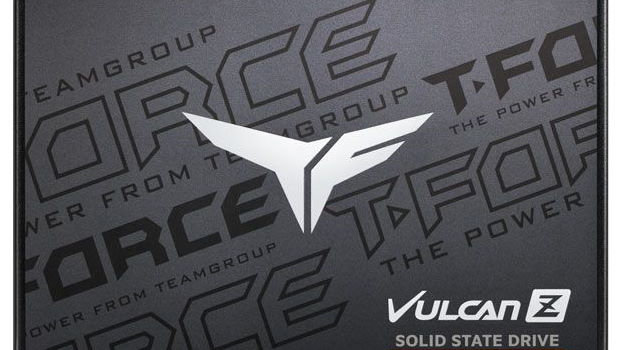 Published on September 11th, 2022 | by Chris O'Connor
Vulcan Z SSD 480GB Review @teamgroupinc
Summary: A great affordable way to add some fast access storage to your system.
SSDs have been around for a while now and are becoming more common, the best part about that is it means the prices have come down. For anyone wanting a performance boost without breaking the bank T-Force's Vulcan Z SSD is a viable option.
I had a look at the 480GB SSD and ran a quick test, a before and after, of boot/loading times. From my original "traditional" hard drive with it's time from turning the computer on to login screen clocking in at 1 minute 57 seconds, to the T-Force Vulcan Z SSD going from turning on to login screen in 23 seconds… that's around 5 times faster. Disc access speeds have kind of been ignored in the realm of chasing speed in computer systems, but SSDs have certainly put the focus on just how much of a difference they can make. Opening programs had a similar difference in loading time, so if you want to go from system start to jumping into your favourite game (or editing suite or what have you) as quickly as possible… you really need to look into grabbing an SSD.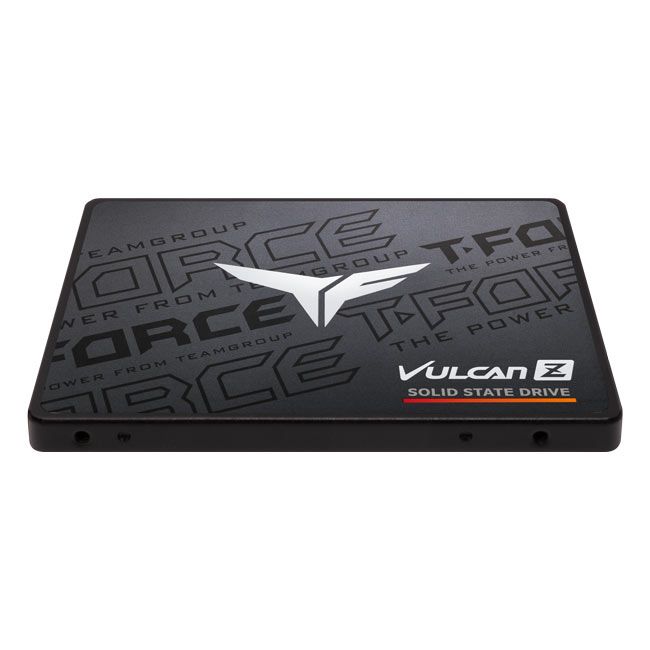 So what does the T-Force Vulcan Z SSD offer… well it uses a 3D NAND flash memory chip which (if my understanding is correct) essentially means the memory cells on the chip are stacked on top of each other with interconnections between the layers, the means there are shorter connection paths and enables it to run faster and more efficiently.
The Vulcan Z SSD supports smart SLC caching for ultra-fast transmission speeds that the manufacturer states is up to 4X traditional HDDs (which is clearly supported by my quick test).
S.M.A.R.T. technology for SSD monitoring and Windows TRIM are supported to ensure optimal performance and reliability.
At around 100mm by 70mm by 7mm it's not hard to find space in your rig to fit the Vulcan Z SSD, whether you have a modern case with dedicated mounting space or an older case with more traditional drive bays… you can find a home for the SSD that is out of the way of your other components. Being solid state also means you don't have to worry about vibrations in the same way you would a traditional hard drive.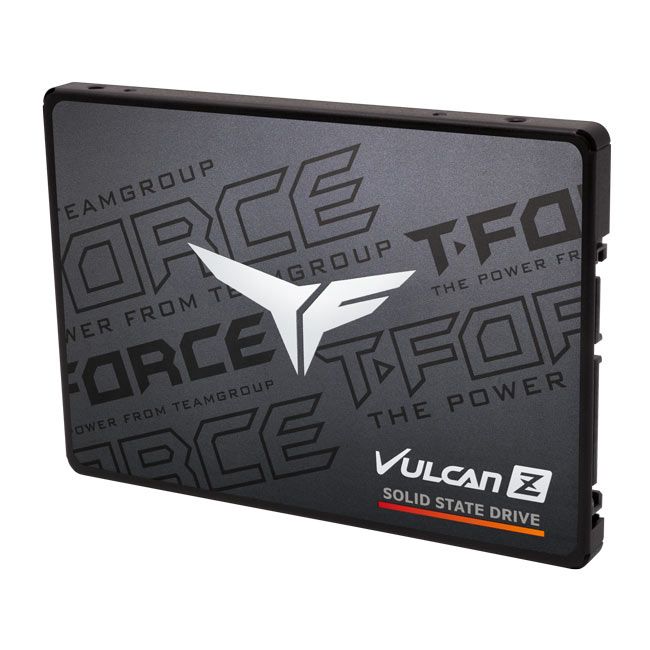 Overall, I'm really impressed with the price point for what you get here. 480GB is a decent amount of storage to get you started, it is certainly enough to hold the operating system (which is arguably the most important thing to put on an SSD so you can get things going ASAP) with enough room to spare to put your favourite games.
Test for drive E: above is the traditional HDD, test for drive C: is the Vulcan Z SSD
Great price point, great performance, great choice, grab one and wonder how you ever waited minutes to get software stated.