Games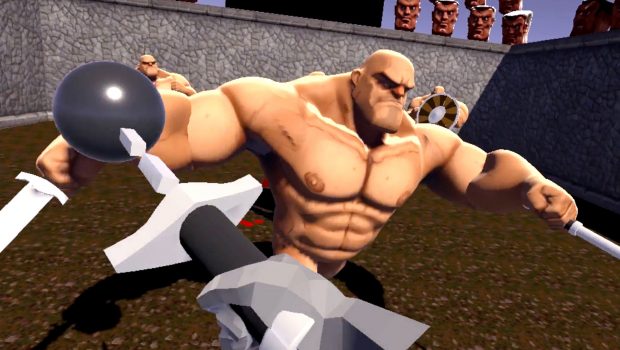 Published on February 24th, 2018 | by Admin
VR SMASH HIT 'GORN' GETS A GARGANTUAN 'GIANT' UPDATE
SOUTH AFRICA – Wildly versatile independent developer Free Lives (Broforce, Genital Jousting) and game label Devolver Digital have released the third and biggest expansion to GORN yet with the Giant Update, available now for free on Steam. GORN is this weekend's Steam VR Weekend Deal and will be available at 25% off until Monday, February 26 [http://www.gornvr.com].
GORN's Giant Update is headlined by a new champion and a half in the form of the swollen Giant and his scrawny partner Mitch, a formidable duo for even the most veteran gladiator. Players can also drag three new weapons – the Great Axe, Chainblade, and Throwing shield – into a new arena boasting more room to maneuver and environmental hazards to use against your foes. The update is rounded out with a new crossbow sidearm, a Nightmare difficulty mode, and a family friendly Low Violence mode.
For more information on GORN visit gornvr.com and follow @Free_Lives on Twitter or we'll separate you from your limbs in front of a sizeable crowd.