Games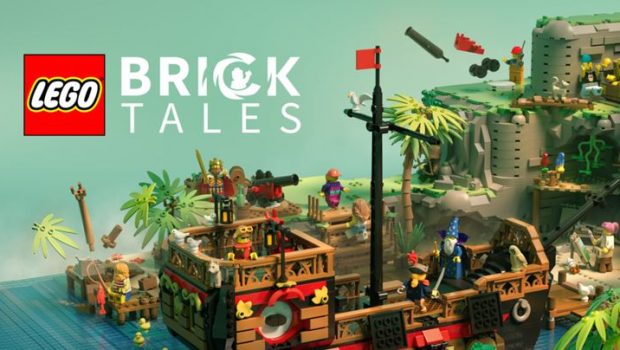 Published on September 28th, 2023 | by Adrian Gunning
VR LEGO Bricktales Revealed As Launch Title For Meta Quest 3 On December 7th
Thunderful and ClockStone are delighted to announce that a VR/MR version of LEGO® Bricktales, unveiled officially today at Meta Connect, will be releasing on December 7th as a launch title for Meta Quest 3 and will also be available for Meta Quest 2 and Quest Pro. Pre-orders for LEGO® Bricktales are open now, with an exclusive LEGO alien outfit available as a pre-order bonus!
LEGO® Bricktales VR puts lovingly crafted LEGO brick dioramas built entirely with authentic LEGO elements into your home, using mixed reality to place the dioramas on your table and let you delve into its beautifully crafted environments using the power of Meta Quest 3. The creative brick-by-brick building mechanic that made the title such a hit on PC, PlayStation, Xbox, Nintendo Switch, iOS and Android in its original incarnation has been adapted to the Meta Quest 3's VR controls to put the game's LEGO pieces at your fingertips like never before, allowing you to unleash your imagination as you construct fun builds to help you solve puzzles and save a rundown amusement park.
LEGO® Bricktales sees you journeying across 5 beautiful LEGO brick-themed biomes, taking you to the green foliage of the deepest jungles, the scorching sand of sun-drenched deserts, the hustle and bustle of a city corner, the epic sight of a towering medieval castle and the paradise of tropical Caribbean islands. Each location offers a variety of construction spots with challenges designed to unlock the power of your imagination. Whether you're being asked to put on your designer hat and build a throne fit for a king, or testing your engineering skills to build a bridge that will get heavy machinery across a river, how you construct your builds and meet the challenges you're being offered is up to you!
As you search for inspiration to help your grandfather reinvigorate his rundown amusement park you'll meet a host of colourful characters that need your help, put together cool aesthetic creations and have your building skills tested with functional physics-based puzzles like building cranes and gyrocopters, delivered by the team behind the Bridge Constructor series.
"We're thrilled to announce that we are partnering with Meta to bring LEGO Bricktales to Meta Quest 3 as a launch title on December 7th," said Agostino Simonetta, Chief Games Officer at Thunderful. "The detailed dioramas that feature in LEGO Bricktales are perfect for the VR platform and I know LEGO fans are going to love exploring them with the level of immersion that VR offers."
"ClockStone is incredibly honoured to bring our landmark success LEGO Bricktales to Meta Quest 3 on December 7th, allowing us to introduce the joy of building LEGO to audiences around the world in groundbreaking new ways, including our first foray into mixed-reality", said ClockStone CEO Michael Schiestl.
Thunderful
Twitter: http://www.twitter.com/thunderfulgames
Facebook: http://www.facebook.com/thunderfulgames
Instagram: http://www.instagram.com/thunderfulgames