Films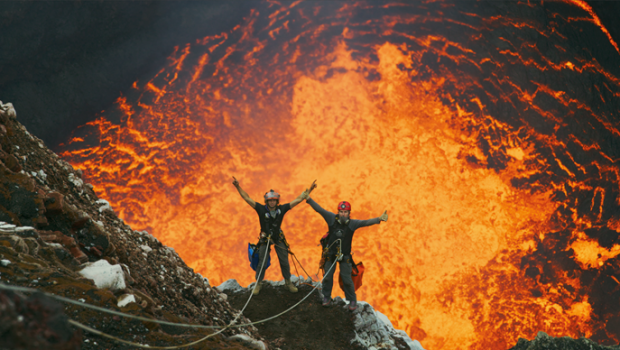 Published on March 9th, 2019 | by Admin
Volcanoes 3D explodes onto the IMAX screen!
IMAX Melbourne presents SK Films' VOLCANOES 3D, a 45 minute giant screen documentary film by Canadian filmmaker Michael Dalton-Smith. This fiery but family friendly film will screen daily throughout the autumn school holidays, exclusively in IMAX 3D.
Join intrepid explorer Carsten Peter as he dodges boulders at the edge of an active volcano in Indonesia, descend to a boiling lava lake in Vanuatu and visit incredible acid ponds, geysers
and mineral deposit fields in Ethiopia.
Journey across the globe to see the archaeological ghost town of Pompeii, hydrothermal vents at the bottom of the ocean and witness the devastating effects of the 2018 Kilauea
eruption in Hawaii.
IMAX Melbourne General Manager Richard Morrison says "IMAX audiences will experience 45 minutes of epic, in-your-face volcanic eruptions and powerful explosions that will rock you to your core! VOLCANOES 3D provides a truly immersive experience for the whole family these school holidays."
VOLCANOES 3D director and producer, Michael Dalton-Smith, shares "We often think of volcanoes as being destructive, but they also build and play a beneficial role on the planet.
There are dozens of volcanoes erupting each day from the bottom of the ocean to mountain peaks. To witness one in action is both beautiful and awe-inspiring."
He adds, "Most importantly, I hope that the audience will come away with a better understanding of the forces that shaped the world we know today."
Tickets will go on sale on March 18 and will be available at imaxmelbourne.com.au or onsite at the candy bar.