Hardware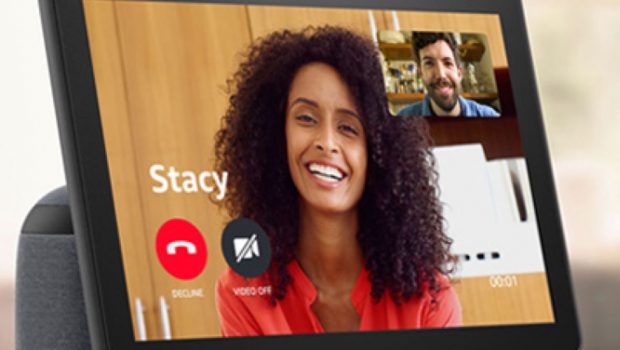 Published on February 21st, 2023 | by Adrian Gunning
Voice activated dialling with new Alexa-to-phone calling
Customers are using Alexa more than ever before to stay connected with friends and family using features like Drop In and video calling. To further this, Amazon is excited to announce a new, simple and convenient way to stay in touch with loved ones by introducing Alexa-to-phone calling.
Aussie customers now have the option to make free calls from their Echo device to mobile and landline numbers in Australia (excluding emergency services), even if the recipient doesn't own a device themselves. Customers will also soon be able to assign an emergency contact who Alexa will call and SMS when a user asks for help.
"For years, Alexa has been keeping Aussie homes organised, entertained and connected," said Kate Gooden, Head of Product, Amazon Alexa ANZ. "Alexa users around the world have used Alexa-to-phone calling to stay connected socially. We're proud to bring this to Australia, but I'm especially excited about how this will help older Australians with a device at home."
Calling with Alexa
To set up calling, follow these steps:
Download the latest version of the Alexa app and sign in on your mobile phone.
Along the bottom of your app, select Communicate.
Add and verify your mobile phone number and grant permissions for calling and messaging.
You can import your mobile phone's contact list when prompted or add contacts individually via the Communicate page in the app. To do this, select the person-shaped icon in the top right corner of the screen, followed by the three dots in the top right corner
You can add up to 10 contacts via the Alexa app or these will be added as calls are placed; you can then dial your friends and family hands-free. As you place calls to phone numbers, Alexa will automatically add up to 10 contacts to your Alexa-to-phone contacts list. Once you've verified your phone number and then place a call, your contacts will see your mobile number on their phone, with calls made via Wi-Fi connection.
To use calling with Alexa:
Try saying, "Alexa, call Ben's mobile" *
Try saying, "Alexa, message Mum" *
Try saying, "Alexa, send Grandma a hug" *
*Examples only. Contact names must match the names in your linked contact list.
Alexa-to-phone calling joins the suite of existing Alexa Communication features, including:
Drop Ins
Use the Drop In feature to create an instant connection to other Alexa devices in your household or your contacts, like a two-way intercom. For example, say "Alexa, drop in on the living room" to easily check in on your family. You can also use Drop Ins from your Alexa app to check in on your pets while you're out and about.
Announcements
For families with multiple Echo devices, use Alexa to share a quick one-way voice message to your other devices. Just say "Alexa, announce dinner is ready," and your message will play in your voice on all your supported devices.x`
Alexa-to-Alexa calling
Make and receive voice and video calls between Alexa devices (or the Alexa app). You can reach anyone from your mobile phone's contacts list who has a compatible Alexa device (or the Alexa app) and has also signed up for Alexa-to-Alexa calling.