Hardware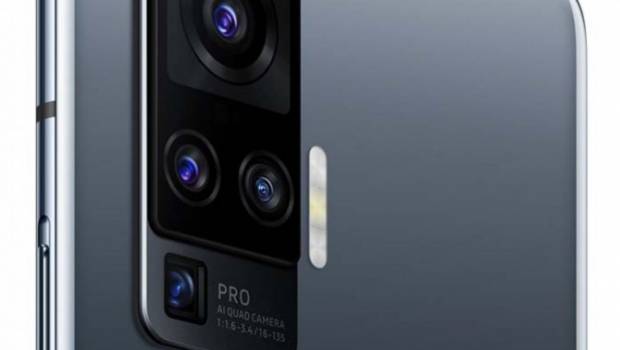 Published on September 29th, 2020 | by Andrew Bistak
vivo X50 Pro 5G Review
Summary: The vivo X50 Pro 5G provides excellent value for money and photographic capabilities that are almost (well almost) on par with the high-end smartphones.
Welcome to vivo's new smartphone, the X50 Pro 5G that for just $999AUD (Sep 2020) provides users with some excellent value for money, including top-class performance and photography. At its core, the vivo X50 Pro 5G boasts a Snapdragon 765G processor, 8GB RAM plus 256GB of internal storage that provides you with a very fast smartphone experience and whether you're gaming, surfing the net or taking photos, the X50 Pro 5G doesn't miss a beat. Speaking of photos, the X50 Pro comes with an impressive camera system, particularly the back cameras that includes 48+8MP (Perioscope Tele) + 13MP (Wide Angle) and 8MP (Portrait) with a front-facing 32MP (Megapixel) selfie-camera. Needless to say, the photos we took with the X50 were not only colourful but quite sharp as well.
Complementing these powerful specs is a high quality 3D curved AMOLED display (2376 x 1080) with a 90Hz refresh rate and a 180Hz touch responsive rate that is great for navigating the camera, particularly for speed plus touch-screen gaming. It also comes with vivo's fast-charging technology called FlashCharge 2.0 that charges the all-day 4100mAh battery quite fast which is about 1.5 hours for a full-charge. In terms of design, the X50 not only looks but feels like a high-end smartphone and its metallic casing is quite stylish, particularly with its rounded edges. While the back camera system juts out slightly, vivo include a clear case for your smartphone which is a fantastic idea, considering how much money the phone is worth. I also like how the buttons are all located on the right-hand side of the phone.
Unboxing Photos
.
.
Setting up the phone is a very simple process and you simply go through the wizard that even allows you to import content from another phone. Once you go through this process, you are treated to the latest version Android, including all the apps you need to start your smartphone experience. There's even access to the features of the phone through vivo's own app which gives you a rundown of the phone, including comparisons to other models. It should be noted that Android 10 has vivo's funOS on top of it that slightly modifies the O/S experience and my favourite feature of this is moving wallpapers. Yes, MOVING wallpapers which look totally awesome!
Given the processing power behind the X50 Pro, it is a very responsive smartphone and these were mirrored in our benchmarks. As it is a 5G phone and if you have access to this new technology, downloads will be super fast.
While it is not the fastest smartphone in the market, it is in the upper end of the spectrum and no matter how many apps we were running on it, playing games, it was quite responsive. Here's some of our benchmarks that we tested the X50 Pro on;
3DMARK (Android)
3DMark is a great app for testing the graphical power of a smarpthone and according to this app, it is faster than 70% phones on the market at the moment in the Sling Shot Extreme (Open GL) test and 64% faster than other devices in Sling Shock Extreme – Vulcan. The take home message? Ideal for gaming.
CPU-Z
While not a benchmark app per se, CPU-Z does go into some detail in what makes this phone tick by taking you through its components, including how warm the battery is running.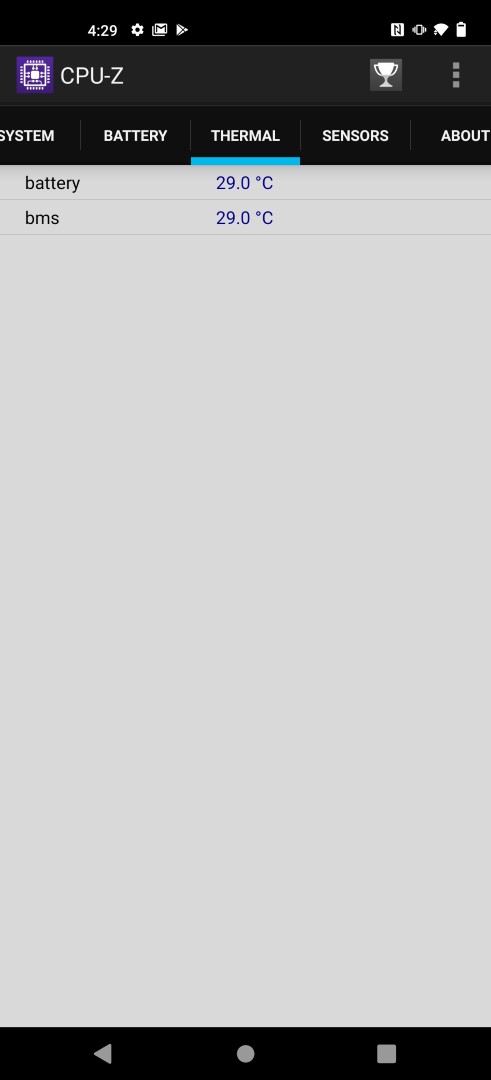 GEEKBENCH
Geekbench is another popular benchmarking app for Android phones and again, the vivo X50 Pro 5G scores in the upper level of smartphones and although it is not the fastest phone available which more than doubles in price against this phone, it is still a contender when it comes to performance and future proofing your device, particularly if you only upgrade every 3 to 4 years.
PCMARK (Android)
PCMark tests smartphones in "real-world" settings which is actually a simulator. The Work 2.0 performance score was 8570 is another high score for benchmarks and if you compare it to the super expensive Samsung Galaxy Ultra S20, that phone scored 12,901, whereas the Google Pixel 4 XL scored 9740. So as you can see, 8570 is quite good, considering the price of this phone.
Mobile Gaming
Gaming is another area where the vivo X50 Pro 5G excelled in and it also sports a gaming boost mode in order to maximise your gaming experience that does make it smoother. We tested a variety of games of on the device from Call of Duty Mobile to Super Mario Run, Injustice 2 and Asphalt 9 with no issues whatsoever in terms of performance or lag. If you want to have that true console experience, you can also stream these games onto your TV which work equally as well.
Further to this, games and movies sound great on this phone thanks to the AK4377A independent audio chip which delivers a more balance audio experience, without too much distortion.
Photography
The Camera system of the vivo X50 has a whole myriad of features that include everything from sport shots to night photography and even macro capabilities. However the most noticeable inclusion in this smartphone if the "Big Eye" Gimbal main camera. A gimbal is a pivoted support system that allows you to rotate the camera with minimal disturbance, particularly for moving video. On the X50, it uses a double-ball suspension mount to achieve flexible 3D stabilisation and can cover angles 300% larger than OIS (alone) which is great if you're videos of moving objects.
Here's a full list of the camera features on the vivo X50 Pro 5G below;
Extreme Night Vision
Better still, Extreme Night Vision, accompanied by our innovative new AI de-noise algorithm, kicks in automatically when extreme darkness is detected. Together, they penetrate the darkest night and capture whatever lies beneath.
Pro Sports Mode, Capture A World in Motion
X50 Pro can take motion snapshots with almost 0-delay, thanks to the combination of Gimbal Camera System and a customized sensor (which reduces exposure time). It can capture someone jumping up with impressive speed and precision.
Astro Mode
Additionally, turn on Super Night Portrait mode to let your beauty shine through the night, or Astro Mode to record twinkling stars.
60x Hyper Zoom
Cover great distance to capture new views. 60x Hyper Zoom is realized by adding vivo's own zooming algorithm to a 5x telescopic camera with a periscopic lens. Together with the super stability delivered by the Gimbal Camera System you can get close to things previously out of reach.
Professional Portrait
X50 Pro's portrait lens is modelled after a professional 50mm F2.0 prime lens, with a perspective relation close to that of the human eye, leading to natural authentic portraits. vivo's background segmentation algorithm further separates subjects from backgrounds, making both look stunning. Additionally, sunsets can be used to create sharp and dramatic silhouettes.
Super Wide-Angle & Macro Cameras
Capture grander landscapes and include more people in your large group shots. X50 Pro's Super Wide-angle Camera expands your view to a full 120-degrees. Or dive into an untapped world full of tiny wonders. The Macro Camera offers 2.5cm focus with super clarity.
Motion Auto Focus Tracking
Motion AF Tracking lets your choose any object in a frame and keep focus on it, even if it goes out of range and returns again.
As you can see from our sample photos below, the vivo X50 Pro 5G definitely takes some impressive photos and what I enjoyed about this camera system is that it doesn't over-saturate the colours but rather, gives the colours a more natural look. However those photos that have more colour than usual, will be quite vibrant with its brilliance. Like other smartphone cameras, there is a night-mode where you need to hold the camera still for a few seconds and the result is quite good. While it may take a few goes to capture that perfect night-shot, the X50 Pro does perform in this area.
It also performs quite well with its zoom capabilities and as you can see from the ducks at Deakin University below and the oval lights, you can really get quite close when needed thanks to its 60 times hyperzoom and gimbal system. Macro is equally as good and for the most part, I could not fault this camera system and the majority of our shots turned out quite well. It's fast, responsive and takes fantastic photos.
Gallery
Another clever feature of this phone for photography is motion AF tracking that allows you to track an object with just one touch. There is also a professional mode available but for most mere mortals, it is a point and shoot camera with lots of features.
What's missing?
Well, there are a few things missing on the vivo X50 Pro 5G that include no water resistance or wireless charging. Given that, I've never really needed both of these features as I generally look after the phone besides the odd drop here and there. While wireless charging would be a bonus which I do use on my current phone, it's not a deal-breaker, nor is water resistance. It is also missing a headphone jack, however most people (myself included) use wireless earbuds or headphones anyway.
Final Thoughts?
If you're on a budget and looking for excellent value for money when it comes to a mid-range phone under $1000, it's hard to look past the vivo X50 Pro 5G, particularly when it comes to performance and photography. Furthermore, it's futureproofed with 5G and not only looks the part but really delivers a smooth smartphone experience.
Check it out!
Key Features
6.56″ / 90Hz 3D Curved AMOLED display
Gimbal camera system
AI Quad camera
Extreme night vision
60x Hyper zoom
Periscope telephoto lens
48MP + 13MP + 8MP + 8MP Rear cameras
32MP Selfie camera
Qualcomm Snapdragon 765G processor
8GB RAM
256GB storage
Ultra Game mode
Hi-Fi certification audio quality
4315mAh battery
33W FlashCharge 2.0
Bluetooth v5.1
NFC
USB Type-C port
In-screen fingerprint sensor
Funtouch OS 10.5 (based on Android 10)
2 Year warranty