Films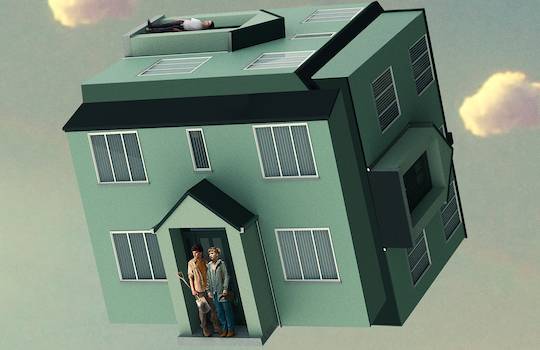 Published on May 3rd, 2020 | by Scott De Lacy
Vivarium – Film review
Summary: So good you will tell your friends!
Reviewed by Scott De Lacy on the 27th of April 2020
Lovely Productions, in association with Fantastic Films, Frakas Products, PingPongFilm, XYZ Films presents a film by Locran Finnegan
Produced by Todd Brown, Alexander Brondsetd, Brunella Cochiglia, Maxime Cottray, Locran Finnegan, Christophe Hollebeke, Brendan McCarthy, John McDonnell, Jean-Yves Roubin, Gabe Scarpelli, Ryan Shoup, Nick Spicer, Aram Tertzakian, Antonio Tublen
Written by Locran Finnegan, Garret Shanley
Starring Imogen Poots, Jesse Eisenberg, Jonathan Aris, Senan Jennings, Côme Thiry, Eanna Hardwicke
Music by Kristian Eidnes Andersen
Cinematography MacGregor
Edited by Tony Cranstoun
Rating: R
Running Time: 97 minutes
Release Date: 27th of March 2020
A young couple, Gemma (Imogen Poots) and her boyfriend Tom (Jesse Eisenberg) have their entire life together all planned, which all starts with their dream home and one day perhaps even a child.
They casually start looking for homes in a local real-estate agency Prospect Properties and come across a very affordable option in a new housing development called Yonder.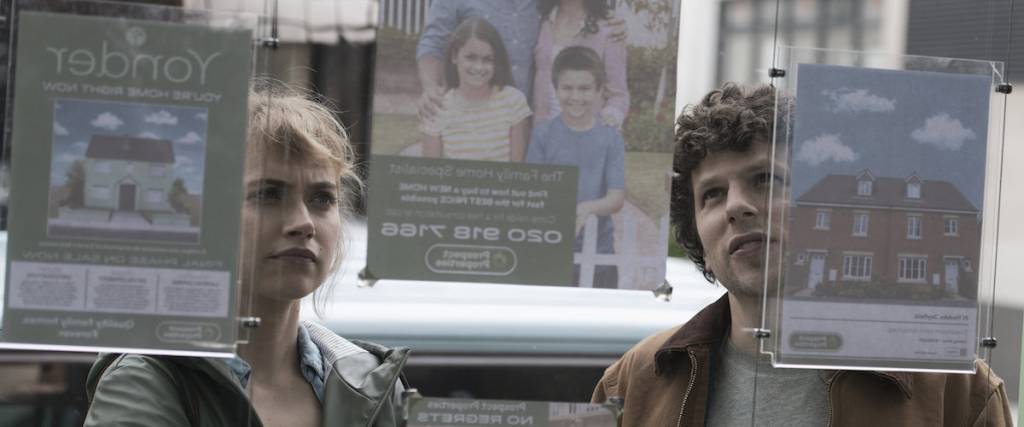 Despite being presented with an over-eager, very friendly odd-ball agent named Martin and a somewhat displeasing home model aesthetic; they are convinced to drive out to the new housing estate to view the property anyway, if for nothing else but a laugh.
The enthusiasm for the place wears thin, and diminishes after the agent progresses through each room of the house, as it is clear that not everything is adding up. When the couple decide they have seen enough they call out to Martin who suddenly cannot be found. Bemused but not wholeheartedly alarmed, the couple attempt to leave the housing estate, but they soon find that escape is impossible.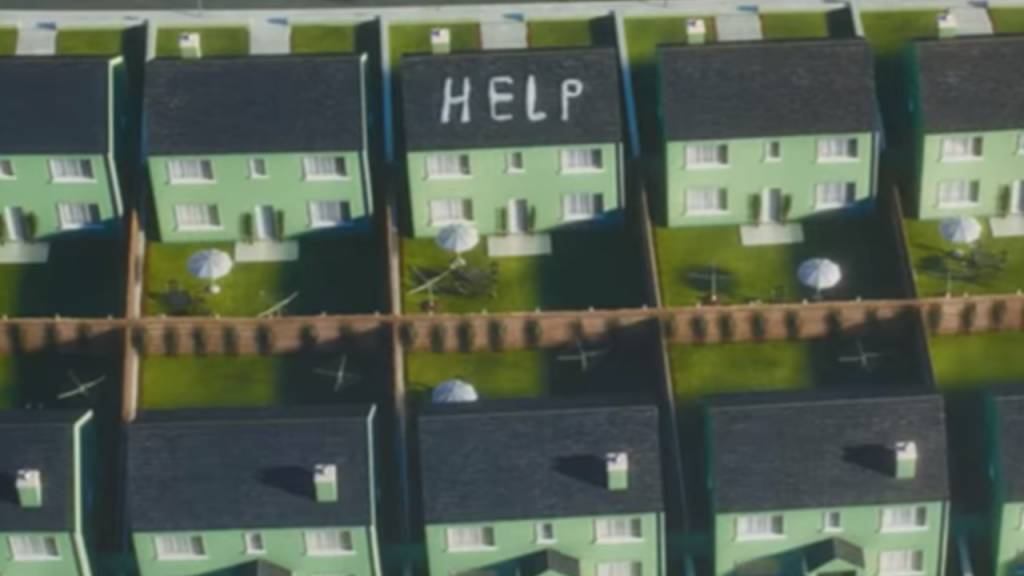 It is clear that Martins' words of this home being a 'forever home' is more than just a sale pitch, it was a promise. After all attempts to leave the neighbourhood fail, they are forced to return to the house; and despite further extreme actions in attempts to escape their fate, they soon lose all hope of escape, when a cardboard box containing a baby is left on the road in front of their new home.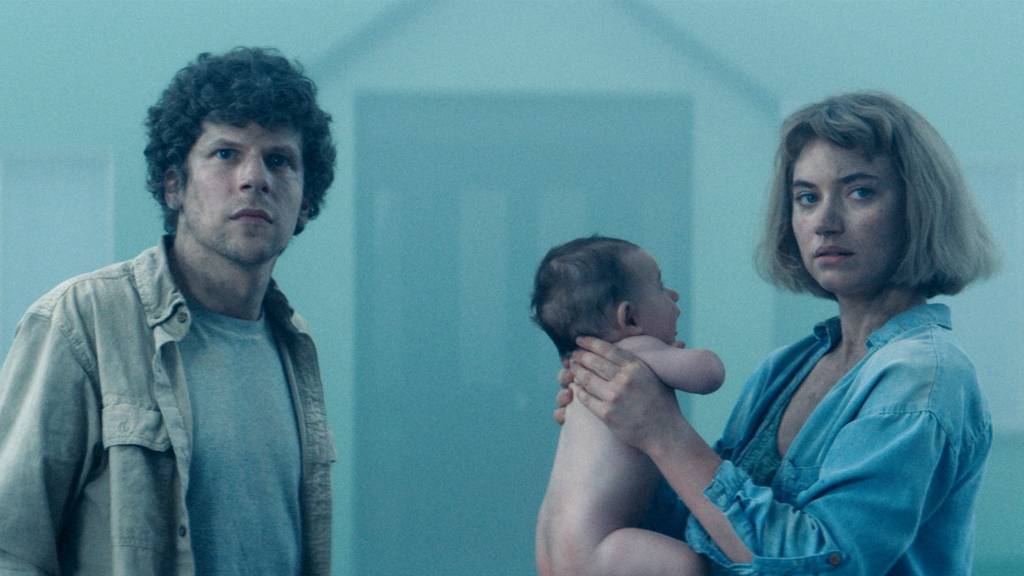 This film contains a lot of imagery with visual cues and dialogue hints that shape the story, yet also can keep you guessing throughout. There is a perpetual underlying questioning and exploration of why the couple are there? Who is keeping them there? Whose baby is this? And will they ever be released?
The use of some much understated sound effects with a few impressive visual effects really sells the scenes well. Everything about the visuals seems to have a purpose, and has been meticulous in its execution. These points are most noticeable with the performance of the adorable and perfecting casting of Senan Jennings. Although exceptionally young, his visual presence and delivery made him a consistent scene stealer!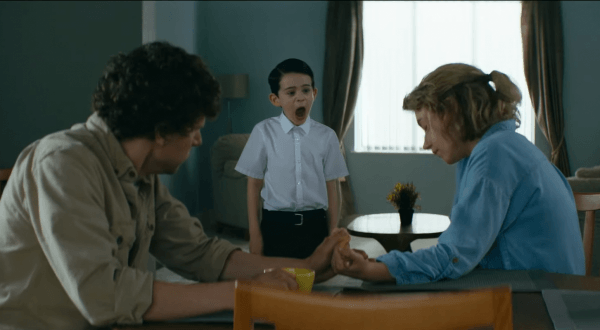 Final Thoughts?
Vivarium is a riveting, fast paced and dark yet full of humor and with equal measure of mystery and suspense. The "re-watchability" is certainly there and this is the kind of movie that you would actually tell your friends to go watch.
Yonder is your new forever home..