Comics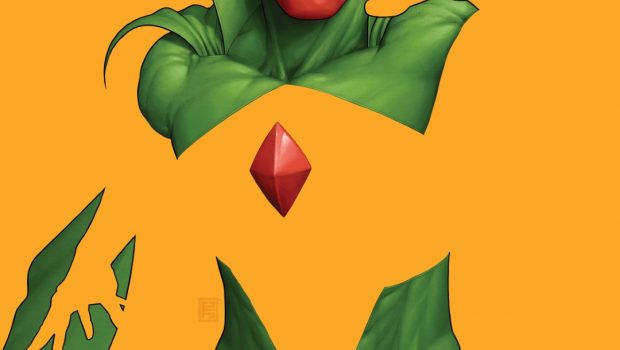 Published on February 10th, 2023 | by Adrian Gunning
VISION DEFIES REALITY IN JOHN TYLER CHRISTOPHER'S AVENGERS #1 NEGATIVE SPACE VARIANT COVER!
This May, a new era of AVENGERS begins and all week long, fans can see the stunning variant covers that will grace the debut issue! Today, check out acclaimed cover artist John Tyler Christopher's cover featuring Vision in the artist's trademark "Negative Space" style!
Jed MacKay and C.F. Villa's run will test the very limits of the Avengers' might with earth-shattering Tribulation Events! Luckily, their biggest powerhouse is back! Vision will use his unmatched abilities and immeasurable brainpower to guide his teammates through uncharted territory. Along the way, he'll also have to confront old feelings when he's reunited with the former love of his life, Scarlet Witch. John Tyler Christopher's eye-catching piece captures the enormous power and the alluring mystery behind this iconic, physics-defying android!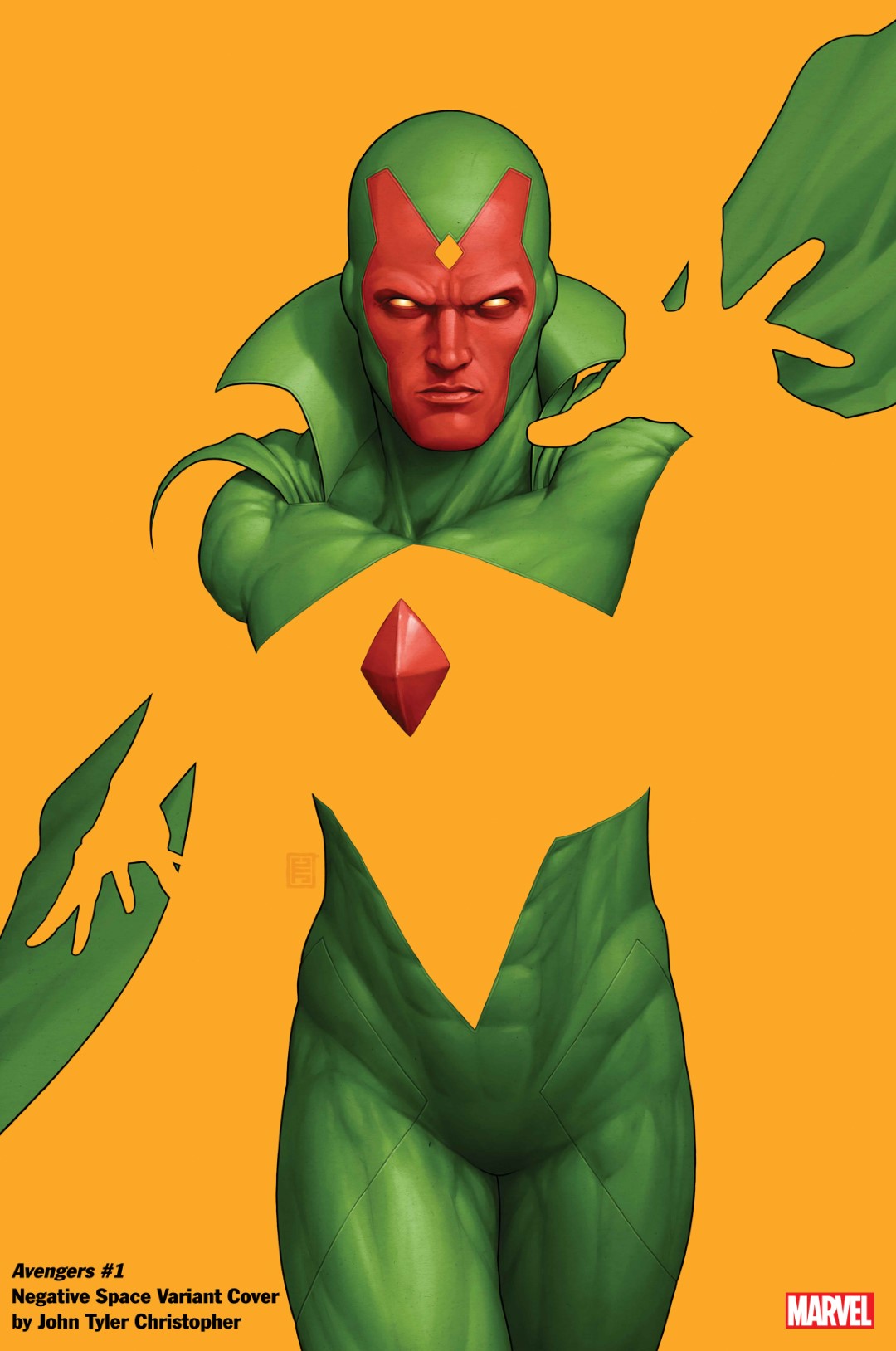 In MacKay and Villa's AVENGERS saga, the team will embrace a new divine purpose after they're gifted with knowledge of THE TRIBULATION EVENTS, a series of grand-scale disasters that will spark upheaval throughout the known universe. Fans got their first glimpse at MacKay's overarching AVENGERS plan in last month's year-ending one-shot, TIMELESS, where readers followed Kang in his hunt for the unobtainable "MISSING MOMENT." Now, a dangerous game is afoot and the prize is greater than anything imaginable… Will the Avengers be able to triumph in the face of the Tribulation Events and learn the connection behind these earth-shattering threats and Kang's quest? Or will they be reduced to mere pawns in an extraordinary scheme beyond their comprehension?
Check out the new cover below and stay tuned for another AVENGERS #1 variant cover reveal tomorrow!