Games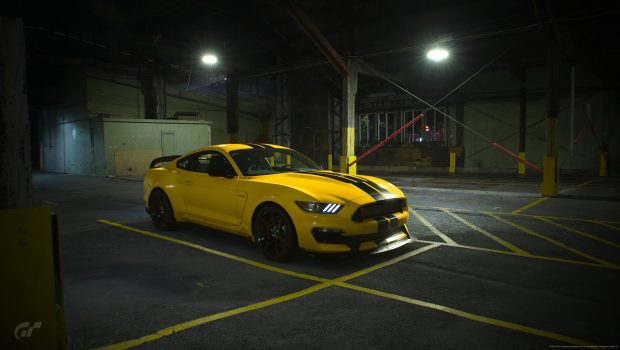 Published on March 31st, 2022 | by Andrew Bistak
Virtual vs Reality: How Gran Turismo 7's Scapes mode is revolutionising car photography
PlayStation's recently released Gran Turismo 7, introduces a new 'Scapes' mode that is making waves for its ability to replicate real life vehicle photography with meticulous detail.
An ode to car appreciation, Scapes mode allows players to capture images of their custom car masterpieces, against 2,500 different environments. Playing Scapes also allows users to unlock special rewards and customisations along the way.
Renowned automotive photographer, Easton Chang, was asked to put Gran Turismo 7's new Scapes mode through its paces. Drawing inspiration from Sydney's urban surroundings and a rich archive of international images, he was challenged to recreate some of his favourite real-life shots, which included a Mercedes SLS, Toyota 86 and the Ford Mustang. The resulting Scapes images replicated the real versions with incredible 'life like' accuracy, prompting viewers to guess "virtual or reality?".
Easton Chang said: "From racing to customisation and photography, I've always loved Gran Turismo's ability to immerse players in every aspect of the game. As a long-time fan, what sets Gran Turismo 7 apart for me is its ability to recreate the most coveted high-performance vehicles in perfect detail, which is seen most clearly in Scapes.
"The collation of angles, dynamic lighting and insane level of customisation is a true love letter to car culture and a fitting tribute to the beauty and performance of these vehicles. With Gran Turismo, you can experience the thrill of racing a Ferrari 458 in the rain or modifying a Mazda RX-7 in full 4K resolution – it really puts you in the driver's seat!"
Easton shared his top tips for GT7 players to create their own iconic Scapes:
There are endless amounts of fun and creativity to be had when using Panning-Mode in Scapes. You have to imagine what the car (or cars) would look like in motion, so carefully consider where it's coming from, where it's going, and what direction it's wheels should be turning (this is what determines the direction of the motion blur!).
When you're trying to recreate a sharp classic rolling shot, adjust your camera rate to 100 per cent and use Panning Mode 3.
Low angles with wet floors create reflections which look amazing in the game!
Turn Light Intensity down, and reduce Glare, to finesse the intensity of headlights on cars. For instance, turn Light Intensity down for low angle shots headlights, or up for enhancing cool taillight designs.
Scapes supports up to three cars in any one spot, so use them to make more interesting scenes.
Once you got a good grip with Scapes, try your hand in Race Photo mode, where you can unleash incredible angles on the track. Get low, get close, and get cars chasing bumper to bumper for the most dynamic shots!
Released earlier this month, Gran Turismo 7 is a true celebration of car culture, built to be enjoyed by new drivers and existing fans alike. Race, collect, unlock, tune, photograph… the game's features are tailored to let you express your love of cars however you like.
Gran Turismo 7 is available now on PS5 and PS4.