Events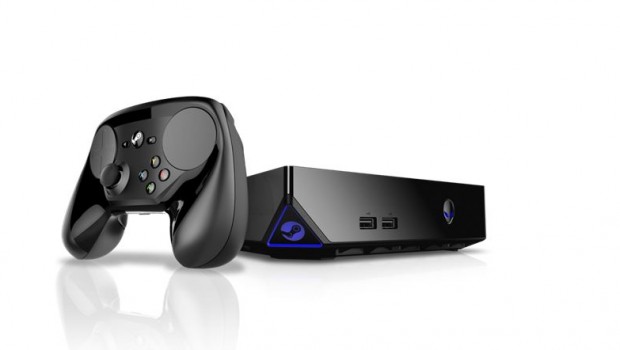 Published on October 29th, 2015 | by admin
Virtual reality comes to life in the Alienware booth at PAX
Virtual reality comes to life in the Alienware booth at PAX
PAX attendees can jump into virtual reality with the latest Alienware technology at PAX Australia
Alienware will showcase a range of products and fresh updates to the cutting edge gaming portfolio 
SYDNEY, Australia, October 26, 2015 – Alienware, the leader in high-powered gaming systems, is providing PAX attendees the chance to experience virtual reality gameplay with a specially built 5m x 5m space on the second level of its booth. Alienware partner and Melbourne based Zero Latency will help enable the VR gameplay, putting players into a world where a scientific experiment goes wrong and you must blast your way through giant bugs, lava worms and rock monsters to escape.
"We've been working with Zero Latency since February this year and we're excited to bring a sample version of the experience to PAX," said Joe Olmsted, Director of Product Planning, Alienware. "We always try to have something unique and exciting in our booth, and along with showing the Steam Machine for the first time in Australia, we know everyone will enjoy experiencing some virtual reality gameplay,"
In addition to the virtual reality experience, gamers will get the chance to test out the new generation of Alienware X51 desktops, now with liquid cooling, as well as the new Alienware 13, 15 and 17 laptops featuring key updates such as dynamic overclocking with the latest 6th generation Intel Core processors. The Alienware Area 51 and Alpha will also make a return to the booth this year along with the soon to be launched Alienware Steam Machine.
"We've made a number of key updates to our range of laptops and desktops in the past year to enhance the gameplay experience. From inclusion of the new Intel processors and Windows 10, to optional liquid cooling, Killer Gigabit Ethernet connections and dynamic overclocking, we're excited about what these will mean for gamers" continued Olmsted.
Those wanting to learn more about the product upgrades and updates, see the Alienware Steam Machine up close, hear about the partnership with accessories brand ROCCAT, and virtual reality opportunities with Zero Latency, come by for booth presentations listed below.
Alienware booth presentations
Alienware and ROCCAT: 10.45am daily
Learn how the use of AlienFX is incorporated into mice and keyboards to enhance the gaming experience with accessories partner ROCCAT.
Alienware product update: 1:15pm daily
From liquid cooling in the Alienware X51, to Thunderbolt and dynamic overclocking in the laptops, come and hear about the latest updates to the Alienware family of products.
Alienware Alpha and Steam Machine: 2:30pm daily
Launched last year, the Windows-based Alienware Alpha is introducing a new interface, HiveMind, and Joe Olmsted will discuss the key features and benefits.
Additionally, the Alienware Steam Machine will make its Australian debut; and Joe Olmsted will discuss the relationship with Valve Software and what gamers can expect from Alienware's first Steam Machine.
Virtual Reality gaming: 3:30pm daily
Alienware will discuss its innovation in the virtual reality space with companies like Zero Latency and Oculus, and what gamers can expect from the future of Alienware and virtual reality.