Events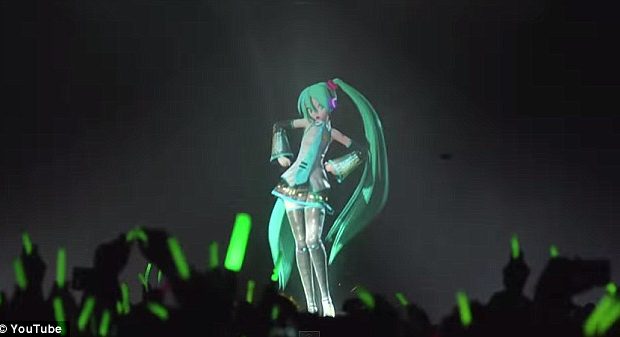 Published on March 17th, 2017 | by admin
Virtual popstar IA performing at Asia Pop Fest
MELBOURNE, FOR IMMEDIATE RELEASE – As part of the Asia TOPA festival, Arts Centre Melbourne and City of Melbourne will be presenting Asia Pop Fest, a huge offering of musical acts, including a guest appearance by virtual Japanese pop star IA.

Held on Friday 24 March at the Sidney Myer Music Bowl, the event is free for students and aims to celebrate all aspects of Asian pop culture.
Joined by superstars Ailee (Korea), Nathan Hartono (Singapore) and Charlie Lim (Singapore), IA – a virtual artist from Japan powered by the Vocaloid voice synthesiser – is an impressive addition to the line-up.
'Born' in 2012 into the traditions of a niche subculture, IA has become a bona fide virtual pop star, performing 'live' at concerts in Los Angeles, New York and London.
IA's voice (and name) are inherited from the Japanese singer, Lia, who studied at the prestigious Berklee College of Music in Boston and has been dubbed "the diva with the crystal voice". Lia has led a diverse career, equally adept in Eurobeat trance as with contemporary classical.
IA is the brainchild of Kumiko Murayama – president of the Japanese entertainment company, 1st PLACE – who is at the forefront of spreading Japanese pop culture around the world.
As the concept of virtual artists becomes demystified on a global scale, Murayama continues to push the understanding of what a virtual artist can be, both in music and beyond. She will be a guest star at ACMI X next week in the lead-up to IA's first live Melbourne performance at Asia Pop Fest.
Asia Pop Fest is an experience for all of Melbourne to enjoy – from local and international students, to K-Pop die-hards and the pop-curious. Musical performances will kick off at the Bowl from 7pm, with the event adopting a first-in-best-seated approach. A welcome event for international students of this size and scope is unprecedented in Australia.
Tickets and more information available at www.asiatopa.com.au/events/asia-pop-fest. Book now to avoid missing out.
ACMI X talk: Kumiko Murayama with Jason O'Callaghan (executive producer of New Game Plus)
Wednesday 22 March
6.30pm
Bookings via https://www.acmi.net.au/events/conversation-ia-vocaloid-kumiko-murayama/

Arts Centre Melbourne and City of Melbourne present
Asia Pop Fest x Lord Mayor's Student Welcome
Arts Centre Melbourne, Sidney Myer Music Bowl
Friday 24 March 2017
5 – 10pm
Free entry for students with valid student ID, $25 general admission (limited availability)
Asia Pop Fest is part of Asia TOPA, a joint initiative of the Sidney Myer Fund and Arts Centre Melbourne supported by the Australian and Victorian Governments.