Games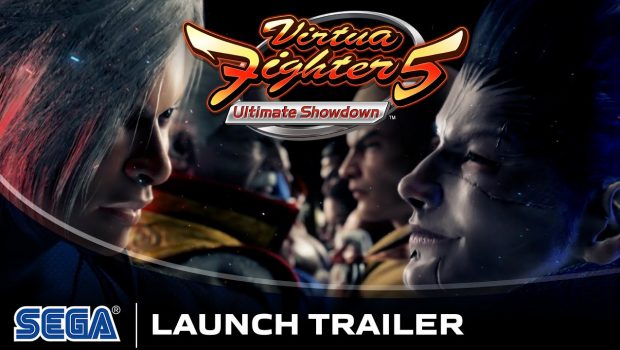 Published on June 3rd, 2021 | by Alex Novus
Virtua Fighter 5 Ultimate Showdown now available
ROUND ONE! READY! GO! SEGA of America launched Virtua Fighter 5 Ultimate Showdown worldwide as a PlayStation®4 console exclusive, available for free for PlayStation Plus members until 2nd August. Remade for a new generation as part of SEGA's 60th Anniversary project, the legendary 3D fighter returns with new graphics, online features, music, visual effects and more. A bundled edition of Virtua Fighter 5 Ultimate Showdown and the Legendary Pack (DLC) can also be downloaded from the PlayStation Store for AUD$29.99 with the DLC separately available for AUD$9.99.
Our fans are unbelievably passionate and we're so excited for them to get their hands on Virtua Fighter 5 Ultimate Showdown," said Seiji Aoki, Chief Producer. "This project was developed as a gift for our community – an opportunity to return to an iconic, groundbreaking series beloved by so many. We can't wait for players to jump back in the ring with the fully reimagined, definitive edition of one of the greatest fighting games of all-time."
Widely celebrated by fighting game fans for its perfectly balanced mechanics and fluid, 60fps martial arts combat, Virtua Fighter 5 Ultimate Showdown re-envisions the classic Virtua Fighter experience for modern players. Key features include:
Stunning New Graphics: Remade character models and stages, enhanced effects like lighting and shaders, and an all-new opening cinematic dramatically upgrade the visual look and feel.
Enhanced Online Play: Match types like Tournaments and Leagues, 16-player private rooms, a new Spectate Mode and room UI, and communications tools like stamps offer players and viewers more online functionality than ever before.
Classic VF Reimagined: Enter the ring with one of 19 playable characters and master each of their unique fighting styles across a variety of classic modes like "Rank Match," "Arcade," Training" and "Offline Versus."
New UI and Background Music: Fully updated in-game UI features automatic match replays from top competitors around the world on the main game menu. New background music composed by long-time members of the Virtua Fighter sound team has been added for every stage in the game.
Also available at launch is the Legendary Pack (DLC), which includes a wide range of customisation items, costumes, classic characters models, and other content celebrating the history and legacy of Virtua Fighter:
Character customisation items (around 2,000 types)
Alternate costumes for all 19 playable characters
Original Virtua Fighter retro character models (38 total, 2 for each playable character)
Original Virtua Fighter retro stage and battle UI
Nearly 180 new and classic songs/background tracks for every stage in the game
36 additional Spectator stamps
Virtua Fighter 5 Ultimate Showdown is available worldwide for digital download today on PlayStation 4.