Comics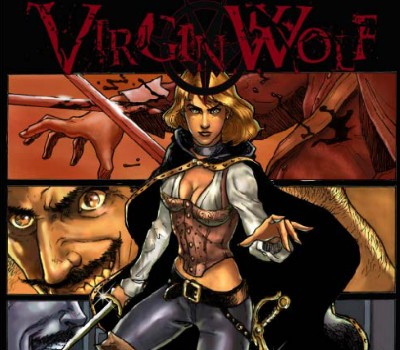 Published on September 4th, 2015 | by Adam Atkinson
Virgin Wolf Review – Indie Comic Corner
Susan B. Anthony's
Summary: She straps on her swords, daggers, and uses her kick-ass training to launch into battle.
Welcome to the first edition of our new Indie Comic Corner. This week we will touch base on an eight part miniseries by creator/writer Alverne Ball, and the amazing art styling of Max Bartomucci. This story is known as Virgin Wolf.
Virgin Wolf is the story of Virgin, a woman who is trained to hunt the deepest, darkest monsters there are, werewolves. She straps on her swords, daggers, and uses her kick-ass training to launch into battle.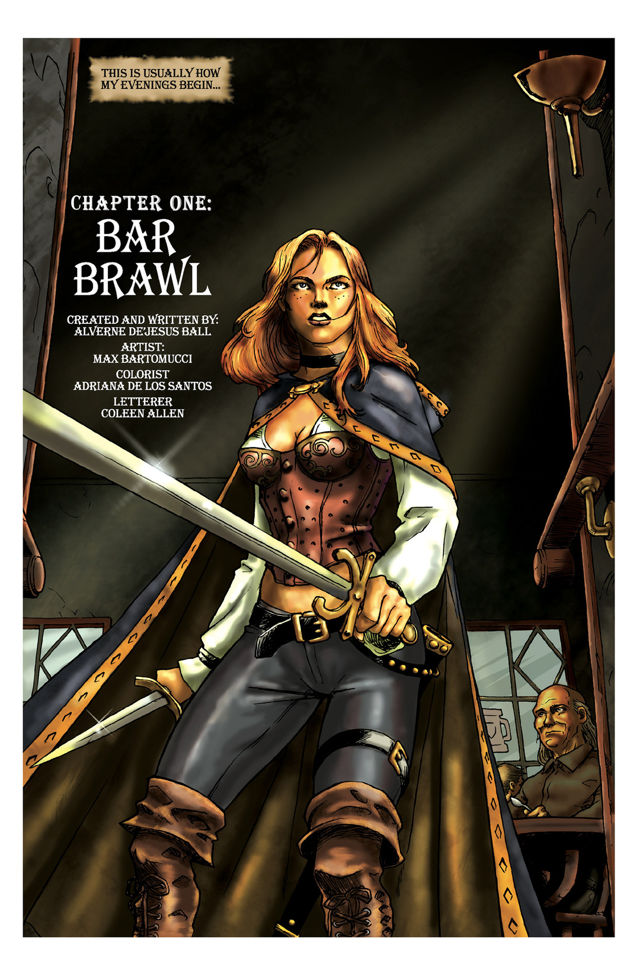 Our story begins with Virgin, entering a tavern, looking for the clearly evil Louie (anyone, in what seems to be Victorian days, that is named Louie has to be bad). She is met by his two guards, who are dispatched with swift justice by the tip of Virgin's blade. Clearly a skilled fighter, she manages to take on anything that comes her way. A truly strong female character to lead the way, which is a breath of fresh air.
Why don't we see how the entire series stacks up!
WRITING – 3.5
I was impressed with the writing, mainly because it is absolutely refreshing to see a new character entering the world of comics. There is a touch of history, a touch of supernatural, and a whole lot of action. The writing really stays on point, and at no point in the story did I feel lost. That really says something to me, especially with a comic that jumps a bit between several different characters.
My only critique at all is that the writing started very cut and dry. As each issue went along it really got a lot more impressive and strong, so there was a tonne of growth. The first issue was a bit short on story, and long on action. Honestly, it reminded me of Psychosis (my own story) so I get what the writer was trying to do.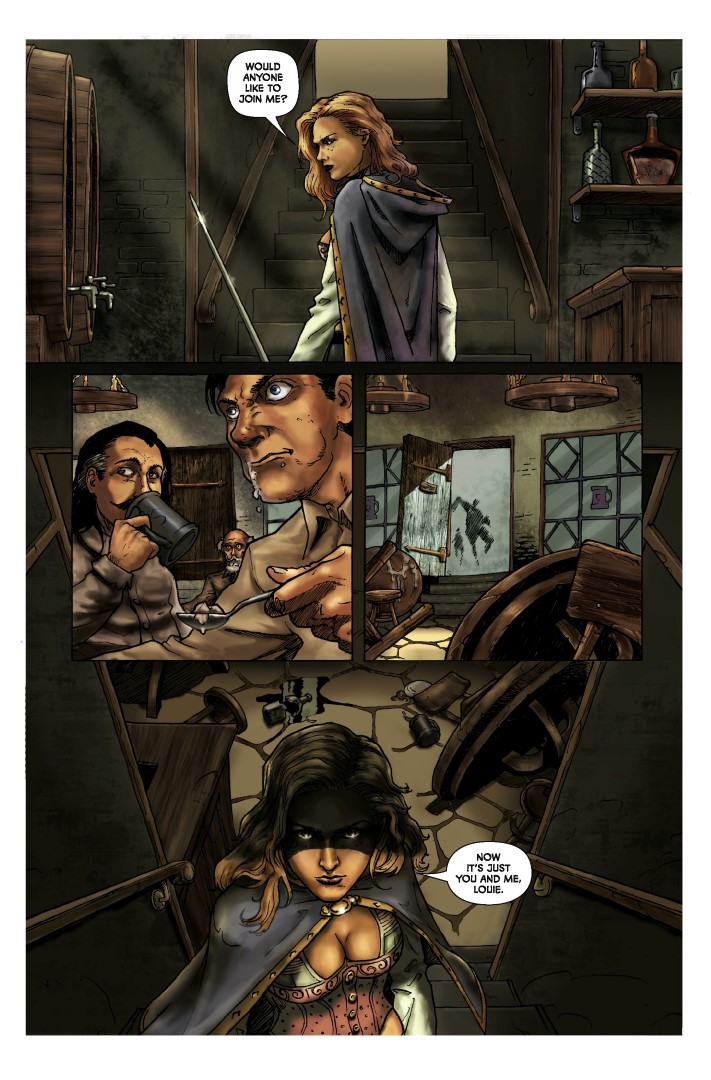 ARTWORK – 3
The art was nice and clean, color choice was absolutely spot on, which is not the easiest thing to get on point. Line work is clean, while the actions scenes are very intriguing to watch. The artist is very good at depicting the differences in tones and expressions on all of the characters. Overall, the work was really good for someone breaking into the industry.
I have to be a bit tough on the artwork, as it can really be the main thing that keeps a reader interested. The artwork was a little basic, and did not seem to come off perfectly for this type of story. While the characters were very well done, I did not find the proportions were on point for the werewolves. The werewolf in issue one was a little bit of a mess, and some of the action scenes seemed really over the top. All in all though, it was still enjoyable, and it may just be a design choice from the artist. The overall artwork is tight.
OVERALL – 3.25
I loved the story, I liked the art, and this is one that you need to just give a chance to. It has a good overall feel to it, and is worth supporting.
Why don't we see what one of the creators Alverne Ball has to say about the work?
1) Where did the idea for this story come from?
The idea for Virgin Wolf came from an early history lesson about the start of the colonization of what we know have as the United States.  I can't go into too much detail as it would ruin the reveal of who Virgin is and how her quest for vengeance is a significant part of American history is not that of the world.  But I also believe the idea may have come from a need to try and tell a werewolf story in which the person goes against all manner of being trying to fight the urge to become a werewolf, which is significantly different from today's love of vampires.
2) What process do you use when writing/illustrating this comic?
I write everything in a notebook.  Those collegial kind, or as I like to refer to them as, the John Doe manifesto books from the movie Seven.  I jokingly say that I'm John Doe because I write everything in a notebook, or at least that's how it starts because I feel more connected to the page than I do the keyboard.
So when I'm writing a script for virgin wolf I tend to layout the panels in the margins of the notebook, sometimes this takes about 5-6 different layouts as I try to get the right angles for the characters while also listening to what they're saying.
3) What advice do you have for future creators?
Create now or as Ray Bradbury once said, "build your wings on the way down".  The great thing about this digital revolution is that it allows writers and artist to work together even more now than ever.  Don't wait for validation from the comics industry because it'll rarely ever happen.  Instead create, treat this as a business and l learn the business, especially marketing or work with someone who understanding marketing, but if anything create and control your properties.  Remember, content is king.
4) Where can we read, buy, or support your comic?
issues 1 and 2 of Virgin Wolf is available on Comixology: https://www.comixology.com/Virgin-Wolf/comics-series/44436?ref=cHVibGlzaGVyL3ZpZXcvZGVza3RvcC9saXN0L3Nlcmllc0xpc3Q
Or you can purchase issues 1-7 from peepgame comix:  http://peepgamecomix.com/product-category/arion/
Thanks for taking this time to be with us today, and we appreciate the fun read!
Adam's Top Ten Indie Comics
Virgin Wolf